Injured in a Car Accident?
Choose a Top-Rated Car Accident Lawyer near Philadelphia with Experience and Dedication
No one plans for or can anticipate a car accident. That first second after the accident, when you hear the squeal of tires and crunch of metal or glass, you know you are in for a difficult time. Car accidents can mean medical bills, lost wages as you recover, car repairs, and other headaches. Sometimes you will need help fast, especially when dealing with the insurance company. If you've been injured in a car accident in Pennsylvania, don't hesitate. Let Attorney Stuart A. Carpey help you. Mr. Carpey is an experienced car accident attorney who can handle extremely delicate cases and will work hard to win you justice after your ordeal.
How Can Carpey Law Help When You Need an Auto Accident Attorney?
I'm Stuart A. Carpey, and my firm, Carpey Law, is a leading personal injury firm. I've always been on the side of injured car accident victims. Our team works to maximize our clients' recoveries at the settlement table and at trial in order to get them the compensation they need. This compensation can include a number of factors:
Loss of income due to being unable to work
Pain and suffering
Medical expenses
Property loss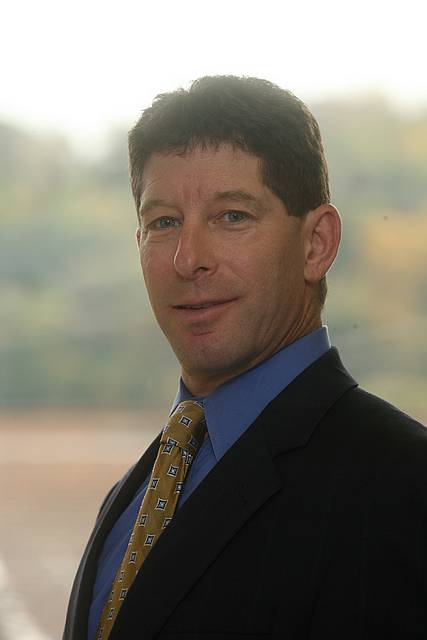 Timeline of a Car Accident Case
If you've been injured in a car accident and have never filed a personal injury claim before, the process may seem intimidating. With your medical expenses piling up, as well as dealing with pain and suffering and time off work, you'll most likely have questions about the process of a typical case and how long the claim process takes. Don't let the fear of the unknown keep you from filing your claim. Instead, educate yourself on the process of a personal injury case and consult with an experienced car accident lawyer like Stuart Carpey to ease your anxieties, prepare yourself for what you can expect, and make the overall claim process smoother.
Note: Not every step will be applicable in every case.
Typical Consultation Questions to Ask a Car Accident Attorney
If you're confused about what to do after being injured in a car accident, our best advice is to consult with an experienced car accident attorney. If you have never needed to hire a car accident lawyer before, you may be unsure of what kinds of questions you should be asking. Below are some common questions that car accident victims frequently ask.
What is your legal experience in this area of the law?
Have you handled matters like mine before?
Do you have any similar cases now?
What is the personal injury legal process like?
How will my medical bills get paid during the legal process?
What are the possible outcomes of my case?
What are my alternatives to resolving the matter? (Settlement negotiations, trial, mediation, arbitration, etc.)
What kind of approach will you take to resolve the matter?
Approximately how long will it take to resolve this matter?
What specifically does a lawyer and his staff do for personal injury cases?
What are my responsibilities as the client? What do I need to do
What are your fees? What does contingency fee mean?
What other legal expenses might there be?
How will you keep me informed of progress?
How often will you contact me?
Do I need to call/e-mail to check up on things?
Who else in the office will be working on my case?
What about my property damage claim?
What about my wage loss?
10 Mistakes People Make When Dealing with Doctors After a Car Accident Injury
Since 1987, Carpey Law has represented thousands of car accident victims who have obtained compensation for their injuries, medical bills, and pain and suffering. Over the course of more than 30 years, we've seen a lot of mistakes car accidents victims can innocently make during doctor visits that can easily ruin their own case. Learn how to avoid making these simple mistakes that could potentially ruin your car accident case.
Secrets to Success in Your Personal Injury Case
Pursuing a personal injury case can be challenging and confusing without the help of an experienced car accident lawyer like Stuart Carpey. Carpey Law has an established reputation as one of Pennsylvania's top personal injury firm (just check our accolades!). Here are our secrets to success for winning personal injury cases.
Six Costly Error Car Accident Victims Often Make
Fail to report an accident immediately, either to the police, your insurance company, or your employer (if your accident happened while working).
Delay, even for one day, obtaining medical evaluation and treatment.
Fail to disclose previous injuries or preexisting medical condition.
Misunderstand medical-care options.
Believe an insurance company will be on your side.
Fail to obtain a consultation with an experienced personal injury attorney.
How to Protect Yourself Online So It Won't Impact Your Car Accident Case
While many people use Facebook, Twitter, Instagram, YouTube and LinkedIn for things like keeping up with the family and friends or leisurely entertainment, many are unaware that these social media forms are now becoming ammunition for insurance companies and investigators to poke holes in your personal injury car accident cases.
Change your profile's security settings to "private" and do not post anything (words, pictures, videos) which could later be used against you to dispute the severity of your injuries or call into question your motives for pursuing a personal injury claim. Even after you change your security settings, be mindful of what you post on the internet for others to read and watch. As a good rule of thumb, do not post anything on the internet that you do not want to show up in court!
Resources You Might Find Helpful
If you or a loved one has been involved in an accident, the following articles may help you by providing steps you can take to protect your legal rights. Stuart Carpey has written about his first-hand experience working with car accident victims and outlined what to expect when you hire a car accident lawyer in Philadelphia. Below are just a few articles published by Stuart A. Carpey about these types of accident cases:
See What Our Clients Have to Say
I felt Stuart Carpey was very professional when representing me for my case. Stuart Carpey has represented me on more than one occasion and I was more than pleased with the outcome of both unfortunate motor vehicle accident cases where I was the injured party.
See More Client Testimonials
Request Free Books Written by Attorney Stuart A. Carpey
Contact a Philadelphia Car Accident Attorney Today!
Our reputation for success and unmatched attention to the needs of our clients has made Stuart Carpey one of the most trusted Personal Injury lawyers in the greater Philadelphia area. If you're in need of a Personal Injury lawyer, we recommend that you pursue your claim as soon after your incident as possible. Contact Stuart Carpey today for a complimentary consultation in which he will examine your case in detail and advise you on how to proceed and ultimately recover the compensation you deserve!