Car accidents are a common occurrence in pennsylvania. If you drive regularly, there's a good chance that you'll encounter an accident at some point in time. Whether it's a minor fender bender or a serious collision, there are still several steps that you'll want to take in the event you're in an accident. In this article, we'll explain everything that you should do if you're in an accident, as well as explain some of the common injuries that can arise. Here we also have a complete car accident checklist that you may follow after an accident.
What to Do After a Car Accident?
Whether your car accident is minor or catastrophic, an accident occurred and damage has been done to your vehicle and you could be injured. Therefore, it is important to treat minor accidents the same as you would treat a "big accident". If you're involved in an accident we recommend following the mentioned steps to ensure a solid case.
Steps to Take After a Car Accident:
Using your phone or a notepad, record the following information.
Exactly where the accident took place
The position of the vehicles before and after the accident
Photographs of signs, buildings, or other obstructions that may have been involved in the cause of the accident
The names and addresses of anyone who was involved in the accident (passengers and drivers).
The names and addresses of anyone who witnessed the accident.
The make, model, and license plate information for all vehicles in the accident.
The insurance information for all vehicles involved in the accident.
Here is the Complete Car Accident Checklist:
Call the Police. Even if the accident appears to be minor, it is extremely important to call the police immediately in order to file a report. Wait for the police to arrive at the scene unless it is simply impossible to do so. If you cannot wait for the police to arrive at the scene make sure you speak to the police as soon as possible following the accident.
Call for an ambulance. Call for medical assistance for yourself, passengers or anyone else injured at the scene.
Get information from the other driver. One of the most critical things you can do after a rear-end car accident is to exchange information with the other driver as well as any other passengers who might be in the other driver's vehicle. Get their contact information, including name, address, and phone number. Also, note the license plate/tag number and state for the other driver's vehicle. If there are any witnesses to the accident, get their contact information as well.
Document all injuries. Oftentimes, very serious injuries are not experienced immediately after the accident. Make a detailed list of all injuries and pain you and other passengers are experiencing, even if it seems to be minor at the time.
Photograph the scene. Take pictures of the accident scene, if you can do so safely. If possible, take photos from multiple angles and locations. Be sure to photograph:

Vehicle damage
Injured drivers/passengers
Skid marks on the roadway
The road or intersection where the accident occurred
Lights or stop signs at the location of the accident

Cooperate with police, but speak with an attorney before accepting responsibility for the accident. Avoid speaking with anyone, other than the police, about your car accident. You are not under any obligation to accept responsibility for the accident. Nor is there a need to blame others for the accident.
Do not leave the scene of the accident. It is important to remain at the accident scene unless you are being transported to the emergency room by ambulance until all other drivers and police have left.
What to Do After a Car Accident Injury
If your injury is severe and requires immediate medical attention, then the Emergency Room is the best option for you. The ER is equipped to treat life-threatening and severe injuries. Emergency rooms are also typically open 24-hours a day and are often the best choice for patients in late-night accidents.
For injuries that are less severe but still require medical attention, an Urgent Care Clinic is the best option. Urgent care facilities are similar to a physician's office and have limited hours but are less expensive to visit than an emergency room and usually do not require an appointment in advance.
For any minor injuries or if you're unsure whether or not you're injured, you are usually well set just going through your normal Primary Care Physician. Any of these offices may refer you to a specialist in the event of a specific injury or surgery.
When your doctor diagnoses your injuries, contact your attorney, and stay compliant with any treatment plan the doctor gives you.
Who Pays Medical Bills After a Car Accident?
The person that caused my injuries pays for my medical bills, right? Well, that makes sense, but in personal injury cases, that's not what happens. In Pennsylvania car accident cases (and all other kinds of "vehicular accidents" like bus accidents, truck accidents, pedestrian accidents), your own insurance pays your medical bills.
After any kind of vehicular accident, you'll need to give the doctor or the hospital both your auto insurance information and your health insurance information. Under Pennsylvania laws, particularly 75 PA C.S.A. Section 1797, the medical provider is required to submit the bills to whatever insurance you have. Auto insurance is primary in any kind of vehicular accident, and health insurance is secondary. That means once your auto insurance carrier "exhausts" or pays out the maximum amount of medical coverage you purchased on your auto policy (usually $5,000), your health insurance will then be billed moving forward for any additional treatment related to your Pennsylvania car accident.
What if you've been involved in a car accident and you have medical bills, which you've submitted to your auto insurance carrier? However, your auto insurance company refuses to make payments on those medical bills. You may need a car accident lawyer in PA to file a lawsuit against your auto insurance company in this situation. Watch this video to get more insights about "What Happens If My Car Insurance Won't Pay My Medical Bills After An Accident?"
How Long After a Car Accident Do You Feel Pain?
There is no set time table of when you will feel pain from an injury. For some injuries, there is a possibility that you could never fully recover. There is no exact science to how people will recover from injuries. Your doctor can give you a prediction on how you should recover, but everyone is different and you may require additional treatment. That is why it is important to listen to your doctor, and to follow their treatment plan to give your body the best chance at a full recovery.
When to See a Doctor for Whiplash?
You might have whiplash if you are experiencing neck pain, low back pain, headaches, shoulder pain or stiffness in any of these areas. Whiplash is a serious injury that could lead to chronic neck pain if left untreated. Therefore, it is important to see a medical professional to accurately diagnose your injury, and to prescribe medication and exercise to treat your injury.
Should You Call an Insurance Company After an Accident?
You are not under an obligation to contact your insurance company immediately; in other words you are not obligated to contact your insurance company from the scene, or from the hospital or even within the first day or two after the accident. Typically an insurance policy requires that you give them notice of the accident as soon as possible after the accident. The insurance company does not necessarily have your best interest in mind. They have their own best interest in mind. For this reason it is always a good idea to contact an attorney following a car accident in order to help you deal with the payment of medical bills, resolution of the property damage, and basically to deal with all issues concerning your case, and in particular issues involving your insurance company and the other driver's insurance company.
Why Do Insurance Companies Delay Settlements?
The insurance companies do not have your best interest in mind.
Car accidents are expensive. If you are in a minor-impact crash will your car insurance company pay for your medical bills, lost wages, and other damages? Will the other guy's insurance company fairly pay you for your injuries? Even if the accident was not your fault, the answer most likely is no. The insurance industry utilizes some of the computerized tools to minimize payment of your legitimate claims.
These are tactics that insurance companies use in order to not pay money to people that are expecting to be compensated for their injuries in the personal injury setting, or for folks who are owed money on an insurance policy.
Insurance companies will uniformly process a claim and then deny payment. This happens all the time in the following types of cases.Personal injury Claims
Long Term Disability Claims
Short Term Disability Claims
Workers Compensation Claims
Medical and Health Insurance Claims
Property Damage Claims
The very fact that they deny a claim serves to "kick the can further down the road." It makes it look like they are doing something on your case, but they are just papering the file. They are not objectively evaluating your claim or your case when they do this.
Whether it is a liability claim, health insurance claim or otherwise, insurance companies make it their business to block your rightful reimbursement of insurance benefits using these and various other delay tactics. And, when they lose in court they face very few consequences, other than having to pay what they should have paid in the beginning.
The kitchen table economics of all of this is that the insurance companies get to keep their money longer. They get to invest it how they want. Yet, if you pay insurance premiums you should not be forced to jump through hoops to get paid by your insurance company. If you get injured in an accident due to someone else.
If you are facing these kinds of difficulties, you need someone in your corner who knows how to combat the insurance companies. You need an experienced trial lawyer. Call Carpey Law.
Insurance Company Settlement Strategy:
It is well known that insurance companies try to prevent claimants from maximizing their claims, be it medical, wage loss, property damage, or injury. Overall, insurance companies' strategy includes three D's: deny a claim, delay settlement of the claim, and defend against the claim in court. The ultimate goal of this policy is to force injured parties to take a low offer and if they refuse then to make fighting the insurance company so expensive and so time-consuming that, at least for smaller claims, even lawyers would have to start refusing to help injured personal injury victims if it were just too expensive to bring smaller cases to court.
In addition to this strategy, it is well known that insurance companies use computer software programs to "calculate" the settlement value of minor or moderate car accident injury claims. The program determines a settlement amount based on factors such as a victim's injuries, the history of the lawyer involved, and location of the accident. CNN discovered evidence that insurance companies have reaped a profit from these practices while policyholders' premiums continue to rise. For more details click here.
How to Deal with the Insurance Company After an Accident?
In the end, car insurance companies are businesses. Their primary goal is to make a profit. The public must, in the aftermath of an accident, be aware that an insurance company refusing to pay for your expenses is what you can expect.
Both the other driver's insurance company and your own insurance company will try to persuade you into agreeing into things that are against your interests. Therefore, It is important that you, the victim, know what you should and should not do to make sure that you get full compensation from the insurance company.
The following is an important guide to avoiding the common tricks that insurance companies employ to try to get out of compensating you for the injuries and damages you're owed. You should the follow these steps to the best of your abilities:
Don't take their calls: Despite what the insurance company tells you, you are not required to call them immediately as they will want you to submit a recorded statement. Convincing you to give a recorded statement directly following your accident is a tactic insurers use to try and poke holes in your version of events and injury claims. You are not obliged to do this as it will only advantage them.
Don't say anything: Before contacting your attorney, don't say or comment anything to anyone that can damage your case. Because some general comments of yours like "I am okay" can be used against you.
Don't settle for anything: The first offer the insurance company makes is often a low ball settlement that they hope you will blindly accept without consulting an attorney. To accept this initial settlement is to forfeit any extra money you may be entitled to. Do not agree to an early settlement without first speaking with a qualified Pennsylvania personal injury attorney.
Don't sign anything: You may be asked to sign a release so the insurance company can get your medical records, and your employment records. You are under no obligation to provide the adjuster with a release for your records. Remember, the adjuster works for the insurance company. His or her goal is to minimize your injuries, and to deflect as much responsibility for the accident and your injuries away from their insured. Having a release helps the adjuster to obtain, for instance, medical records that have nothing to do with your injuries from the accident and therefore to claim that your injuries are not as severe as you say they are and were perhaps not caused by the accident.
Discuss with your attorney before signing: Insurance companies are not opposed to watching you. They may have some form of surveillance on you as you go about your day, hoping to use their findings against you. Your insurance company may need your sign so that they can pay your medical bills but you must contact your attorney before signing anything.
Contact Carpey law: If you've been in an accident and want to pursue a liability case, you should read the above bullets carefully, and most importantly, you should speak with an experienced personal injury attorney who can offer you even more insight into what to expect in your personal injury case. And for even more information, please see the other articles in our car accident law articles section. Or Contact us for any help.
Will the Other Driver's Insurance Cover the Cost of Car Repairs?
It is possible that the other driver's insurance company will offer to pay for the damage, but that's not always the case. Typically if there is a dispute over liability, ie. who caused the accident, the other insurance company will not pay for the property damage.
If you have purchased "collision coverage" from your own insurance provider in Pennsylvania then you can turn to your insurer to help cover some of the damages. In fact, it is entirely possible that your own insurance company will offer you better service than the other driver's. As long as the repairs to the car do not add up to more than the value of the car pre-accident, the insurance company should cover the cost. But that's not all.
What is Diminution in Value Claim?
It is important to remember that in Pennsylvania the insurance company should not only pay you for repairs to the car but also for the car's diminution in value. After an accident, your car will be less valuable than it was before the accident. A car which has undergone repairs will never be as valuable as one which never needed repairs. This loss in value is known as diminution in value. Unfortunately, proving diminution in value is a difficult task. Obtaining an affidavit from your repair shop might prove useful.
What happens with Insurance when your Car is totaled?
After a mechanic assesses the damage to your car and decides how much it will cost to repair it, your insurance company will decide if it is cost efficient to pay for those repairs. If the cost of repairing your car is more than 80 per cent of the blue book value of the car they may decide to total the car in Pennsylvania. What happens next is that your insurer will pay you approximately the amount of money you would have received for the car the day before the accident occurred, i.e. the book value. Your insurance company may not necessarily offer a number that you think is fair. Sometimes an affidavit from the mechanic can be helpful. In all cases, the process can be made simpler if you seek the assistance of a skilled attorney. Without an attorney, you may wonder if you are being taken advantage of.
How long after a Car Accident can you Claim an Injury?
In Pennsylvania you have two years to file a claim after a car accident. This is called the statute of limitations which provides a certain time period in which you can bring a certain legal claim, but bars the same claim from being made after the time period has run. This is to protect plaintiffs and defendants alike. This allows plaintiff's an adequate amount of time to file suit, but also grants potential defendants the ability to not be on the hook for the rest of their lives.
Read more about How long after a Car Accident can you Claim an Injury
What is the Average Settlement for Injuries from a Car Accident?
There is no perfect formula for predicting the amount of money in a car accident settlement. It is affected by a number of factors, including the extent of the injury, the amount of time spent treating, the amount of property damage, the amount of medical bills and whether or not the injury has any permanent side effects,whether there has been surgery or other invasive procedures, and wage loss or time missed from work. While there is no average, because of the variety of factors that go into valuing personal injury cases, these kinds of cases can result in very high settlements and verdicts.
Questions Concerning Your Car Accident?
Feel free to share this checklist with others, print, and store in your glove box for quick access at the accident scene. Call our law firm's toll-free number 610-834-6030 if you have any questions about your unique circumstances concerning an automobile accident.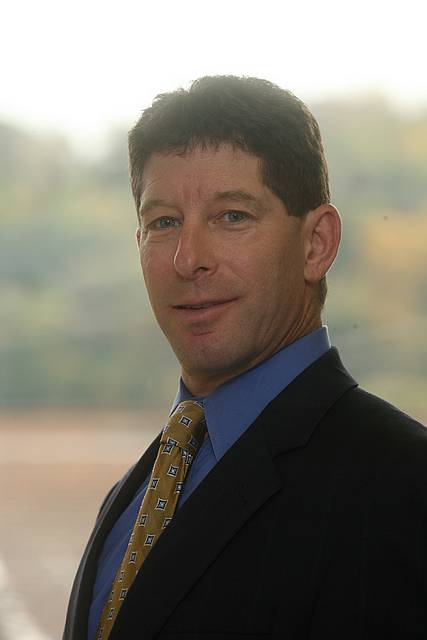 Stuart A. Carpey, who has been practicing as an attorney since 1987, focuses his practice on complex civil litigation which includes representing injured individuals in a vast array of personal injury cases.