Road Construction Accident
Injured in a Road Construction Accident?
Work With a Road Construction Zone Accident Lawyer to Get the Compensation You Deserve
Highway construction zones can be chaotic places: lanes of traffic are diverted, bright lights are flashing, and heavy machinery abound. In such a setting, drivers can become confused or impatient. Many drivers simply underestimate the dangerous nature of construction sites and this may result in a road construction zone accident. These and other reasons are why every year so many highway road construction accidents lead to fatalities, both for drivers and workers. Road Construction accident victims and their families deserve the expertise and knowledge of an experienced road construction zone accident lawyer like Stuart Carpey.
What Clients Say About Carpey Law
I was very happy with the professional manner in which things were handled. Keep up the good work! If I ever need your services again, I'll be in touch. Also, I will recommend your service to anyone!

Dorothy Moukoulis
Most Common Causes for Road Construction Zone Accidents
One common form of a highway road construction accident occurs when a worker is struck by heavy equipment. The largest factor in worker deaths is being hit by a vehicle passing through the work zone. The Bureau of Labor Statistics posits that being struck by a vehicle or some form of construction equipment is responsible for more than half of on-the-job fatalities. Whether intentional or accidental, these types of deaths and injuries are largely due to negligence on someone's part, whether it is a passing driver or a fellow worker.
The most common causes of roadway construction zone accidents include:
Equipment or vehicle collisions
Distracted driving
Improper merging
Poor signage or lighting
Uneven roads
Unexpected detours
Speeding
Debris left on the roadway
Statistics On Road Construction Accident Driver Fatalities
Highway and road construction accidents are responsible for over 1,000 deaths every year. Furthermore, a report by the Insurance Journal showed that as many as 1,181 fatalities and 52,000 injuries occur on highway construction sites. How many of those fatalities are drivers compared to workers? About four out of every five.
There is a definite need for more attentiveness among drivers passing through highway construction zones. Since these zones are generally seen as an inconvenience, drivers often attempt to get through them as fast as possible. This sort of approach can often lead to accidents. Drivers must remember that any work zone has its hazards, and when passing drivers are added to the mix, the risk of death or injury is even higher.
Road Construction Accident Worker Fatalities
Working in construction in any way can have its inherent dangers. Forklift accidents, scaffolding accidents (including workers falling or being struck by falling objects) and especially highway accidents are among the most common causes of construction worker fatalities. In fact, the Bureau of Labor Statistics (BLS) says two out of every five construction worker deaths are the result of highway construction accidents.
Improving Construction Zone Safety for Drivers and Workers
The Center for Disease Control (CDC) previously released an in-depth report offering suggestions on how to improve worker safety and decrease highway construction fatalities. The following are some of the CDC's most useful recommendations on increasing worker and non-worker safety:
Use temporary traffic controls: Use devices such as signs, warning devices, and concrete barriers in a consistent manner throughout the work zone.
Train flaggers: Make sure that traffic flaggers are well-trained, knowledgeable of their responsibilities, remain communicative with supervisors, and maintain a safe distance from the flow of traffic.
Wear high-visibility apparel: All workers on foot should wear brightly colored safety apparel—including armbands, hats, and vests—making sure to monitor colors and reflective attachments to keep the attire efficient.
Safely operate equipment: Make sure all operators are trained and have valid driver's licenses. Encourage regular safety checks, including the use of checklists, and designate supervisors who are responsible for keeping equipment in good shape.
Increase motorist education and speed enforcement: Make sure motorists are kept aware of upcoming work zones by using simple/brief warning signs well in advance. Take the signs down when workers are not present.
Compensation for Construction Zone Accidents Victims
Road construction zone accident injuries and fatalities are serious matters that affect hundreds of men and women every year. Depending on the severity of injuries obtained, victims of road construction accidents may be eligible for compensation. Construction accident victims and their families deserve the expertise and knowledge of an experienced road construction zone accident lawyer like Stuart Carpey.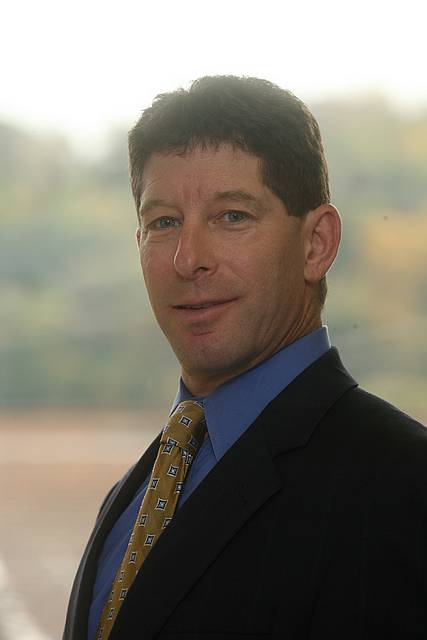 Contact a Philadelphia Road Construction Zone Accident Lawyer Today!
Our reputation for success and unmatched attention to the needs of our clients has made Stuart Carpey one of the most trusted Personal Injury lawyers in the greater Philadelphia area. We have offices in Plymouth Meeting and Philadelphia. So, if you're in need of a Personal Injury lawyer, we recommend that you pursue your claim as soon after your incident as possible. Contact Stuart Carpey today for a complimentary consultation in which he will examine your case in detail and advise you on how to proceed and ultimately recover the compensation you deserve!