Philadelphia Car Accident Attorney
I'm Stuart A. Carpey, and my firm, Carpey Law, is a leading personal injury law firm in Philadelphia, PA. We also have offices in Plymouth Meeting, PA. As a Car Accident Attorney, I've always been on the side of injured car accident victims. Our team works to maximize our clients' recoveries at the settlement table and at trial in order to get them the compensation they need. This compensation can include a number of factors:
Loss of income due to being unable to work
Pain and suffering
Medical expenses
Property loss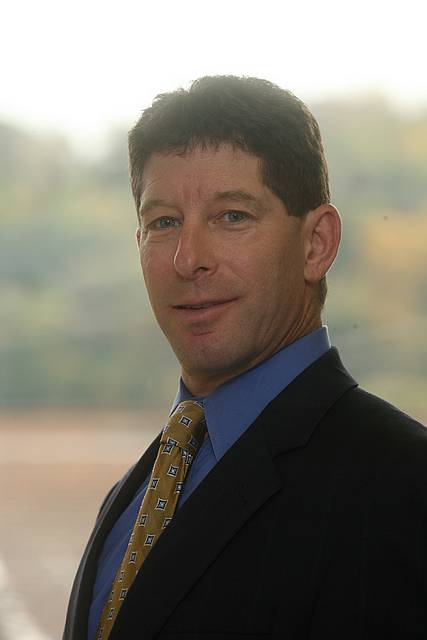 Why Not Choose One of the Best Car Accident Lawyers In Philadelphia?
No one plans for or can anticipate a car accident. That first second after the accident, when you hear the squeal of tires and crunch of metal or glass, you know you are in for a difficult time. Car accidents can mean medical bills, lost wages as you recover, car repairs, and other headaches. Sometimes you will need help fast, especially when dealing with the insurance company. If you've been injured in a car accident in Philadelphia, Pennsylvania, don't hesitate. Let Attorney Stuart A. Carpey help you. Mr. Carpey is an experienced car accident attorney in Philadelphia, with another convenient office in Plymouth Meeting, PA. He can handle extremely delicate cases and will work hard to win you justice after your ordeal. See what our clients say about how easy it is to work with Stuart and how they feel about the outcome of their car accident cases.
What Clients Say About Carpey Law
Thank you so much for settling my case. I would recommend you to anyone in need of an excellent personal injury lawyer. Your staff was also great to work with. Thanks again.

– Rebecca Bielawski New
"They Fight and Fight and Fight… Until the End."
Table of Contents
Schedule A Free Consultation with Our Experienced Philadelphia Car Accident Attorney Today!
Timeline of a Philadelphia Car Accident Case
If you've been injured in a car accident and have never filed a personal injury claim before, the process may seem intimidating. With your medical expenses piling up, as well as dealing with pain and suffering and time off work, you'll most likely have questions about the process of a typical case and how long the claim process takes. Don't let the fear of the unknown keep you from filing your claim. Instead, educate yourself on the process of a personal injury case and consult with an experienced philadelphia car accident lawyer like Stuart Carpey to ease your anxieties, prepare yourself for what you can expect, and make the overall claim process smoother.
Note: Not every step will be applicable in every case.
Typical Consultation Questions to Ask a Car Accident Attorney
If you're confused about what to do after being injured in a car accident, our best advice is to consult with an experienced car accident lawyer Philadelphia, PA. If you have never needed to hire a car accident attorney before, you may be unsure of what kinds of questions you should be asking. Below are some common questions that car accident victims frequently ask.
What is your legal experience in this area of the law?
Have you handled matters like mine before?
Do you have any similar cases now?
What is the personal injury legal process like?
How will my medical bills get paid during the legal process?
What are the possible outcomes of my case?
What are my alternatives to resolving the matter? (Settlement negotiations, trial, mediation, arbitration, etc.)
What kind of approach will you take to resolve the matter?
Approximately how long will it take to resolve this matter?
What specifically does a lawyer and his staff do for personal injury cases?
What are my responsibilities as the client? What do I need to do?
What are your fees? What does contingency fee mean?
What other legal expenses might there be?
How will you keep me informed of progress?
How often will you contact me?
Do I need to call/e-mail to check up on things?
Who else in the office will be working on my case?
What about my property damage claim?
What about my wage loss?
Secrets to Success in Your Car Accident Case
Pursuing a personal injury case can be challenging and confusing without the help of an experienced Philadelphia car accident attorney like Stuart Carpey. Carpey Law has an established reputation as one of Pennsylvania's top personal injury firms (just check our accolades!).
Six Costly Errors Car Accident Victims Often Make
Since 1987, Carpey Law has represented thousands of car accident victims who have obtained compensation for their injuries, medical bills, and pain and suffering. Over the course of more than 30 years, we've seen a lot of mistakes car accidents victims can innocently make during doctor visits that can easily ruin their own cases. Learn how to avoid making these simple mistakes that could potentially ruin your car accident case.
Fail to report an accident immediately, either to the police, your insurance company, or your employer (if your accident happened while working).
Delay, even for one day, obtaining medical evaluation and treatment.
Fail to disclose previous injuries or pre-existing medical condition.
Misunderstand medical-care options.
Believe an insurance company will be on your side.
Fail to obtain a consultation with an experienced car accident attorney.
Schedule A Free Consultation with Our Experienced Philadelphia Car Accident Attorney Today!
If you have been injured in a car accident in Philadelphia, Pennsylvania, your case will be resolved in one of two ways. Either it will be settled or it will go to trial. Those are the choices. Statistically, most cases settle, probably 95%. That does not, however, mean your case will settle.
There are a multitude of factors that determine whether a case will settle. Each case is different.
The amount of damage to the vehicles

Type of injury or injuries the parties have sustained

A Whether the injured party or parties required surgery

Are there liens involved in the case?

Are there unpaid medical bills or wage losses?

Who is the opposing insurance company?

Do you, the client, want to settle, or do you want to go to trial?

What is the settlement offer?

Is the settlement offer high enough?
It is your car accident lawyer's job to advise you in the decision-making process of whether to settle or to go to trial. The risks of trial can outweigh the risks of settling your case. If you settle, you know the amount of money you are receiving as compensation for your injuries. Going to trial means that you are leaving that decision to twelve people you do not know, and who don't know you. In addition, the costs of going to trial are usually much greater than the costs on your case before trial. Of course, by settling, you risk the unknown of "what would the jury have awarded me." Ultimately, the decision is yours.
Car Accident Resources You Might Find Helpful
If you or a loved one has been involved in an accident, the following articles may help you by providing steps you can take to protect your legal rights. Stuart Carpey, an experienced car accident attorney in Philadelphia, has written about his first-hand experience working with car accident victims and outlined what to expect when you hire an accident lawyer in Philadelphia.
If I am in an auto accident, how do I know if I need an attorney?
After an auto accident in Philadelphia or a nearby area, consulting a Philadelphia car accident attorney is always a good idea if for no other reason than to make sure the insurance companies involved give you the compensation you deserve. Because insurance companies do not have your best interests in mind, an auto accident attorney can help you deal with all the medical bills, property damage, and other damage that may have resulted from the accident, as well obtaining compensation for your injuries. Before signing any documents, or before giving a recorded statement to an insurance company, you should absolutely speak to an attorney qualified in the field of personal injury law. The insurance company is not entitled to get your medical records. The insurance company is not entitled to know your version of the events. And the insurance company may try to have you sign a release which would give up all of your rights to proceed with a case.  This is not something that you would want to happen, thus the reason to consult with an attorney.
What is my car accident case worth?
In Pennsylvania, your car accident case is worth a certain amount of money depending on what your injuries are. The characteristics that come into play when evaluating your personal injury case, in particular a car accident case, are:
What are your injuries? And how serious are they?
How much wage lost have you had? How much time did you miss from work and what did that cost you and your family?
What are your medical bills?
What are your future medical bills?
Will there be lost earnings into the future as a result of your injuries?
What's the degree of pain and suffering you experienced as a result of your injuries?
All of these factors come into play. These factors are evaluated by the opposing insurance companies and the jury. While there's no definite number for how much your case is worth, these factors come into play when determining what your personal injury case is worth.
In a rear-end collision, is the driver in the rear always at-fault?
There is usually no question about liability in a rear end collision. But we have seen on many occasions where the at fault driver's insurance company will claim the driver of the car in front "stopped short" , or will try to avoid responsibility for the accident in some other way.  The insurance company is not on your side, and their "job" is to protect their insured and to delay payment to you, deny responsibility, and defend a lawsuit filed against their insured. So, even in what seems like the simplest of cases, insurance companies can make resolving your case difficult.
Should I obtain a copy of the police report following my car accident? How should I go about doing that?
It is often a good idea to have a copy of the police department's report if you have been injured in a car accident. This is especially useful if you plan to pursue a personal injury lawsuit. There are multiple ways to go about obtaining a police report:
Request the report in person at the police station.
Put a request in writing and mail it to the police station
Make a request for the report on the police station's website.
To help the process along, you should have some of or all of the following information: the of the car accident, the accident number, the name of the other driver(s), the license number of the other driver(s). Also, know that there is sometimes a fee your obtaining a copy of your accident report.
How do I get a police report and what do I do with it?
Obtaining a copy of your car accident police report is important if you plan to pursue a personal injury case. You'll need the police report for your car accident attorney and your insurance company. This report contains facts that will ultimately help to resolve your claim with the opposing insurance company.
Does it actually help if I take photos of the car accident scene?
Photos of the crash site help a lot in a car accident case. Of course, your injuries may prevent you from returning to the scene of the crash. In such a situation, see if a friend or family member can take photographs for you. If so, have them keep the following in mind:
Photograph the scene from all angles, including from high angles and low angles. Do your best to visually recreate the scene.
In each photo, include as many of the objects involved in the crash as possible. This means all cars, street lights, traffic lights, STOP signs, debris, and other objects.
Stand back and take some photos of the whole scene, including surrounding traffic and other landmarks.
Also, use a camera which will time stamp the photographs so that there is no disputing when the photos were taken.
How Can I Reduce My Car Insurance Premium?
In order to reduce your car insurance premium, consider paying a higher deductible on the collision coverage portion of your policy. Increasing your deductible from $500 to, for example, $1000 would reduce your premium.
How Can I Get a Discount on My Car Insurance?
Some car insurance companies offer discounts for degrees, such as a master's degree in education. Others may offer a discount simply for being a longtime customer, or for being a good driver. Get in touch with your car insurance provider to see what kinds of discounts they offer.
Is it a Good Idea to Have My Auto and Homeowners' Insurance with the Same Carrier?
Yes, most insurance carriers will offer a discount by grouping the two coverages together.
What is One of the Easiest Ways to Save on Car Insurance?
There is one surefire way to save on car insurance. If you own a car that is expensive to insure, trade it in.
What does "Full Tort" Mean? What does "Limited Tort" Mean?
This applies in car accident cases. Full tort coverage means that you and your family members have unlimited access to the court system to seek compensation for personal injuries from a car wreck. Limited tort means that for a lower premium, usually about $100-$200 less per year, you and your family members have very limited access to the court system if you are claiming compensation for personal injuries following a car wreck. In real terms, if a person who has purchased limited tort coverage does not have debilitating and disabling injuries, for instance, broken bones requiring surgical repair, herniated disks in the spine requiring surgical repair, then they have no claim. There are very few exceptions to limited tort. Full tort coverage is not limiting at all. Full tort coverage is far and away the better coverage and should be the only choice when purchasing auto insurance in Pennsylvania.
If a Friend Borrows My Car and is Involved in an Accident in Pennsylvania, Does My Insurance Company Pay for any Damages?
Yes, unless your friend had his own insurance coverage, in which case his/her insurance coverage will be used. Also, your insurance company will not pay for any damages unless your friend had your permission to use your car.