In 2018, the National Highway Traffic Safety Administration (NHTSA) recorded at least 6,283 pedestrian deaths in traffic crashes. This was, unfortunately, a 3% increase from the previous year, and the highest number of fatalities since 1990. Between distracted drivers and pedestrians and a lack of unsafe pedestrian throughways, there have simply been far too many of these accidents. These startling numbers have encouraged both local governments and communities to brainstorm new solutions to prevent these incidents. Here's what Pennsylvania is doing to help keep the number of pedestrians killed in traffic accidents under control.
Why are Pedestrian Deaths Still so High in PA?
There are several elements that influence the rate of pedestrian vs car accidents. In many cases, it relates to the layout of public roads and crossings and the lack of pedestrian access. Stretches of roads where there is little to no crosswalks force pedestrians to risk crossing the streets at unsafe locations. A lack of streetlights or obstructions along the road can reduce visibility and make it difficult for cars and pedestrians to see each other.
However, driving behaviors can influence the rate of pedestrian fatalities. Drivers who are speeding, driving under the influence of intoxicants, or driving while distracted (such as driving while eating or looking at their cell phone) are all increasing the chance that they will collide with a pedestrian. Likewise, a pedestrian who jaywalk or enter into a roadway without looking for oncoming traffic increase their risk of getting hit by a car. Until many of these problems are addressed, the rate of pedestrian deaths in Pennsylvania will remain high.
Where do Most Pedestrian Accidents Occur in PA?
According to the Pennsylvania Department of Transportation, most pedestrians vs car collisions and fatalities occur in cities, where there are considerably more cars and people. In fact, over 62% of these accidents occur in cities. Approximately 21% of these accidents occur in Pennsylvania townships and the remaining 16% occur in small boroughs or towns. Interestingly, many of these accidents also occurred while pedestrians were entering a crossing or other specified location. This means that the pedestrian was likely crossing the street at an intersection, mid-block, or at the driveway entrance. This accounted for approximately 43% of all crash locations.
What are the Main Causes of Pedestrian Accidents in PA?
According to the NHTSA, the main causes of pedestrian accidents include the following:
Failure of a vehicle to yield right of way
Poor visibility (such as lack of streetlights)
Speeding
A pedestrian is standing, playing, or working in a roadway
Intoxication or being under the influence of drugs or alcohol
Jaywalking or crossing the roadway at an undesignated location
Being under the influence of medication
Distracted driver or distracted pedestrian
Physical obstructions (such as trees or parked cars) blocking visibility
Pedestrian unexpectedly darting out into the middle of the road.
Which State has the Most Pedestrian Deaths?
The state with the most pedestrian death can be analyzed from different angles. According to NHTSA, in 2018, California had 893 pedestrian deaths, more than any other state. However, California has a population of over 39,500,000, making the statewide pedestrian fatality rate of 2.26 for every 100,000 people. New Mexico on the other hand had the highest rate of pedestrian fatalities, with 3.96 for every 100,000 individuals. Thus, even though New Mexico had 83 pedestrian deaths in 2018 (the 24th highest total number), pedestrians are more likely to be involved in an accident in this state.
Pennsylvania had 197 pedestrian deaths in 2018, the 8th highest state in the US, and a pedestrian fatality rate of 1.54 per every 100,000 people, the 27th highest rate in the country.
What Are They Trying To Do?
Clearly, the ongoing high rate of pedestrian fatalities is extremely concerning. Both NHTSA and PennDOT are working hard to keep these numbers down. Specifically, in Pennsylvania, the HighwaySafety Office funded 5 pedestrian safety projects across the state in 2018. The same office plans on continuing to promote the pedestrian funding opportunities to local projects as the state qualifies in upcoming years as well. These projects aim at increasing the visibility of both cars and pedestrians and creating more safe locations for individuals to cross. There have also been great efforts to increase education about roadway safety, spread awareness and tips for both driving and walking safely, and enable advocates of pedestrian safety by providing them with tools and resources to share their message.
Even so, pedestrian accidents will likely continue to happen. Unfortunately, pedestrians are far more likely to be hurt in a car vs pedestrian accident. Depending on the circumstances of the accident, you may be entitled to compensation for the other driver who struck you. If you are a victim of a pedestrian accident, Carpey Law can help. Contact us today to discuss your case.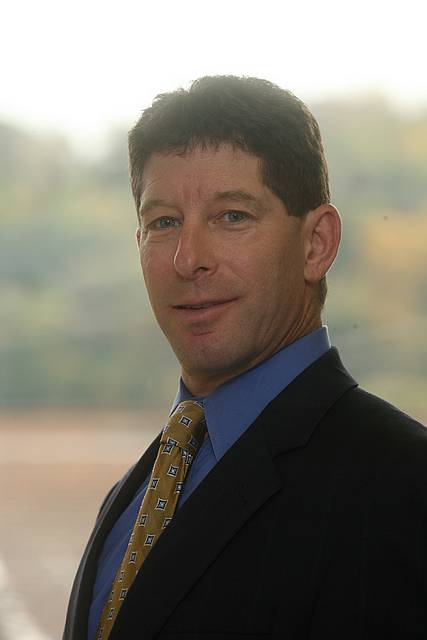 Stuart A. Carpey, who has been practicing as an attorney since 1987, focuses his practice on complex civil litigation which includes representing injured individuals in a vast array of personal injury cases.