There are a lot of distractions on and around our roadways that can make pedestrian safety a challenge for both drivers as well as pedestrians. Who has right-of-way when it comes to pedestrians crossing the road or walking along the road? Pennsylvania road safety laws are very clear about when pedestrians have right-of-way and what responsibilities drivers have to ensure the safety of pedestrians on the roadway. In the event of injury as a pedestrian, our experienced pedestrian accident lawyers can help you recover fair compensation.
Do Pedestrians Have Right-of-way in Pennsylvania?
As a general rule, pedestrians in Pennsylvania do have right-of-way over vehicles when crossing the street. However, there is an important caveat. The statutes state that the pedestrian must exercise care when crossing the street, as to not suddenly leave the sidewalk or curb into the path of an oncoming vehicle. A pedestrian does not have an absolute right to cross the roadway, but rather must use reasonable care in doing so.
How Do You Keep a Pedestrian Safe?
As pedestrians, it is important to remain vigilant and remember to check for cars in both directions before crossing. Obviously, in a collision between a pedestrian and a vehicle, the pedestrian is very likely to sustain a serious injury. To improve one's safety as a pedestrian, if you're walking at night, it's best to wear bright, visible clothing. Freeing yourself from distractions when walking, such as looking down at your phone or listening to music, are also common-sense ways to be aware when crossing the street.
Always approach an intersection under the assumption that the driver will not be aware of their surroundings, or will they all stop for pedestrians. This forces pedestrians to take extra steps to ensure their own safety – even in circumstances where the pedestrian unambiguously has the right of way. Unfortunately, accidents can happen even if, for example, a pedestrian has a green signal to cross or are in a clearly lit crosswalk because a driver may be distracted and there is no guarantee that he or she will notice or stop for a pedestrian. Taking that extra level of precaution can help prevent these situations and avoid injury.
Do Pedestrians Have the Right of Way on a Green Light?
Anywhere that a crosswalk does not have traffic-control lights or anywhere they are not in effect are places where drivers are required to stop for pedestrians. What this means is that even if you have a green light as a driver, if there was a crosswalk without a traffic-control light in the same intersection you would still have to stop for the pedestrian. If, however, the light for pedestrians is in place and showing a "do not walk" signal, the pedestrian may not have the right-of-way, but the motor vehicle operator must still yield.
What is the Proper Way to Walk with Traffic?
First of all, pedestrian laws in Pennsylvania require pedestrians to use the sidewalk on a roadway, assuming there is one. In the event that there is no pedestrian walkway, such as an alley, drivers are required to yield to pedestrians. If a pedestrian has to walk on a roadway, pedestrians should walk on the left side of the road, facing oncoming traffic, on the shoulder as far from the edge of the roadway as possible.
Stuart Carpey's reputation for successful representation of pedestrian accidents is unmatched in the greater Philadelphia and Plymouth Meeting areas.  If you're in need of a lawyer after a pedestrian accident, contact Stuart Carpey today for a complimentary consultation and begin the journey to recovering the compensation you deserve!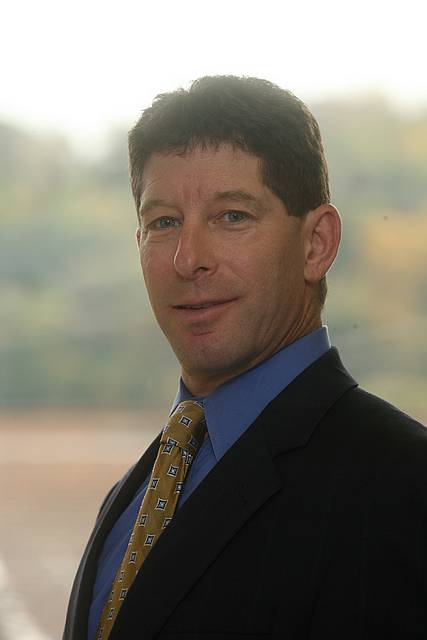 Stuart A. Carpey, who has been practicing as an attorney since 1987, focuses his practice on complex civil litigation which includes representing injured individuals in a vast array of personal injury cases.