Recently, The National Highway Traffic Safety Administration (NHTSA) released a shocking report on pedestrian deaths for 2010. The administration said that 2010 saw a 4 percent increase in pedestrian deaths from the year before, hitting a high of 4,280 fatalities. This information was particularly concerning since it came on the heels of another report which reported that 2011 saw the lowest number of automobile accidents in the U.S. in recorded history. So, car accidents are down but pedestrian deaths are up?
Here are some of the facts released by the NHTSA:
2010 saw 4,280 pedestrian fatalities and approximately 70,000 injuries
In Pennsylvania, 145 pedestrians were killed
In 47 percent of nationwide deaths, either the driver or pedestrian was under the influence of alcohol
Since the release of the pedestrian death report a number of organizations have found cause to debate the NHTSA's findings.Safety Research & Strategy, Inc. (SRS) in particular has poked some holes in the administration's report, indicating that not enough focus is placed on how pedestrians are dying.
Aside from hard numbers, the NHTSA's report only names pedestrian intoxication as a main cause for pedestrian deaths. In short, critics of the NHTSA's report say that not enough attention is given to important factors like drunken drivers, distracted drivers, and road design. The point being that, in order for the problem to be corrected, there must be more research which explores all contributing factors.
Driver Intoxication: The NHTSA places focus on pedestrian intoxication, seeming to suggest that this is more of a factor in pedestrian deaths than driver intoxication. As DC Streets Blog puts it, "…Remarkably, the agency implies that drunk walking, which is perfectly legal, is a bigger risk factor in pedestrian deaths than drunk driving."
Driver Distraction: Admittedly, the issue of distracted pedestrians is becoming a major problem in the U.S. as more electronic devices like smart phones are growing in popularity. A CNNHealth article, for example, reported that headphone use among pedestrians has contributed to 116 walking deaths from 2004 to 2011. But the issue of distracted pedestrians is not the real problem, truth be told. The epidemic of distracted driving is claiming more and more lives every year, the NHTSA report did not recognize the role distracted driving plays in pedestrian fatalities.
Road Design: It is being widely argued that many recent pedestrian deaths are occurring on arterial roadways, which are roads designed for speeding traffic. These arterial roadways do not have much aid in a pedestrian's travels, let alone bicyclists and the disabled.
Speed: Lastly, speeding is one of the largest factors in a pedestrian death situation. Scott Bricker, of America Walks, says that a pedestrian has a 90 percent chance of surviving an auto collision if the vehicle is driving 20 miles per hour. The faster the car is going, then, the smaller the chance for the pedestrian to survive.
All this is not to say the National Traffic Safety Administration's pedestrian fatality report is wrong. Not at all. The point of contention is that the NHTSA stopped short with its reporting. Exploring the root causes of pedestrian deaths provides more insight into the problem and helps to form effective strategies to combat it. When it comes to a pedestrian death in an automobile collision, many factors must be scrutinized.
For more information on pedestrian deaths in Pennsylvania and nationwide, see the other articles on the Carpey Law website; articles like:
Even more articles can be found in the blog category page of this website.
Also, check out the new Carpey Law infographic about Pennsylvania pedestrian fatalities. It is a way for us to share pedestrian statistics with you.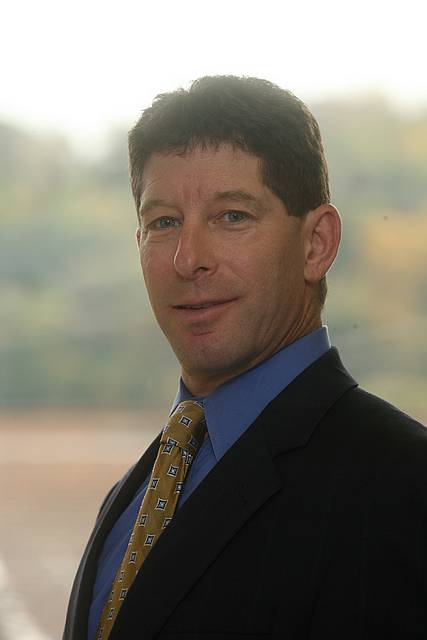 Stuart A. Carpey, who has been practicing as an attorney since 1987, focuses his practice on complex civil litigation which includes representing injured individuals in a vast array of personal injury cases.