Helmet use is essential for safe biking. Many riders think bike helmets are meant for children, but the statistics prove otherwise. In fact, a 2008 study by the National Highway Traffic Safety Administration says head injuries represent about 70 percent of bicycling fatalities. A good helmet is necessary for all ages and does save lives. Here is some information about bicycle helmet regulations in Pennsylvania and how to get the most out of your chosen bicycle helmet.
Is It Illegal to Ride a Bike Without a Helmet in Pennsylvania?
It is not required by law for a bicycle rider to wear a helmet in Pennsylvania unless the rider is a child. Section 3510 of Pennsylvania Bicycle Law states "a person under 12 years of age shall not operate a pedalcycle or ride as a passenger on a pedalcycle unless the person is wearing a pedalcycle helmet…"
The provisions of the Pennsylvania bicycle law does require that helmets be worn by those whom are restrained in a seat attached to a bicycle, as well as those whom are seated in a trailer being towed by a bicycle.
When Can You Stop Wearing a Bike Helmet?
Even though state law does not require an adult bicyclist to wear a helmet, the Pennsylvania Department of Transportation advises that all bicyclists of every age wear a helmet. Riders should especially wear a helmet that has been certified by the American Standards Institute, the American Society for Testing and Materials, the Snell Memorial Foundation, or the Consumer Product Safety Commission.
Tips for Effective Helmet Use
Choosing the Right Type
The type of helmet you should wear depends on where and how you plan on riding.
| | Sport helmets | Road bike helmets | Mountain bike helmets |
| --- | --- | --- | --- |
| Use for: | Commuting or light recreational riding | Frequent or more serious riding on roads | Riding on tough terrain |
| Features: | Inexpensive and versatile | Lightweight and aerodynamic | Secure fit and extra protection in the back of the head |
| Price Range: | $20-$60 | $50-$250 | $30-$250 |
What Happens If You Don't Wear a Helmet that Fits?
If you ride a bike without a helmet, you run the risk of a serious head injury. Not only is wearing a helmet important when riding, but the way that helmet fits is essential to your safety. A helmet that fits properly will at least provide some protection for your face, head, and brain in case of injury. Try out different helmets of different sizes to find which one is best for you personally. If the helmet is too loose or too tight on your head, you shouldn't buy it. A snug but comfortable fit is best. And remember that you can have your helmet evaluated, and even adjusted at a bike shop. Ideally, your helmet should lay flat on top of your head, not rocking from side-to-side. It should also sit low on your forehead, about an inch above your eyebrows. Take your time adjusting the straps so that they have a tight hold but do not restrict your ability to open your mouth. Keep in mind that a good helmet is at its best when worn correctly.
From year to year, the majority of bicycle fatalities involved riders who were not wearing helmets. For more information on helmets and traumatic brain injuries, see the personal injury law articles section of this website. Or visit the blog category section to browse our 200+ articles.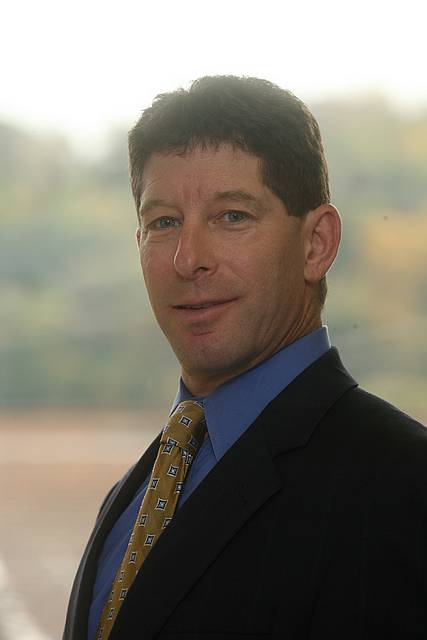 Stuart A. Carpey, who has been practicing as an attorney since 1987, focuses his practice on complex civil litigation which includes representing injured individuals in a vast array of personal injury cases.