Many personal injury clients think that all personal injury lawyers handle cases in the same way. This is simply not true. But, how do you go about choosing an accident lawyer in Philadelphia? Do you even need a lawyer? For small property damage claims, you may not need a lawyer. The same can be true for minor injury cases. But what is a minor injury case? Right after a trauma, it may not always be apparent whether an injury which is initially minor will get worse, whether a case is small or large.
There are certain questions to ask that will lead you to the best accident lawyer in Philadelphia for your case, no matter what type of case you have. Personal injury cases are much too specialized for someone who does not regularly handle these cases. You should be aware that the insurance companies who defend personal injury and accident cases know who the lawyers are who actually go into court to try cases, and who do not. Not every accident lawyer in Philadelphia goes to trial; lawyers differ on their experience level and training.
The following steps will help you to find a good personal injury lawyer in Philadelphia.
Get a referral from a lawyer that you know. He or she will probably know someone who specializes in personal injury cases.
Call your local bar association for a referral.
When interviewing lawyers on the phone, ask if they have information like this and/or a website so you can find out more about their qualifications, experience, and method of handling cases. Try to find this out before you walk in their office.
Beware of any lawyer who contacts you in writing just after you have an accident for the sole purpose of soliciting your claim.
Do all lawyers that advertise that they handle personal injury cases actually do so? The answer is no. So, as a consumer, what should you be looking for when you are choosing a personal injury lawyer? For instance, is it appropriate for you to ask a lawyer about his or her:
Past settlements
Past verdicts
Trial experience
Appellate experience
Sure is. All lawyers who actually handle and try personal injury cases readily keep this information available. Most, including our firm, post some of this kind of information on their websites. Attorneys can verify their results without violating client confidentiality.
How To Find The Best Personal Injury Lawyer?
There are many resources available to individuals who are searching for an attorney.
Most bar associations have an online lawyer referral service or a hotline to call that will have the contact information of potential attorneys.
Other individuals find attorneys through personal referrals, which are also beneficial because the referral comes from an individual that you know and likely trust.
Finally, you can always find a lawyer by doing your own research on the internet. Keep in mind that the internet is only one of many resources, and information from an attorney's website is not the only source of information that you should look at to research any attorney.
The Yellow Pages can actually be a good source of names. So can the internet. But be aware of the following: first, not everyone advertises in the Yellow Pages. Most of our cases come from referrals from other lawyers or from satisfied clients. Second, be careful about the ads that advertise for too many different areas of practice. No one can do everything well. And anyone can buy a Yellow Page ad. Just because a lawyer has an ad, does not mean they are the best choice.
How Do I Choose a Good Personal Injury Lawyer?
Choosing a personal injury lawyer is an important part of the process of ensuring you receive fair compensation if you have been injured in a car accident or other type of accident. There are several factors that an individual should consider when they are selecting a personal injury attorney. To start, you can make a short list of attorneys who are located near you and who focus their practice on personal injury litigation, or even if they don't these attorneys may work with personal injury attorneys.
Once you have a short list of potential attorneys, you'll then want to begin evaluating those attorneys on several sub factors including:
How many years the attorney has practiced in this area of law;
How much trial experience they have
How successful the attorneys are at winning cases as well. This information will provide insight on the level of knowledge that the attorney has and their ability to navigate the litigation and trial process. Another good indicator of whether you should hire an attorney is their general reputation in the community and amongst other attorneys. Attorneys with more experience and a formidable reputation will typically be good choices to hire for your case.
Here are just a few criteria to look for and question your prospective lawyer about. Not every lawyer will meet all of these criteria, but you should consider these criteria as a beginning point.
Experience – Obviously, the longer a lawyer has been practicing in a particular area of law, the more he or she knows.
Experience Actually Trying Cases – Past results are not a guarantee of future success, but past results do demonstrate some level of experience and success.
Respect in the Legal Community – For instance, does the layer you are considering hiring teach other lawyers in Continuing Legal Education seminars?
Membership in the Trial Lawyer Associations – Look for lawyers who are members of the Pennsylvania Association for Justice (PAJ), the American Association for Justice (AAJ), and their local trial organizations. This usually helps to demonstrate their commitment and dedication to their particular area of law that they practice. Go one step further and ask your prospective lawyer if he or she participates in any committees in the groups in which they belong.
How Much Does a Lawyer Charge for a Car Accident?
Many people are surprised to learn that personal injury attorneys don't charge their clients an hourly fee when handling their cases. Instead, most car accident attorneys charge what is known as a contingency fee. This means that your attorney will not receive any attorney fee unless your case settles or your case goes to a jury trial and there is a verdict returned in your favor. The attorney will take a portion of the money recovered to cover his fee and litigation expenses.
Do I Owe My Attorney Money If the Case Is Lost?
If you were the injured party, and you hired your attorney on a contingency fee, then you won't owe your attorney anything. A contingency agreement is premised on the notion that the attorney will only take his or her fee from total money recovered from the case. If there is no money recovered because the case was lost, then the attorney does not take any fees either.
What Documents Do I Need To Present in a Personal Injury Claim?
What Documents Will Your Attorney Submit to the Other Driver's Insurance Company Following Your Car Accident in Pennsylvania? You Might Be Surprised By the Detail of What is Necessary!
If you have been involved in a car accident, truck accident, or motorcycle accident due to someone else's negligence then there are a number of documents that need to be submitted in order to present the best personal injury case possible. The list of necessary documents can be daunting, and obtaining the documents can be tedious; this is why hiring a skilled attorney to assist you in your case can be a huge relief for you and your family.
To give you an idea of the work it takes to put together a successful Pennsylvania accident case, here is a short rundown of the documents your personal injury attorney will have to submit to the defendant's insurance company:
Medical Records
Your attorney will first want to obtain copies of the medical records created by your healthcare providers following your accident. You should keep in mind that the "discharge report" you are given at the end of your treatment does not represent all of your medical records. To obtain the complete medical records your attorney will likely have to write to obtain all of your records, as these are pertinent to the evaluation of your case.
Proof of Injuries
Any injuries you sustained as a result of the motor vehicle accident–including scars, bruises, welts, lacerations, etc–should be well-documented. Photographic evidence is an especially effective means of documentation.
Pain and Suffering
Documentation of any pain, suffering, or inconvenience you experienced as a result of the motor vehicle accident is important to your case. This can include photographs, medical reports, or a personal journal which depicts your experience as well as your pain and suffering from your own point of view. Make sure to give your attorney anything which could help establish the extent of your injuries.
Prior Medical Records
It is particularly important for your attorney to obtain old medical records if your recent accident caused an injury to a part of your body which had already been injured prior to the accident.
Previous Accident History
Your attorney will want to obtain any documentation of previous accidents you have been involved in so that he or she can make sure the reports offer accurate information. IIf and when your attorney asks you about past accidents, you must be open and honest. Hiding information about past accidents can severely hurt your case!
Narrative Report from Doctor
It is not uncommon for medical reports to be written in confusing language. For this reason your attorney may want to ask your doctor to write a detailed narrative report of your hospital experience following your accident. The report should include the following information:
The injuries you sustained and how severe they were
How those injuries were related to your accident
The treatment or recommended treatment of the injuries
How you responded to the treatment
Any disabilities you have experienced, whether permanent or partial
Keep in mind that your doctor will likely require a fee for writing this report. Nonetheless, the report can be valuable to your personal injury case.
Submitting the above-mentioned documents is just the tip of the iceberg when it comes to negotiating your Pennsylvania car accident case with the opposing insurance company. For more information on the process of your car accident case, see the other blog posts on the Carpey Law website:
Do I Need an Attorney for My Personal Injury Case?
If you have been in an accident, which has caused you long-term or permanent disability or other severe injuries, you will need an attorney to evaluate those injuries and determine potential compensation or the amount of compensation that has been lost due to the inability to work. Another factor that should play a role in determining whether you need an attorney is whether you are having difficulty working with insurance companies. At Carpey Law, for instance, we have a lot of experience working with difficult insurance representatives and can relieve some of that stress by handling those interactions for you. Finally, if the accident consisted of multiple individuals or if a liability is uncertain, an attorney can be invaluable in sorting through those complexities and identifying the extent of your liability, if there is any at all.
If you still aren't sure if you need an attorney, you should consider having a consultation with Carpey Law. We offer free consultations to potential clients and can give those individuals some initial insight on their case. By briefly describing your case we will be able to make a quick evaluation on whether your case is worthwhile for you and we will share our honest opinion about whether your case has a chance of being successful.
What are the Common Questions Of Personal Injury Clients?
A client came into my office the other day having been in a car accident. She was taken to the hospital by ambulance. Her car was wrecked. The accident was not her fault. She had some questions and some comments which I hear fairly often.
I am not the "suing type".
One of the first things she said was that she was "not the suing type." (She meant that she was opposed to litigation generally, and that there were "other" people responsible for litigation, regardless of whether those "others" included individuals or business attempting to enforce or protect their legal rights). When I come across a client like this, I try to make it clear that litigation is not an easy undertaking. (I call it a "meatgrinder" to drive the point home) and I rarely file suit except as a last resort. I try to politely suggest that categorizing someone as the "suing kind" is nothing more than an urban myth.
I think I should get punitive damages.
In a typical personal injury case, recoverable damages include "special damages" and "general damages." Special damages are for itemized amounts, like wage loss and medical bills. General damages are for non-economic damages, that is, pain and suffering. Punitive damages, designed to punish the wrongdoer, are rarely if ever applicable or recoverable. I try to explain to my client at the outset that my role is to try to help them recover their out of pocket expenses and non-economic losses related to their accident.
The other guy injured me. Why should my (car insurance or health insurance) pay for my medical bills?
I explain that Pennsylvania law rightly and correctly requires your own insurance company to pay for your own medical bills, whether it's your car insurance, health insurance, or through workers compensation benefits if injured on the job. This is a benefit to you that you paid for in some way, either directly or, in the case of workers compensation benefits, by the very nature of being employed. You may also be a beneficiary of insurance benefits, say for instance, if you are a passenger in someone's insured car and you have no insurance of your own.
Should I not go to work? How long should I go to the doctor?
These are issues that require medical consultation and advice. I always explain that issues related to medical treatment and disability should always be left up to the doctor that my client sees, after consultation with my client/their patient. I urge my clients to go to their doctor visits armed with questions.
This didn't hurt before, but now it does. It had to be caused by the accident.
It may very well be. But unless an injury can be related to an accident by credible medical expert testimony, it cannot be proven as related to the case. Put another way, your doctor must make the causal link between your injuries and the accident. The worst thing to do in a personal injury case is to overreach. That's not to say you should not tell your doctor of all of your ailments. But you should also rely on the competency of your treating doctor to causally connect your injuries to the accident and only those injuries that are related to the accident.
If you've been involved in a serious personal injury case, you are more than likely going to need assistance and guidance from an experienced personal injury lawyer. If you've suffered, for instance, a serious neck or back injury, a disc herniation, head injury, or a broken bone you are undoubtedly going to have to deal with unpaid medical bills and wage loss.
Of course, all trial lawyers who actually try cases have lost cases. I certainly have not won all of my cases. Nor has every case that I've taken to trial resulted in the jury agreeing with me and my client about the value of the case. (And because each case is different, past settlements or verdicts do not guarantee similar results in your case). The value of any particular personal injury case is determined by a slew of criteria, including:
Seriousness of the injuries
Permanency of the injuries
Duration of disability
Amount of unpaid medical bills
Degree of fault of the parties
Location where suit will be filed and where the case will be tried
An experienced personal injury and trial lawyer will take all of these considerations and others into account in determining both the reasonable value of your case and trial strategy. This is the type of person that you need in your corner when combating the opposing insurance company. Don't be shy about questioning your prospective lawyer before hiring him.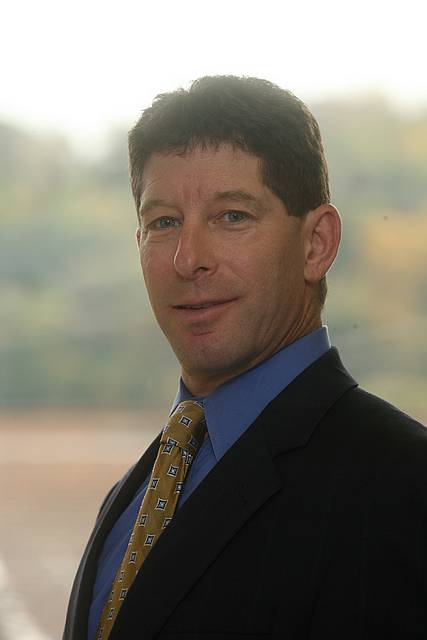 Stuart A. Carpey, who has been practicing as an attorney since 1987, focuses his practice on complex civil litigation which includes representing injured individuals in a vast array of personal injury cases.