If you have been in a car accident, you may be wondering if it is worth it to work with an attorney and seek compensation for your injuries. Here is everything you need to know about whether or not you can afford a personal injury attorney after an accident.
Any victim of negligence can afford an attorney through a contingency fee agreement. Before seeking out a personal injury lawyer, many accident victims have concerns and questions about how they are going to pay for a lawyer. Ads on TV can be confusing and misleading. Generally, lawyers charge for their representation in two main ways: contingency fee basis or an hourly fee.
Is It Worth Hiring An Attorney For A Car Accident?
If you do not get injured in the car accident and do not have any damages, then it is not worth hiring a personal injury attorney for your accident. However, if you suffered any injuries such as broken bones or other serious medical complications that require high costs for treatment, then it is important to seek help from a lawyer. In other scenarios, if you sustained injuries that are mild or not as serious, then you can request to speak with a lawyer to determine if a lawsuit is the proper course of action or not. You can also discuss potential claims with an accident attorney. Importantly, if there is any dispute in paperwork, or who the guilty party is, it may be essential to consult with a lawyer.
Read more in this article on "when to get an attorney for a car accident".
How Do Attorneys Get Paid For Car Accidents?
There are a few ways that a car accident lawyer can get paid. The most common way is called a contingency agreement, in which the attorney takes a portion of any settlement or judgment you gain from the lawsuit. In other cases, you may be asked to pay a retainer, in which you pay a certain amount of money upfront. If your claim is successful, the amount you already paid to the attorney is subtracted from any remaining percentage due to the attorney at the end of the case. Rarely, car accident attorneys charge an hourly fee rate, where you have to pay the lawyer for the time they spend on your case.
What is a Contingency Fee?
A contingency fee is the most common way a car accident attorney is paid.
With a contingency fee agreement, you only pay the lawyer if he or she recovers money on your behalf. The amount that your lawyer is paid from the final verdict or settlement is based upon the contingency fee agreement.
A contingency fee agreement is between you and your attorney in which the attorney gets a percentage of any settlement agreement or court judgment that you receive. Generally, a contingency percentage is 30% of any settlement received.
Under a contingency agreement, the client will also be responsible for certain out-of-pocket expenses connected to the litigation. These can include, but are not limited to, fees from medical bills, reports from doctors, and any filing or court fees. The contingency fee agreement needs to be signed by the client.
Because your lawyer only gets paid if he is successful with your case, there is incentive for your attorney to do his best and most diligent work.
What is an Hourly Fee?
With hourly billing, you pay your attorney an hourly rate based on the amount of time that he or she works on your accident case. With this type of payment, accident lawyer fees do not depend on the result of the case. The hourly fee is calculated and included in an advanced agreement that is signed and confirmed by both the attorney and the client.
Do I Need a Lawyer for an Insurance Claim?
It is always beneficial to seek advice from a lawyer regarding an insurance claim, but it is not required. If you have any doubt regarding your insurance company or just want to check if they are offering you a fair settlement or not, you can discuss your insurance claim with your lawyer.
Read more information about "How Long After a Car Accident Can You Claim Injury?"
How Much Should I Settle for My Car Accident?
The amount of the car accident settlement varies on a case by case basis. It is calculated based on the facts and legal aspects of your case. It gets more complicated when more factors are taken into account. Factors used to determine a fair settlement value are the damages to the vehicle, medical bills, loss of salary, etc. Moreover, a fair settlement also includes compensation for pain and suffering, disability, and long term medical damages. If you need continuing medical care, it increases the settlement value.
Calculating a fair settlement value is a complicated process, so it is better to get help from a car accident attorney. A lawyer can help you navigate the legal process and advise you on what is a good settlement for your injuries. Contact our offices today for more information and get a free consultation with Stuart Carpey.
Read more about Accident Settlements in this article "Car Accident Injury Settlement Amounts Explained"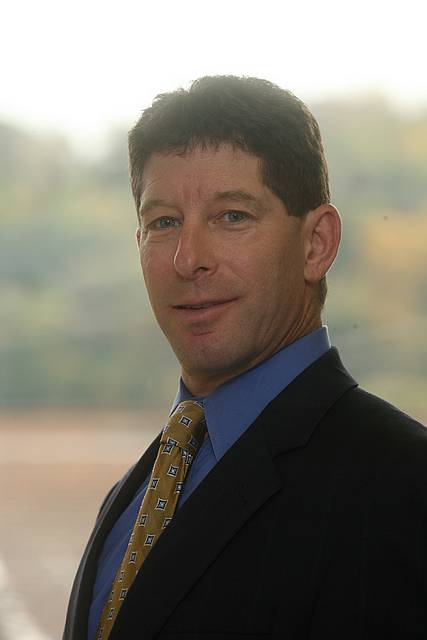 Stuart A. Carpey, who has been practicing as an attorney since 1987, focuses his practice on complex civil litigation which includes representing injured individuals in a vast array of personal injury cases.