Whether you're injured in a car accident, slip and fall accident, or another personal injury incident, the settlement value and verdict potential depend largely on the extent of your injuries and your medical care. When it comes to settling personal injury claims, insurance companies take into consideration all of your damages. Medical bills are generally not compensable unless they are out of pocket (meaning that you paid them, or that another entity related to your case has a subrogation interest). Subrogation is a legal term for the right of reimbursement of a third party, typically an insurance company or an entity that pays your medical bills or wage loss. This would be a workers' compensation carrier, health insurance carrier, Medicare or Medicaid. The law gives them the right to be paid back from the personal injury settlement or jury verdict.
However, the defendant, and therefore the defendant's insurance company, is required to compensate you for your pain and suffering and loss of wages. Limiting your medical care for your injuries for any reason opens the door for the opposing insurance company and their attorneys to argue in negotiations and in court that your injuries were not that severe, or that your pain and suffering were limited in duration. This in turn will decrease the settlement value of your personal injury case.
Obtaining and continuing with treatment also demonstrates that you have followed through with all treatment recommendations and that you have actively worked to improve your injuries. In Pennsylvania, injured parties have a "duty to mitigate." This means that you are required to take reasonable steps to limit your damages. So, for example, if a doctor recommends that you engage in physical therapy treatment because that treatment could improve your injuries, and you fail to do so, your settlement value could decrease for failing to follow the doctor's orders.
What is Subrogation?
How COVID-19 Impacted Medical Care
The pandemic and quarantining measures that were implemented to respond to the COVID-19 virus outbreak had an impact in almost every aspect of our lives. Getting medical care for any medical condition was no exception. For
personal injury victims
, stay-at-home mandates often required medical facilities to shut down if they were considered "non-essential," such as physical therapy facilities and chiropractic offices. Those offices that did stay open often converted to telehealth. While telehealth was a fair response to the extreme circumstances, it was not always as effective as in-person treatment, in which the doctor can physically observe you and your progress. In many cases, physical therapy facilities did not even offer the option for telehealth during shutdown due to the nature of the care, at least for several months.
The ability of people to seek out medical care was also affected by the job losses. Consequently, many people could not afford the necessary treatment or lost medical coverage, if they had to pay out of pocket for medical care. Additionally, many individuals feared leaving their homes to obtain treatment, feeling that it was not worth the risk of exposure to the virus to get that treatment or that telehealth treatments were ineffective. Altogether, these factors caused medical treatment to be reduced during the past year.
What Types of Medical Treatments Increase Settlement Values?
As a general rule, ongoing medical treatment increases a case's settlement value, but that does not mean that all medical treatments are 'created equal,' so to speak. The treatment must be responsive to any diagnosis. For example, if you are diagnosed with a neck strain, but seek treatment for low back pain, your doctors must relate the back pain to the accident, otherwise it is unrelated to your
personal injury claim
, and will be argued as unrelated by the opposing insurance company. Additionally, diagnoses and prescribed treatments should generally come with a prescription from a licensed physician, certainly when it comes to physical therapy. This is not necessarily the case with chiropractic treatment.
In that same vein, treatment prescribed by a treating physician generally will have more value than unprescribed treatment. For instance, if your doctor instructs you to attend physical therapy treatment, but instead you start seeing an acupuncturist, the insurance company will point out that discrepancy and argue that you did not follow the doctor's orders. Nevertheless, any treatment that helps you recover, namely homeopathic or alternative treatment options massage, acupuncture, aqua therapy and the like will be utilized as proof of your pain levels in the negotiation of your case.
Why Cases Are Settling Slowly as a Result of COVID-19
During COVID-19, we saw a lot of everyday practices slow down. Settling personal injury cases with insurance companies and defense attorneys was no exception. One major contributing factor was that courts remained mostly closed and delayed personal injury lawsuits. However, another aspect of the delay stemmed from many doctor's offices working with limited staff and decreased operations, specifically in the billing and records departments. A personal injury case cannot be properly evaluated if the parties do not have all of the relevant treatment information essential to determine the physical and financial impact of the injuries on the victim.
Don't Forego Your Medical Care!
If you are in an accident, it is essential that you do not forego your medical care. Having adequate medical documentation is an essential part of every personal injury case. If you don't have that information, you will not have the necessary support to obtain a fair and just settlement.
How Carpey Law Can Help Increase Your Settlement Value
Stuart Carpey at Carpey Law has over 35 years of experience reviewing and valuing personal injury lawsuits for his clients. When you're injured in an accident, we know the steps you need to take to achieve the settlement value that you deserve. Don't let insurance companies pressure you into an unfair settlement. Contact our offices today to discuss your options and determine if litigation is the appropriate response for your injuries.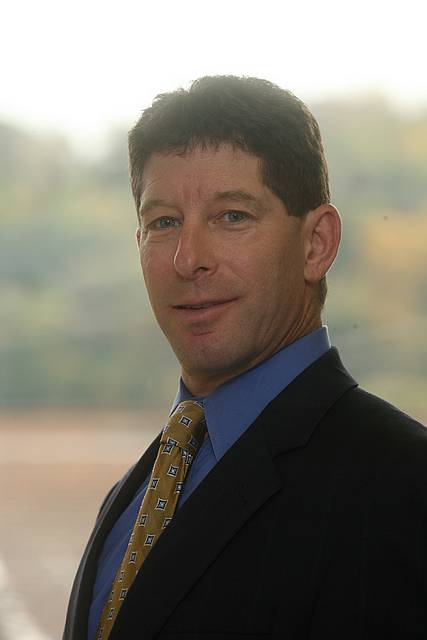 Stuart A. Carpey, who has been practicing as an attorney since 1987, focuses his practice on complex civil litigation which includes representing injured individuals in a vast array of personal injury cases.