Distracted driving is any activity which diverts a driver's attention away from driving. A task that takes your focus off the road for even a split second is considered distracted driving. The most common examples include talking/texting on a cellphone, eating or drinking, using a GPS, adjusting the radio, putting on makeup, and talking to passengers.
Drowsy Driving Prevention
The dangers of driving without enough sleep are significant. According to the statistics, driving drowsy can be just as dangerous as driving drunk. Drowsy driving causes more than 1,165 fatal crashes a year. Oftentimes, these accidents result in single-car crashes in which the driver drifts out of his lane and off the road.
In Carpey Law's Drowsy Driving Infographic below, take a look at the startling statistics. No one is resistant to drowsy driving, though some groups of people are more prone to falling asleep at the wheel than others. Take precaution and make sure you are not putting yourself, your loved ones, and anyone else on the road at risk. It's time we wake up to the risks drowsy driving can cause.
But these statistics do not tell the whole story. The National Highway Traffic Safety Administration has acknowledged that drowsy driving is highly underreported as a cause of an accident. Additionally, more than a third of drivers have reported nodding off while driving at some point in their lives.
How To Prevent Drowsy Driving
Difficulty focusing on the road, "zoning out", frequent yawning, blurry vision, heavy eyes, and perhaps even drifting from your lane, are all signs that you need to pull off the road and rest before driving again. To combat drowsy driving, it is important to get a good night's sleep, schedule breaks in your driving, travel with someone to share the driving, avoid alcohol, and stop driving when you notice signs listed above. It is important to aim for at least 7 hours of sleep before getting behind a wheel. A 20 minute nap could, quite literally, save a life.
In addition to educating individuals, there are a number of different things we can do to help reduce instances of drowsy driving. For example, we can promote the use of shoulder rumble strips, which help alert a driver who is drifting off the road. Those who suffer from sleep apnea should seek medical treatment to help improve their sleeping habits and decrease their likelihood of drowsiness. Also, employers can manage shift worker's schedules and take measures to prevent employees from driving while tired. Finally, we can avoid getting behind the wheel when we are tired or have taken sedative medications.
Sideswipe Accident – A Type Of Distracted Driving Accident
Sideswipes are common forms of Pennsylvania car accidents. When they happen during highway driving, the ordeal can be shocking and considerably scary. And though it may seem like they aren't exactly life-threatening, a sideswipe accident can have fatal consequences.
The U.S. Department of Transportation, National Highway Traffic Safety Administration reports that 2020 saw over 950 fatal sideswipe accidents. That year, a sideswipe accident was the fourth most common accident in Pennsylvania, just behind rear-end accidents.
How Distracted Driving / Texting While Driving Can Cause Sideswipe Accidents
There is also the possibility that a driver will stop paying attention to the task at hand. In these moments, drivers may become fixated on something else — a daydream, the radio dial, or their cell phone. An accident caused by someone paying more attention to their phone than to the road is an example of distracted driving, and it is currently a very serious problem in the U.S. The U.S. Department of Transportation, National Highway Traffic Safety Administration reports show that there were 38,824 people who lost their lives due to distracted driving car accidents in 2020.
To read more about the issue of distracted driving in Pennsylvania, check out these Carpey Law articles:
Pennsylvania's Ban on Texting While Driving Officially Takes Effect
NTSB Calls Texting While Driving the "New DUI"
Examples Of Sideswipe Accidents
There are many circumstances which lead to sideswipe accidents, some of which we will go through in this article. In most cases, sideswipes occur when two vehicles (car, truck, bus, or other) are driving side-by-side in adjacent lanes, heading in the same direction.
Here are a few examples of how a sideswipe can occur:
Changing Lanes
When one car changes lanes without first adequately checking to make sure the coast is clear, he or she may swipe a car which was driving in a blind spot. The U.S. Department of Transportation, National Highway Traffic Safety Administration reports show that there were 246 fatal accidents that occured in 2020 as a result of making improper turns.
Intoxication
As with all forms of car accidents, intoxication (drunk driving) is a major cause of sideswipe accidents. The U.S. Department of Transportation, National Highway Traffic Safety Administration reports that there were 6,246 fatal drunk driving accidents in 2020.
Just as with driver distraction, a drunk driving sideswipe accident is often caused when a driver begins to drift into the next lane. The other driver, often unable to move out of the way, is struck by the vehicle.
Lanes Merging
Lastly, a common form of sideswipe accident occurs when two lanes merge. This happens when one driver either wasn't expecting the merge or is speeding up to get ahead of the adjacent driver. He or she doesn't have enough room and the two cars collide.
Sideswipes Can Lead to Worse Accidents
One of the major dangers of a sideswipe collision is that sometimes the car being swiped is knocked into another lane, barrier, guardrail, or off the road. The outcome can be unpredictable. The car could strike a fixed object, pedestrian, or another car, causing an even larger highway accident.
There is much and more to consider when it comes to sideswipe accidents in Pennsylvania, so every driver should do his or her best to avoid these crashes.
How To Avoid Sideswipe Accidents
There are three key things to remember while driving your car that help prevent most accidents.
Don't drive drunk.
Don't drive while distracted.
Always check thoroughly before you change lanes
Teen Awareness About The Dangers Of Distracted Driving
Philadelphia personal injury lawyer, Stuart Carpey, is firmly behind a local campaign to raise awareness about the dangers of distracted driving. Teens Against Drunk Driving, Inc. (T.A.D.D.) is a Not For Profit community service organization that provides students with a pledge against distracted driving and a reminder wristband. The wristband reads " I PLDG 2 NT TXT N DRV". The bracelets come with a pledge card that the student signs, promising to not text while driving. In fact, anyone can take the pledge online at www.teensagainstdistracteddriving.com . On Carpey's Facebook page, he notes that there are two ways for parents and others to get involved in the campaign:
Bring this campaign to your school and sell the bracelets as a fundraiser.
Give the bracelets away and have people sign the pledge to raise awareness.
Carpey plans to speak about this subject at local high schools and firehouses. He strongly believes that many teen traffic accidents can be avoided if teenagers are presented with the facts about traffic fatalities. For instance more than 46,000 30,000 traffic fatalities occur every year in the United States. About 2,738 people who die in traffic accidents are under the age of 21. It is very important to present teen drivers with these startling statistics, and get a level of commitment from them to not text and drive. If teens sign the pledge and wear the wristband, they are much less likely to text while driving, and thus much less likely to be in a serious accident while driving.
Teens are asked to share the pledge with parents, because distracted driving affects anyone who owns a cell phone and uses it behind the wheel. While one of the main causes of distracted driving is the cell phone, there are other causes.
SmartDrive Systems, released the results of a study of commercial drivers and their distracted driving habits, called the 2013 SmartDrive Distracted Driving Index Study. The study used video and audio to record the habits of these drivers. The study pinpointed the top nine causes of distracted driving, including holding an object in the hand, talking on a cell phone, eating or drinking, smoking, talking on a mobile phone using a hands-free device, and operating a handheld device. The study further proved that driving distractions cause fundamental driving errors that can result in crashes.
Mobile Apps To Prevent Distractions While Driving
There are several mobile applications also designed to prevent or inhibit the use of mobile phones while driving. Here is a short list:
TextGauge
Phoneguard-anti-texting
IZup
Cell Safety
The problem of distracted driving has escalated with the rising use of smartphones and social media. The Philadelphia area Teens Against Distracted Driving program seeks to educate young drivers about the dangers of distracted driving and to have them commit in a pledge that they will refrain from texting while driving.
To read more about common car accidents and how to avoid them, read through the many articles found on the Carpey Law website. Our blog category page outlines our article subjects and the search field on your right can help you find exactly what you're looking for.
Also, check out Stuart A. Carpey's books to read about Pennsylvania car accidents from the perspective of a skilled personal injury attorney.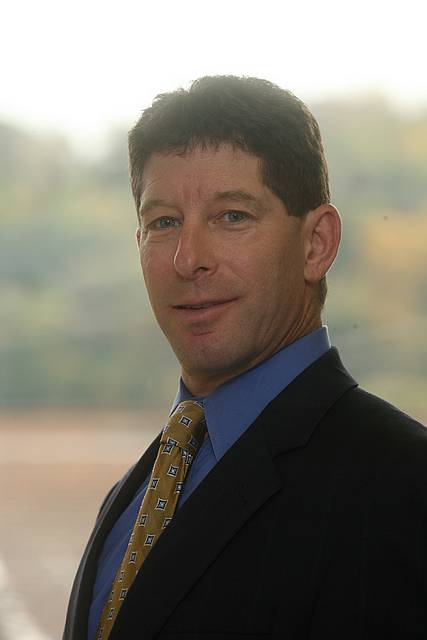 Stuart A. Carpey, who has been practicing as an attorney since 1987, focuses his practice on complex civil litigation which includes representing injured individuals in a vast array of personal injury cases.