Nowadays, our cell phones are highly ingrained in our lives. Through our phones, we stay connected with our friends and family and we stay connected to the world around us. Our reliance on our phones is true for teenagers as well – especially since they have grown up in a world where technology is so prevalent.
Because technology is so pervasive in our lives, it is not necessarily surprising that individuals, including teenagers, use their phones are inopportune times, including while driving. However, when teens use their phones while driving, they pose an extreme risk not only to themselves but also to other drivers on the road because their attention has been diverted from what's going on around them. The Department of Transportation ("DOT") and the National Highway Traffic Safety Administration ("NHTSA") completed a comprehensive report that revealed the following shocking statistics about distracted teen driving in 2018:
237 distracted teen drivers (ages 15-19) were involved in fatal car crashes
Of the 3,070 teen drivers involved in fatal car accidents, 237 of them (or 8%) were distracted when the collision occurred.
Of the 2,688 drivers (all ages) who were involved in fatal car crashes, 9% of them were teenagers.
202 teenagers were killed in distraction-affected car accidents.
These figures are quite disturbing, but there are things you can do to help keep your teenager safe. In this article, we discuss teen distracted driving and provide tips to encourage your teenagers to put their phones away while they drive.
Facts About Teenager Motor Vehicle Accidents
Motor vehicle crashes are the leading cause of death among 13-19-year-olds according to the CDC. Additionally, the first year a teenager receives their license is the most dangerous. In order to help curb this deadly trend, Toyota created a website, Teen Drive365, which offers facts, tips, and tests on teenage driving. In addition, Toyota is hosting interactive driving simulations and safe driving courses around the country. To help promote communication between parents and their teens, Toyota has also provided a Mutual Driving Agreement in which teen drivers agree to follow various rules of the road while parents agree to be patient, supportive, and good role models for their teenage drivers.
What Factors Influence a Teen Driver's Ability?
It is extremely important for parents to be aware of their own driving habits around their children. A recent study demonstrates that children, starting the first time they are in a car, observe how their parents drive, and then mimic that behavior when they become licensed drivers. As a result, parents must encourage good habits, such as wearing a seatbelt and avoid bad habits, such as driving distracted. In particular, teens are three times more likely to eat or drink while driving if their parents do so. In addition, parents tend to use their cellphones while driving more often than their teenage drivers.
What is the Most Common Cause of Motor Vehicle Accidents Involving Teens?
In addition to parental influence, other risk factors such as gender the number of passengers, and time of day play a major role in teen motor vehicle accidents:
Males are 2x more likely to be killed in a car accident.
The likelihood of an accident increases with each additional passenger.
Most accidents occur between 9 pm-midnight and midnight – 3 am.
At least a third of fatal accidents involved drivers who were under the influence of alcohol.
At least a third of males killed in an accident were speeding.
Teens are more likely than older drivers to underestimate dangerous conditions.
The first step to safer driving is to recognize your own driving habits. It should be no surprise that children are looking to their parents for guidance in driving. Being a good role model and educating teenagers on safe driving are easy steps parents can take to help save lives.
Graduated Driver Licensing Programs Help to Keep Teen Drivers Safe
In recent years, the issue of car accidents among teen drivers is gaining more and more attention, with new laws and programs being developed to try and increase the safety of young adults behind the wheel.
It has been widely reported that automobile accidents are the leading cause of death for teenagers in the US. The Insurance Institute for Highway Safety, for instance, reports that "the crash rate for drivers 16 to 19 years old is four times as high as that of drivers 20 and older."
Needless to say, we need to make sure our kids are well-trained and responsible when we hand them the car keys. This is why many states are introducing laws that promise to combat distracted driving, especially text messaging.
But the fight against distracted driving doesn't end with increased awareness.
On March 15, USA Today ran a special four-page pullout section titled "Making Teen Driving Safer." The stellar reporting in the section covered everything from distracted driving to the need for intensified driving lessons, or "graduated driver licensing." The intent of graduated driver licensing is simple: Make teens spend more time driving before awarding them a license.
What are Graduated Driver Licensing Programs?
All over the country, graduated driver licensing programs are sprouting up, insisting that more time behind the wheel will improve a teenager's driving abilities. It harkens to Malcolm Gladwell's "10,000-hour" theory, from the bestseller Outliers, which suggests that if a person spends a considerable amount of time performing an act–no matter what the act might be–that person can become an expert. In short, practice makes perfect. Of course, graduated driver licensing programs don't require teens to log 10,000 hours to earn a license, but they do require a considerable amount of time.
CEO of the AAA Foundation for Traffic Safety, Peter Kissinger, has called graduated driver licensing programs "perhaps the most significant [driving] intervention we've applied in this country."
Though the tenets of graduated driver licensing (GDL) programs are different from state to state, the general principles remain. Here's the basic idea:
The minimum age for a learner's permit is 16, with a six-month period before the driver can apply for a provisional license.
Heavy parental supervision is encouraged. GDL stresses the importance for parents to teach their kids the ins and outs of driving, and to be present with them while they learn to handle a vehicle.
Teens must log between 50-100 hours of supervised driving time before pursuing their provisional license.
The minimum age for a provisional license is 17 years old.
There is a limit to how many passengers a teen with a provisional license may have in his or her car.
There are numerous restrictions on nighttime driving, including a curfew.
The minimum age for an unrestricted license is 18 years old.
In addition to these new licensing programs, many schools and organizations are employing realistic videos and public service announcements to deter teens from texting while driving and engaging in other distracting activities while driving. And in fact, the Carpey Law website has previously posted a link to one of the more effective public service videos regarding the dangers of texting while driving. The video, which is graphic, depicts an accident caused by a girl who was sending a text message while chauffeuring her friends around. Check out the video on Youtube, or see our article on the Carpey Law website.
Our law firm's lead attorney, Stuart A. Carpey, speaks out against distracted driving whenever he can. He speaks on the issue free-of-charge, offering the insight of a lawyer who has seen the aftermath of an accident first-hand, countless times. If you know of any schools, organizations, or groups that would benefit from a presentation on the dangers of distracted driving, contact Mr. Carpey by email at scarpey@carpeylaw.com. He would love to hear from you!
For more information on laws and accidents involving distracted driving, check out the many articles in our website's personal injury law articles section. Or type "distracted driving" into the search field in the left column of this page.
Safest Cars for Teenage Drivers
So, the time has come for your teenager to get behind the wheel, pull out of the driveway, and head out on the open road. While the thought of one's child braving the highways and byways of the world can be a scary one, it's something that is going to happen whether you are ready for it or not. Now that your teen is ready to hit the streets, it's also time for you to consider the safest cars for teenagers.
Factors to Consider When Purchasing a Car for Teenage Drivers
There are many factors that are going to go into buying a car, especially when it comes to keeping your teenager safe behind the wheel. Chief among your concerns should be vehicle safety. When considering car safety, start by checking out the crash test scores for all the vehicles you are considering buying. Start with NHTSA and IIHS, since they conduct independent crash tests. NHTSA gives the safest models a five-star rating and if you check out IIHS's Top Safety Picks of the year, you'll have a great idea of what vehicles have solid reputations.
Be wary of the smallest compact and subcompact vehicles. They don't do as well as a larger vehicle when it comes to protection during a crash. Typically, one of the safest cars for teenagers is midsize sedans, since they have a great balance of safety and maneuverability. In a change from previous years, the IIHS now recommends buying an SUV for teen drivers, especially ones that feature electronic stability control.
The Benefits of Purchasing a New Car for Teen Drivers
What teen doesn't want to pull up to their friend's house or to school behind the wheel of a brand-new car? Are there benefits of putting your teenager behind the wheel of a new car vs. a used one? Well, typically new vehicles have the latest in safety features that come as standard equipment. Older vehicles may be lacking in that area. Federal law actually requires that all new cars, trucks, and SUVs come standard with features like front and side airbags, and electronic stability control. New vehicles also have the latest and most advanced crash-avoidance technologies included. This can be incredibly beneficial to your teen driver and their safety on the roads.
How to Safely Shop for a Used Car
Perhaps a new car isn't in your budget for your teenage driver. Or, maybe you'd rather not entrust a brand-new car in the hands of your teen. Prior to purchasing a pre-owned vehicle, it's imperative to do your research and make a highly educated decision.
Prioritize finding a vehicle that has electronic stability control. Most newer-model used cars will have this feature and it should top your list of desirable features. What else should you look for when it comes to a used vehicle? Airbags, antilock brake systems (ABS), automatic transmission, and even daytime running lamps. Why choose automatic transmission over a manual? According to a report on Edmunds.com, "Automatic transmissions are easier to drive and allow the novice driver to focus on steering, throttle control, and braking," says AAA's Dave Cavano, manager for the Automobile Club of Southern California's car-buying service.
And ABS makes braking—especially in wet or slick conditions—easier for the driver since it keeps the brakes from locking. These are just a few of the qualities of the safest used cars for teenagers.
Vehicle Safety Ratings from IIHS
Knowing if and where your contending vehicle purchases are ranked by the IIHS can be of a lot of help when making a game-time decision. Here we'll go over some of the ratings for a selection of vehicles in different categories. All ratings have been aggregated from the Insurance Institute of Highway Safety.
Self-Stopping Vehicles: Automated Safety
There is a new technology that is starting to gain a lot of traction: self-stopping vehicles. Autonomous braking technology is now a required standard for vehicles in Europe, and that could soon be coming to the US. Volvo first introduced the technology in its 2008 XC60 SUV. How exactly does the technology work, though? According to this article in Thesis Magazine, "manufacturers mount cameras, radars, or lasers onto the front of cars that can act as a second pair of eyes. If the equipment detects that the driver is about to be involved in a collision and isn't reacting, the car automatically applies the brakes."
This system can typically prevent a crash at less than 20 miles per hour, while also slowing a vehicle down enough at higher speeds that it can reduce the impact of a crash.
Electronic Stability Control
Electronic Stability Control (ESC) has been called the safest invention on cars since the seatbelt, and it helps to keep the car on the roadway in an emergency driving situation. This is great for new drivers. More and more cars are being manufactured with ECS as a standard option.
If your teenager is obtaining a PA driver's license and/or has purchased a vehicle, be sure to download this ebook on "Purchasing Auto Insurance in Pennsylvania" to learn how to effectively shop for comprehensive auto coverage at the lowest cost.
Teaching Your Teen Safe Driving Habits
Car crashes are the most common cause of death for teenagers, and distracted driving is the most common cause of accidents. 2,841 people were killed in 2018 alone from distracted driving, according to a study by the National Highway Traffic Safety Administration. 2,121 of those involved a teen driver. However, these distracted driving-related accidents are avoidable.
Teaching Your Teen Safe Driving Habits
If you have a young driver in your family, have a conversation with your teen driver. Talk to them about their responsibility as a driver, both to themselves, passengers they may have in the car, and to other drivers on the road.
Here are a few key questions regarding safe driving your teen driver can start asking himself or herself as they observe their own driving habits:
Do I always have enough space to stop without getting too close to the car in front of me?
Am I following all the road signs?
Do I know the speed limit and am I driving the speed limit?
Am I paying attention to the road in front of me?
Am I distracted while I'm driving, and by what?
What Are The Three Types of Distractions While Driving?
There are actually three types of distractions while driving:
Manual Distractions: For example, taking one hand off the wheel to change the music on your phone, to check the GPS instructions, even to reach for your cup of coffee.
Visual Distractions: Including not looking at the road (for example looking at your phone).
Cognitive Distractions: This is where you are taking your mind off of your driving responsibilities. Sometimes it is the easiest form of distracted driving.
The bottom line is that it is easy to find yourself distracted while behind the wheel. We all know that.
How Do Cell Phones Affect Driving?
Using your phone involves all three forms of distraction listed above. In fact, a recent study by the University of Utah showed that cell phone users are over 5 times more likely to get into an accident than drivers not using phones.
Most newer phones now include a setting called Do Not Disturb While Driving. It sends all calls to voicemail. All alerts are put on silent as well. For instance, most iPhones can be set as follows:
To Set Up:
Go to Settings
Go to Control Center
Add "Do Not Disturb While Driving"
Before Driving, Pull Down from the Top of Your Screen to Reveal Control Center
Touch the Car symbol to Turn on Do Not Disturb While Driving"
What Are The Restrictions Of A Junior License In PA?
There is no shortage of opportunities for your new driver to practice safe driving before being given the keys. For instance, in Pennsylvania teens need 65 hours of adult-supervised driving, including at least ten hours of nighttime driving and five hours of bad weather driving. Most insurance companies give discounts on insurance premiums for of completion of driving courses.
In addition, more passengers mean more distractions. A front-seat passenger can be great for navigating and being in control of the music. However, passengers can easily create chaos. Tell your teen to be conscious of this every time they get behind the wheel.
Is There An App To Disable A Teen's Phone While Driving?
DriveSmart and Canary are two apps that can limit distractions from cell phone use and also enhance functions like Apple's driving mode may miss. Canary can also be set up to alert parents of their teen's actual driving practice. They can be easily downloaded from your App store. These are two examples of many apps of this type.
Follow Signs for Road Conditions and Detours
In northeastern Pennsylvania, there is an abundance of road work being conducted. More work will also be performed after the winter due to potholes on the road. When this is the case, speed limits and traffic patterns will often change temporarily. Explain to your new driver that it is dangerous to assume that they know for sure what the traffic patterns are. All drivers must be prepared to respond to anything around them, from drivers attempting to change lanes, to road work, to traffic ahead. Tell your the teen driver to be on the lookout for those brake lights ahead. In Pennsylvania, this is called the "assured clear distance" rule.
Monitor Blind Spots
Every vehicle has their own distinct blindspots. Monitor cars on either side and be very careful about changing lanes. This is always important and can prevent serious accidents during snowy and icy conditions. In addition, spend time teaching your new driver how to drive in inclement weather. Unfortunately, or fortunately, becoming a better driver takes time, practice, and experience.
Lead By Example
Teen drivers will in fact follow their parents' example. New drivers whose parents frequently give into distractions are two-to-four times more likely to also drive distracted. Show your teen driver safe methods to drive, even if it means calling yourself out when you make a mistake on the road. Don't check your own phone, fuss with the radio, and monitor your speed. Encourage your teen driver to develop good driving habits, to be aware of the various types of distractions that occur while driving, to pay attention to what distracts us as drivers, and to limit the distractions. As a parent teaching your young driver good habits, you too can put the phone away, and keep it away, every time you get in the car. Whether it is in a purse, a glove box, or a separate part of the car entirely, it will make a difference in what your new driver learns. They are always watching!
Carpey Law has joined the Pledge to Not Drive Distracted and encourages you and your teen driver to also do so. Contact Carpey Law if you have ever been in an accident and want to discuss your legal options.
Sources:
Teen Driver Accidents – Teen Driving Statistics
The Centers for Disease Control and Prevention (CDC) report that teens are four times more likely to be killed in a car accident than more senior drivers. With car accident rates dropping, it appears that our roads are safer. Unfortunately, this is not the case for teen drivers.
Teen Driver Accidents Risk Factors
There are a number of risk factors to consider when discussing the prevalence of teen car accidents in the U.S., including gender, number of passengers, how long the driver has been licensed, and whether or not the driver was distracted at the time of the collision.
Gender. It is reported that teen female drivers are, statistically, safer than teen male drivers, with male teenagers dying in nearly double car accidents than females in 2006.
Passengers. Having more teens in the car can be particularly hazardous to a teen driver because the presence of peers can be distracting. There is for this reason a heightened risk of a crash when a teen driver has his or her peers in the car.
License. New drivers, for obvious reasons, are more susceptible to accidents. They fail to assess dangerous situations the same as a more seasoned driver, and they speed more often.
As discussed previously, to combat some of these safety issues, some states are making it harder for teens to earn unrestricted licenses. Graduated licensing programs, place more requirements on young drivers. These programs demand more supervision while the driver is learning, more hours of practice time, and limits on how many passengers a teen may take on a ride.
The dangers associated with teen driving accidents is still many and varied. It is noted that teenagers are the least likely of all age groups to regularly wear seatbelts. Moreover, distracted driving, as you may know, is a growing force in this country, one that is particularly common among teen drivers.
Distracted Driving and Teen Driving Fatalities
Earlier in this article, we wrote that the car accident is the leading cause of death among teen drivers. To give a bit more depth to this fact, we can tell you that distracted driving is the number cause of car accidents (and car accident fatalities) among teen drivers. And the rates of distracted driving deaths, unfortunately, is not slowing down. Cell phones and other devices are growing in prevalence and popularity, and each new generation takes to these devices with more naturally than the last.
To read more about distracted driving statistics, and the measure we can take to reduce the rates of distracted driving-related deaths, see some of the other articles on the Carpey Law website; articles like:
Teen Driving Statistics
Why is Distracted Driving a Problem Especially for Teen Drivers?
There are several reasons as to why teen drivers struggle so much with distracted driving. First and foremost, mobile technology is extremely accessible to teens, and they are extremely comfortable using technology is many aspects of their lives. Teens also tend to carpool and share rides. As a result, passengers who are not tasked with driving may be inclined to browse the web, post on social media, or initiate phone calls and texting – all of which can cause distractions to the teen who is actually driving. Furthermore, teenage drivers are much less experienced than the average adult when it comes to driving. This means that their ability to comprehend or appreciate the dangers of the road and remain focused is diminished.
It's also important to remember that teenagers are too young to have developed fully, which also contributes to the high percentage of teenagers who engage in distracted driving. A lack of mental development often manifests as "high-risk" behavior, including driving while texting.
What Percent of Teen Driving Fatalities Were Not Wearing Seatbelts?
According to the NHTSA, about 58% of teenage drivers killed in a traffic accident were not wearing their seatbelts at the time of the accident. The Center for Disease Control and Prevention (CDC) estimates that drivers wearing a seatbelt are 45% less likely to be killed in a crash, as well as 50% less likely to be injured. Make sure your teenager understands why they should be wearing a seatbelt and how it could save their life.
What Percentage of Teens have Multi-Text Conversations While Driving?
In a study conducted by the state of New Jersey, it was determined that 20% of teenage drivers admitted to having multiple-text long conversations while driving. This is extremely problematic, given that the same study determined that using a phone while driving makes the driver three times more likely of getting into a car accident. It further found that sending a text diverts a driver's eyes from the road for an average of 4.6 seconds. When on a highway, a driver can travel the entire length of a football field in that time, all while not looking where they are going.
Importantly, the study also concluded that 10% of parents also admitted to having text conversations while driving. Consequently, even though teens are statistically more likely to carry on multi-text conversations, there is evidence that many teens may be modeling their behavior off of their own parents' actions. As a result, it's important to set a good example for your teenager, and keep your phone put away while driving as well.
If your teenager has been in an accident as a result of texting or distracted driving, contact us at Carpey Law for a consultation on your best options.
When we're out on the road, we have a right to drive without fear of others driving while distracted. However, other drivers do not always adhere to those safety standards and cause accidents while driving distracted. Unfortunately, accidents caused by distracted driving can cause serious injuries to both drivers and passengers. At Carpey Law, we have extensive experience helping individuals who have been involved in car accidents caused by distracted driving. If your teenager has been in an accident caused while texting and driving, our firm can help you evaluate your options and determine the best course of action for your circumstances. Give us a call at (610) 834-6030!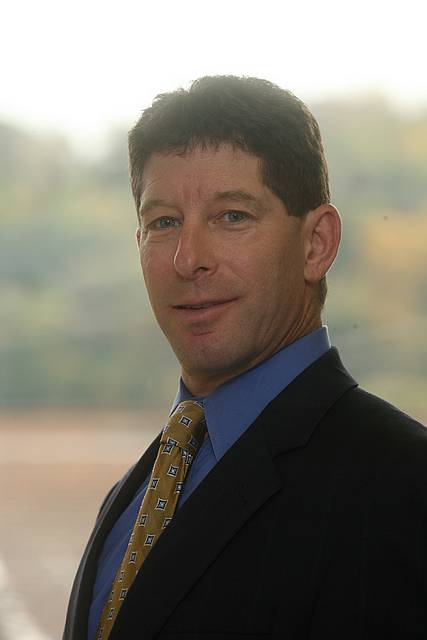 Stuart A. Carpey, who has been practicing as an attorney since 1987, focuses his practice on complex civil litigation which includes representing injured individuals in a vast array of personal injury cases.