Philadelphia Slip and Fall Lawyer
Injured in a Slip and Fall Accident?
Pennsylvania premises liability law states that owners and property managers of public places including shops, restaurants, grocery stores, and sidewalks in residential areas must keep the premises of their property free of hazards and are responsible for the safety of all people visiting their property. Therefore, if the conditions on someone else's property are responsible for causing you injury in a slip and fall accident, a slip and fall lawyer can help you figure out the full extent of the damages you are owed and go about obtaining compensation.
When a person gets injured as a result of negligence from property management, they can be faced with medical expenses, loss of income, and pain and suffering. An experienced slip and fall attorney can help to ensure that you are repaid in full for your damages, both physical and emotional. Stuart Carpey is an experienced premises liability slip and fall lawyer in Philadelphia who can help you in the event of an accident.
What is Considered a Slip and Fall Accident?
"Slip and fall" and "fall down" accidents are terms used for a personal injury case in which the victim is injured from slipping or tripping and/or falling on someone else's property, whether that's a government, private or commercial property. Slip and fall cases usually fall under the broader category of "premises liability" claims.
Common Premises Liability Claims
Premises liability refers to the liability of a property owner whose premises, due to some inefficiency, caused injury to someone. For instance:
Slip and fall accidents on slippery or wet surfaces
Fall down due to broken railing on a staircase
Fall down on an uneven or broken sidewalk
Injury as a result of elevator failure
Injury as a result of escalator failure
Fall down over exposed tree roots
Slip and fall on Icy or snowy sidewalks
What to Do After a Slip and Fall Accident?
If you or a loved one has been injured in a slip and fall accident, the steps you take immediately after the accident occurred are crucial in order to establish the best possible legal case. Before you contact a slip and fall attorney in Philadelphia to handle your case, here's what you should do following a slip and fall accident:
Seek immediate medical treatment
Report the incident to a manager, owner or landlord- ask them to create a written report and request a copy before you leave
Document everything and take pictures of where the incident occurred (if you are unable, ask a family member to help you with this)
Place the shoes and clothing you were wearing in a safe storage space as they may be needed as evidence during your case
Decline to give any statements
Consult with a slip and fall attorney
How Pennsylvania Premises Liability Cases are Handled
Winning a premises liability claim in Pennsylvania can be a complex process. The mere presence of a defective condition on the property does not mean you will absolutely win a liability case. Pennsylvania is a comparative negligence state, meaning that it acknowledges all of the parties' responsibility for the accident including the injured plaintiff. There are certain factors to consider in a premises liability situation, some of which a slip and fall attorney in Philadelphia, Pennsylvania will have to investigate, which include:
What was the circumstance which led the visitor to enter the property?
What is the use of the property where the accident took place? (home, business, other?)
Was it foreseeable that an injury would occur on this aspect of the property?
Were the property owner's efforts to repair this aspect of the property reasonable? Did the owner try at all to repair or warn of the danger?
The property owner has a duty to keep his property safe and to notify you of any defects on the property, but you also have a duty to be careful and to remain aware of your surroundings.
Slip and Fall – Frequently Asked Questions
What If I fall on someone else's property, can I sue?
Just because you fell on someone's property and got hurt does not mean that you have a legal case and can sue. On the contrary, in order for me to prove that you have a case as a result of a fall, I have to prove:
That the property owner knew of the dangerous condition,
That the property owner had sufficient time to repair the dangerous condition and didn't do anything about it.
That, as a result of the defect caused by the property owner, you the accident victim fell and got hurt.
Without that, there is no case whatsoever.
What does "notice" mean in my slip-and-fall injury case?
Establishing notice indicates that the property owner was aware that there was a defect on the property but neglected to correct it. It is a crucial element in a personal injury case as it can prove negligence. Notice can either be constructive or actual. Constructive notice means that the property owner knew of the problem or at least should have known of the problem had the owner bothered to properly inspect their premises. Actual notice means that they were aware of the problem but chose not to do anything about it. Of course, as in any negligence case, proving notice is only part of the battle. You still have to prove that the injuries you sustained were caused by the fall on the defendant's property. Any prior injuries will be closely scrutinized by the insurance company and their slip and fall attorneys. Although prior injuries can sometimes hurt your ability to be fully compensated, they can at times help your case. There is an old adage in the law that says " the defendant takes the plaintiff as he finds him."
When do I know if I have a case for a slip and fall accident?
Slip and fall accident cases can arise in an instant, and can often result in a serious injury to the victim. A property owner has a duty to maintain the property in a manner that is safe for visitors. A breach of this duty that causes injury can result in liability. If you have been injured by the negligence of a property owner, the best thing to do is to seek medical attention and consult an experienced slip and fall attorney.
What are the most common types of slip and fall scenarios?
A slip and fall accident can occur any place that is negligently maintained. However, many times these types of accidents occur on:
Slippery sidewalks, parking lots, and other surface areas involving snow and ice
Unmaintained parking lots
Stairwells with poor lighting or faulty handrails
Surfaces where there is a slippery material
Surfaces made of material that is slippery by its very nature
Torn or concealed carpeting or other poorly maintained flooring
Why Hire Stuart. A. Carpey to be Your Slip and Fall Accident Lawyer?
In the event of a fall down accident, it is important to have experienced and dedicated slip and fall attorney on your side. Stuart Carpey has helped countless others gain compensation for their damages in personal injury cases.
He can help you prove that the injury was the result of someone else's negligence.
He can guard you from attempts by the other party or the insurance company to try to convince you to settle for less than you deserve.
He can help you obtain full financial compensation for all of your medical expenses.
He will stick with your case the entire way to make sure that each detail is handled with care and expertise.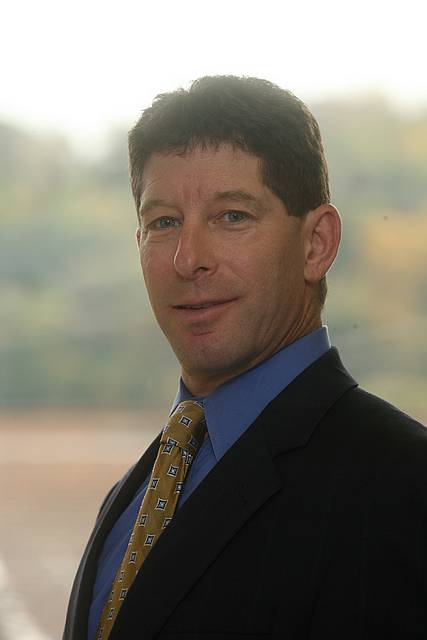 Request Free Books Written by Attorney Stuart A. Carpey
It was a very interesting and enlightening experience working with Carpey Law and the staff . Thank you very much for your work.