Motorcycle Accident Attorney Philadelphia
According to The Pennsylvania Department of Motor Vehicles, there were more than 3,413 police-reported accidents involving motorcycles in 2015. Of these motorcycle accidents, 176 results in fatal injuries for the motorcyclist or the passenger of the motorcycle. When a motorcyclist is involved in any type of accident, the injuries are usually more serious than if involved in a crash while driving or occupying other types of vehicles, even if safety gear is worn. Serious injuries can include broken bones and other fractures, internal hemorrhaging, spinal cord injuries, and brain injuries. These types of injuries can affect a motorcycle rider for the rest of his or her life. If you are injured in a motorcycle accident in Philadelphia , contact Carpey Law- A Philadelphia Motorcycle Accident Attorney and get a free consultation to make sure that you get the full compensation you deserve.
Hire an Experienced, Compassionate Philadelphia Motorcycle Accident Attorney
Medical bills, rehabilitation therapy, and lost wages are all very costly. A Philadelphia Motorcycle Accident Attorney with experience and dedication can help victims quickly and thoroughly regain their quality of life. Here are some of the reasons you need Stuart Carpey to help you handle your Motorcycle Accident case in Philadelphia :
He can help you prove that you are not at fault for your damages
He can protect you from any attempts by the other party to persuade you to settle for less than you deserve
He can ensure that you are compensated for all medical expenses, lost wages, and personal damages
He can see your case through from beginning to end and ensure that it is properly handled and addressed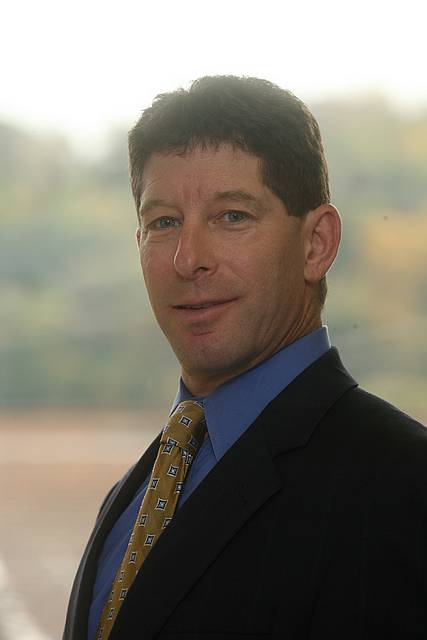 Stuart A. Carpey is an experienced motorcycle accident lawyer in Philadelphia, PA committed to protecting injured motorcyclists' legal rights and providing quality legal services to motorcyclists and their families.
What Clients Say About Carpey Law
Mr. Carpey is a consummate professional. Very capable and inspired my confidence. I am delighted with the outcome of my case, thanks to your efforts.

– Michael Schwartz
"Beautiful Company, I Recommend Them to Anyone!"
Factors That Determine a Motorcycle Accident Case
To determine if your motorcycle accident case in Philadelphia, PA is worth pursuing, the following factors are important to consider:
How did the motorcycle accident occur?
Who else was involved in the accident?
What were the road conditions?
Was weather a factor in the accident?
Timeline of a Motorcycle Accident Case
In general, filing a personal injury claim can be unsettling, particularly when you or a family member has been injured in a motorcycle accident in Philadelphia, PA. Injuries from motorcycle accidents can result in time off work, medical bills, and pain and suffering. Learning about the claim process can help you deal with the anxiety in filing a personal injury case. Stuart A. Carpey is an experienced Philadelphia motorcycle accident attorney who can ease your anxieties, let you know what you can expect, and make the overall claim process smoother.
Note: Not every step will be applicable in every case.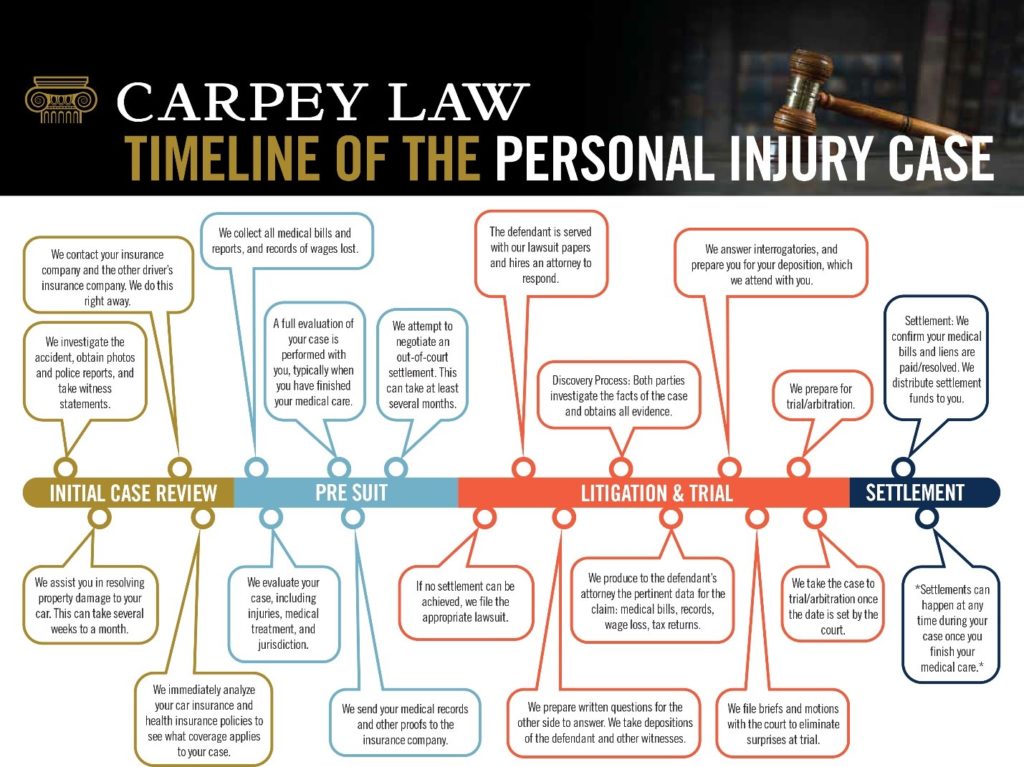 How Does My Motorcycle Insurance Affect My Personal Injury Claim?
In Pennsylvania, no motorcycle rider can be subject to the limited tort threshold. This means that if you are injured while riding your motorcycle, no restriction is placed on your ability to bring a claim for money damages that you can receive for pain and suffering. You will nonetheless be restricted in the amount you can claim depending on the insurance coverage the at-fault defendant carried on his or her insurance policy, and whether you purchased uninsured and underinsured motorist coverage in sufficient amounts on your own policy to protect yourself.
Uninsured motorist (UM) coverage and underinsured motorist (UIM) coverage protects the rider in the event that they are injured by a person who doesn't have enough – or any – insurance to cover the claim. Riders should always add medical expense coverage to their motorcycle policies as well.
Motorcycle insurance can be confusing. At Carpey Law Firm, our motorcycle accident lawyers will gladly review your auto or motorcycle insurance policy at no cost to you. Contact us today!
Are Motorcycle Helmets Mandatory in Pennsylvania?
Stuart Carpey's Success As a Motorcycle Accident Attorney in Philadelphia, PA
Recent cases handled by Carpey Law Firm include cases involving two motorcyclists who were involved in an accident with motor vehicles. Both bikers needed major surgery, which involved long hospitalizations and immense medical bills. The person who caused the accident ran a stop sign.
In another case, we represented a motorcyclist who was sideswiped by a motor vehicle on the highway. The motorist fled the scene, but luckily the client carried a sufficient amount of UIM coverage on his motorcycle insurance policy. Although the client needed surgery, his insurance coverage was such that he had a case to pursue and was able through the help of Carpey Law Firm to obtain more than sufficient compensation for his injuries.
Supporting the Local Biker Community for Nearly 30 Years
If you needed another reason to hire Stuart Carpey as your motorcycle accident lawyer in Philadelphia, pa to handle your motorcycle accident case, then here it is: Stuart Carpey has proudly and actively supported the local biker community for almost 30 years now! Check out some of his recent involvement in the biker community below!
Need Help With Your Motorcycle Accident Case?
If you think you may have a case, don't hesitate to get in touch. These links might be of interest to you in determining whether or not to take legal action:
Call toll free at 1-610-834-6030 to set up a free consultation with Stuart A. Carpey, a nationally known motorcycle accident attorney in Philadelphia. You can also visit our office locations listed below. Also, consider requesting free copies of Stuart A. Carpey's books Purchasing Auto Insurance in Pennsylvania and the 10 Biggest Mistakes that Can Wreck Your Accident Case. Read more about Motorcycle Safety.