Slip and fall accidents can be disorienting and cause serious injuries. If you have a slip and fall accident, here is what you should know.
What should you do immediately after a Slip and Fall Accident?
There are several things you should do immediately following a slip and fall accident.
Check yourself for serious injuries. If you are injured, seek medical treatment immediately.
If you are at a store, report the fall to an employee as soon as possible. Get the person's name and other information to whom you reported the accident. This may become important later in your case.
Determine what caused your fall. Was there something spilled or leaking on the floor? Did you step on sometimes unstable? Was weather a factor? Once you determine the cause of your fall, document it by taking pictures if you can.
Get the contact information of any witnesses who saw your fall.
Contact an attorney sooner rather than later to determine if you have a legal claim.
What are the most common Slip and Fall Injuries and their Symptoms?
Individuals can sustain a wide range of injuries from a slip and fall. The most common include:
Knee or hip injuries (symptoms pain, bruising, or swelling)
Sprained or dislocated joints (symptoms include pain, swelling, inability to bear weight)
Broken bones (symptoms include severe pain, swelling, bruising, misshapen body parts)
Head injuries (symptoms include headache, dizziness, nausea, disorientation)
Back injuries (symptoms include pain, inability to move freely, inability to bear weight)
Herniated discs.
If you have any of these symptoms or suspect that you may have sustained one of these injuries, seek medical attention immediately.
How long do you have to go to the Doctor after a Slip and Fall?
If you are hurt in a slip and fall accident, you should go to the doctor and seek medical attention as soon as possible. This way a doctor can evaluate you and make sure that any potentially unnoticed injuries are properly treated.
Do not delay seeking medical treatment. This is essential to protecting your health and to make sure that your injuries can begin healing under the appropriate medical care sooner rather than later. Having a timely medical diagnosis for your injury will also assist you greatly in ensuring that you receive fair compensation for any injury that you have received. Delaying medical care can actually aid the negligent party in their defense because they may question the severity of your injuries.
How long do Slip and Fall Settlements Take
The timeline for slip and fall cases to settle varies from case to case. The more complicated the set of facts in our case, and the more severe the injury is may mean it could take several years to reach a settlement or to go to trial in your case. This is partly because your attorney and any attorneys or insurance companies involved will need to evaluate your injury, treatment, medical records, and other information relating to how the fall occurred. This can be frustrating, but it is important to be patient throughout the case so that your attorney can maximize the settlement potential of your case, or best present the fact of your case to the jury.
What are the Possible Steps in a Slip and Fall Case?
Before filing a lawsuit, the personal injury lawyer has a lot of upfront work including (but in no way limited to): initially intaking the information from the injured party, conducting an investigation, collecting medical records, getting expert reports, sending our findings to the other side, and negotiating with them.
Then he or she files the suit if a settlement cannot be reached (by preparing and filing the complaint), has the suit served by the sheriff, serves discovery, answers discovery, schedules and takes depositions, prepares for trial, tries the case to verdict, handles appeals… and this is just the shortlist. Here is a simplified timeline.
Step 1: Filing the Complaint: Your lawyer will first make sure you have all the information you need to establish grounds for recovery, then file the complaint with the appropriate court. At this point, your lawyer will also formally serve the negligent party with the claim paperwork. This may take a month or more.
Step 2: Answer to the Complaint: The negligent party has 20 days to reply to the complaint by filing their answer to the court and sending a copy to you.
Step 3: Send a Demand Letter to the Negligent Party: This lays out your demands in order to settle the case. At this point, the other party may begin negotiations.
Step 4: Pretrial Discovery and Case Preparation: At this point, your lawyer will work with your physician, experts, and conduct depositions to build the evidence to prove negligence in your case.
Step 5: Settlement Talks and Pretrial Motions: During this period, your attorney may negotiate on your behalf with the other side's lawyers and may ask the court to rule on preliminary matters. Most cases resolve during this stage.
Step 5.5 (if necessary): Trial
Step 6: Collecting: If you win your slip and fall case, the negligent party has 10 days to pay the judgment or appeal to a higher court.
What to do if you Slip and Fall in a Store or Other Commercial Establishment
In addition to the tips listed above, there are a few other things you should do if you are in a slip and fall accident in a retail store for instance. Many commercial establishments have a procedure in place whereby you can complete an accident report form. It is important to fill out one of these forms if you can while still in the store. . Additionally, many commercial establishments have CCTV cameras or security cameras throughout their premises. You want to have your attorney instruct the store to preserve all video footage from the day of your fall. This is another reason to hire an attorney early in your case. Try to limit your communications with store employees other than communicating that you need medical attention and that you want to file a report.
How long do you have to Report a Slip and Fall?
There is no law that limits the amount of time you have to report a slip and fall (although, you only have two years from the date of the accident to file a lawsuit in Pennsylvania). However, the longer you wait to report a fall, the less credible your claim will be. As a result, you should report a slip and fall as soon as the accident occurs. Even if you are too injured to fill out an accident report, you should still make sure that a store manager or employee has taken note of your fall and has a record of the incident before you leave to seek medical treatment.
How can Carpey Law help if you think you have a Slip and Fall Case?
At Carpey Law, we have experience helping individuals who have sustained injuries in slip and fall accidents. We can evaluate your claim and help you gain the fair compensation you deserve, and let you focus on healing. Contact our office today to discuss your slip and fall case.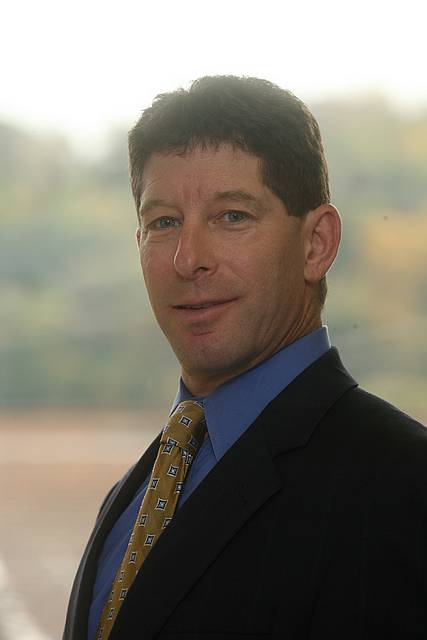 Stuart A. Carpey, who has been practicing as an attorney since 1987, focuses his practice on complex civil litigation which includes representing injured individuals in a vast array of personal injury cases.