The steps in a personal injury case can be numerous and every personal injury case starts with an incident and an injury. After you've received medical treatment, the next step is to consult a personal injury attorney and discuss your case.
If you have a viable case, the attorney will file a complaint and the lawsuit will be officially underway. The parties will then exchange documents, take depositions, and interview witnesses. Once discovery is concluded, the parties may engage in informal settlement negotiations or mediation to try and resolve the case. If those efforts fail, the case will go to trial. We have previously written on this topic in a post where we outline the timeline for a personal injury case here.
Have a Case? Consult a Personal Injury Attorney
What Are the First Steps for a Personal Injury Case?
Generally, your first steps in a personal injury case are going to involve reviewing your case with a lawyer who will investigate the accident, get witness and police reports, review your insurance coverage and contact your and the other party's insurance provider.
When Do I Consult an Attorney for Personal Injury?
If you decide that you want to hire an attorney for a personal injury claim, it is helpful to get your ducks in a row first before engaging with an attorney. For example, if you present a claim to an attorney you should be ready to show that attorney evidence or documentation to back up your claim.
Therefore, it is best to review your case with an attorney. It is also important to remember that in Pennsylvania there is a statute of limitations for your case, and the sooner you consult an attorney about your case, the easier it will be to collect evidence and get statements from witnesses to support your case.
How to Investigate a Personal Injury Claim?
A personal injury attorney will investigate the facts pertinent to your case from the moment you hire that attorney until the case settles or goes to trial. In short, by investigating all aspects of the case and preparing documentation that supports your case, your attorney will be more likely to secure a top dollar settlement. This includes collecting all relevant records from your medical providers or treating physicians, investigating claims of lost or future lost wages, and any repair bills associated with the accident.
It also includes identifying any individuals who witnessed the incident or accident and interviewing them to determine whether their recollection of the events corroborates your version. It may also include investigating the individual who caused the accident and injury to determine if they did anything (such as post something on social media) that would establish fault.
Get Help Investigating Your Personal Injury Claims
What Is the Procedure for Filing a Personal Injury Case?
A personal injury case is "officially" started once a personal injury complaint is filed with a court. A complaint is a short yet detailed document that explains the basis of the lawsuit. It typically lists a series of facts that explain:
How the accident occurred
The parties involved in the accident
The injuries sustained in the accident
The amount of damages, or compensation, that you'll seek
A personal injury attorney can draft a complaint so that it complies with all the local court rules and ensures that it is properly filed with the court and served to the other party.
How to Organize Files for Discovery for a Personal Injury Case
Discovery includes collecting all documents or facts that are relevant to the lawsuit, including photos, police reports, medical records, transcripts, witness interviews, evidence of lost wages or lost future wages, and other facts pertinent to the case. Collecting this documentation is an important step in a personal injury case.
Do Most Personal Injury Cases Settle at Mediation?
Mediation is an excellent opportunity for the parties to sit down together with a third party and discuss the value of the case. In some cases, resolution is possible after a deposition is taken.
Will My Personal Injury Case Go to Trial?
Trial should be considered the last step in a personal injury case, and most cases resolve before going to trial. It really only happens if the parties are completely unable to come to an agreement about settlement for the case.
How Much Time Do I Have to Appeal a Personal Injury Case in PA?
Most appeals under the Pennsylvania Rules of Civil Procedure must be filed within 30 days of the verdict. However, the Rules also contain an "appeal trap." Pursuant to Pa. R.C.P. No. 227.1 post trial relief is mandatory, and therefore , in other words, a motion for new trial or a motion for judgment notwithstanding the verdict must be filed before any appeal can be considered. The Pennsylvania Rules are somewhat unique in this regard compared to other States and jurisdictions. Therefore, the filing of such a motion is required in most instances in order to preserve issues for appeal. For the uninformed or unwary practitioner, not following the rules can end the client's case, and thus there would be no right to appeal. Keep in mind that an appeal still must be filed regardless of the request for post trial relief.
Speak to a Personal Injury Attorney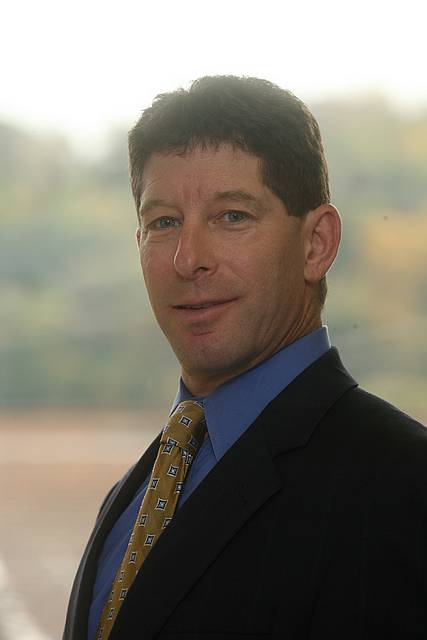 Stuart A. Carpey, who has been practicing as an attorney since 1987, focuses his practice on complex civil litigation which includes representing injured individuals in a vast array of personal injury cases.