Third-party litigation funding is a relatively new trend. Nevertheless, it is being utilized more often by litigants on both sides of any particular case for personal injury litigants who can't wait out the opposing insurance company for a case to resolve. Fortune 500 companies, major universities, and businesses of all sizes have utilized litigation funding. (LexShares.)
What is Litigation Funding?
Litigation funding involves third parties (for instance, hedge funds or other financial investors) providing financing, (i.e.: a loan) to one or more parties to a lawsuit.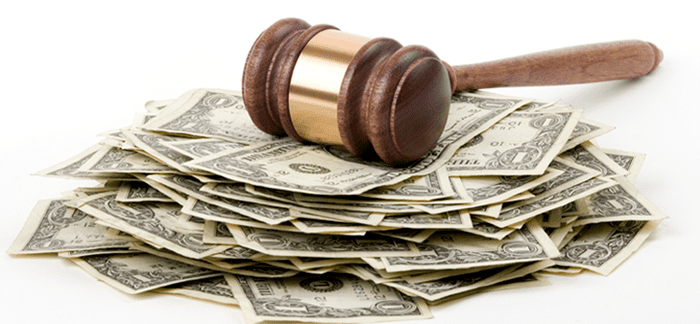 Ultimately, if the case is won in court or settled then the investor is repaid the amount invested plus interest. Consequently, third-party investors weigh the likelihood a case will succeed and then decide whether or not to share in the risk.
In a well-known case from 2016, Gawker Media Group filed for bankruptcy protection to avoid or delay paying former professional wrestler, Hulk Hogan, for a $140 million case that Hogan won for invasion of privacy. The interesting part of the story, however, is that Hogan's litigation against Gawker was entirely financed by Silicon Valley billionaire and investor, Peter Theil. This means that Peter Theil would be owed a portion of Hogan's $140 million jury verdict even though Theil had nothing to do with the actual case and was not a party to the lawsuit. Theil just saw it as a good investment, albeit a risky one.
How Does Litigation Funding Work in Personal Injury Cases?
In personal injury cases, plaintiffs can borrow money from a lender, with the personal injury case being the only collateral for the loan. Litigation finance unlocks the value of legal claims by providing capital to plaintiffs before their cases are resolved. This type of financing has existed for more than twenty years and is increasingly becoming a mainstream funding solution that can help equalize access to the legal system.
Pros and Cons of Litigation Funding
There are pros and cons to litigation funding and no shortage of arguments on both sides of the issue as to whether this type of arrangement is good or bad for society. Litigation can be costly. For those that cannot afford quality legal representation without their cases being financed in some way, litigation funding can even the playing field and can give accident and injury victims a better chance to recover damages, as well as provide a means to ride out the storm of medical bills and lost wages due to an accident.
For example, a plaintiff in a personal injury case might seek private funding to pay for ongoing medical costs or other household expenses due to injuries that disable them from working. This sounds very appealing, but injured accident victims must careful to scrutinize the loan offered, and all the terms of the loan. It is not free money. The interest that accumulates on the loan can be quite a lot of money and the interest as well as the principle is taken from the client's share, not from the attorney's fee, at the end of the case.
Litigation funding is utilized with some level of frequency in personal injury cases. Moreover, there is no shortage of lending companies that are well financed and that advertise these services to the general public. Thus, even though litigation funding is utilized by big business to defray the costs of litigation and impose those costs on a third party lender, it is also clear that the wealthy and more connected parts of society are not the only people who avail themselves of litigation funding.
Examples of Litigation Funding in Recent Media Reports
Buford Capital reportedly saw a 35% increase in revenue in 2014 from investing in various corporate lawsuits. Its most famous investment was in a lawsuit in Ecuador against Chevron for oil pollution. That's a big return on their initial investment. An Australian litigation funder, Bentham IMF, recently made $31 million by funding US lawsuits in return for a portion of the verdict proceeds. The cases they invested in were commercial cases worth more than $1,000,000 each, and many of them were high-profile.
Value In Making The Public Aware Potentially Defective Products
The amount spent by some legal advertisers targeting pharmaceutical companies and medical device makers has doubled in the past five years.
Some specialized law firms aggressively market on television in an effort to recruit victims of defective products for class action lawsuits, much to the dismay, for instance, of pharmaceutical companies, who have to defend such lawsuits. For example, since 2014 some law firms, financed by lending companies, aggressively telemarketed to women who had undergone a specific kind of pelvic surgery. The lawyers were targeting Johnson and Johnson for creating a specific type of pelvic mesh that caused problems after some surgeries. Did this generate more litigation? Yes. But many women would not have been aware of the defective pelvic mesh products had not the advertising gone forward.
Overall, litigation funding is fraught with issues and controversies, but it can balance the scales in favor of the individual victim in a lawsuit. It is possible that in the coming years, as more of these types of cases come to light, this means of doing business will become a more accepted part of the legal system.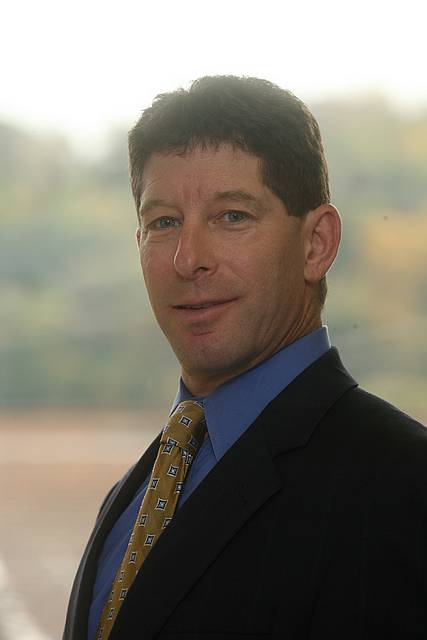 Stuart A. Carpey, who has been practicing as an attorney since 1987, focuses his practice on complex civil litigation which includes representing injured individuals in a vast array of personal injury cases.