Do You Have to Clear Snow Off Your Car?
In the biting cold of winter, it is sometimes tempting to only scrape off the parts of your car that are necessary to drive. While this habit is understandable, it can have a deadly impact on other drivers on the road as sheets of ice sliding off of your car in traffic can potentially cause an accident. And not only can this conduct put you and others at risk, but there are also legal consequences to not fully clearing off your car. For example, New Jersey has enacted a new law making it illegal to drive with any snow or ice on a car.
While other states, including Pennsylvania, have enacted similar laws, New Jersey is the first state to require cars to be totally free of ice and snow. According to New Jersey Division of Highway Traffic Safety Director Pam Fischer, the law is necessary because sheets of frozen muck that become airborne at highway speeds can kill other motorists.  "It's really a move from being reactive to proactive," Fischer said. "You don't have to wait until something bad happens."
In 2006, Pennsylvania enacted a law that allowed police officers to cite motorists for damage and injury caused by ice and snow flying off moving vehicles.  The Pennsylvania statute was adopted after the family of Christine Lambert lobbied for the cause. Lambert was killed on Christmas Day in 2005 when block of ice flew off a truck and smashed through her windshield. Unlike New Jersey, however, the law does not address clearing ice and snow off the roof of the car.
Is It Illegal to Leave Snow on Your Car and What Is the Fine for Not Clearing Snow Off Your Car?
It is illegal to leave snow on your car. In Pennsylvania, Title 75 § 4524, it is illegal to drive with an obstructed view. While you might think clearing off your windshield is enough, the snow that you leave on top of your car can slide down while you're driving and create an obstruction of view.  Also, the snow you leave on your car can slide off your car while you are driving striking the car behind you obstructing their view, and possibly injuring them or damaging their car.
In recent years, the fines for failing to clear the snow off a vehicle before driving it in Pennsylvania have gone up to $2,000. Title 75 § 3720 states that if snow falls loose from your vehicle and strikes another vehicle or a pedestrian causing serious damage or bodily injury, you could be subject to a fine of up to $1,000 per offense.
How Do You Remove Hard Snow from a Car?
Removing snow from your car can be an annoying task, especially when you are rushing to get to work on time. However, it is still important to take your time and properly clean your car of the snow. So plan appropriately, and make sure you have extra time to clear your car before leaving. Using a snow scraper is the best way to remove snow from your vehicle, and can be bought at almost any store during the winter months. If you want an even easier way to clear your car, when you go to buy your ice scraper also buy de-icing spray. Then when clearing off your car, use the deicing spray to erode some of the snowmaking for an easier cleanup. The best method I can recommend clearing off your car is to start on your roof working your way to your headlights and taillights. This way, when you push the snow off the roof of your car it can land on the hood of your car without causing you frustration at having to re-clear the hood of your car.
How Can I Get Snow Off My Car Without a Scraper?
Not having a snow scraper will not be a good enough excuse to get you out of a ticket, or a personal injury suit. If you're in a pinch and do not have a snow scraper there are a number of tricks you can try. One such trick is using a kitchen broom to clear off your car. A broom is long enough that you'll be able to push the snow off the roof of your car, but also has soft bristles that if done correctly will not scrape your windows.
There are methods you can try to preemptively make snow removal faster. Of course, parking your car in a garage or carport is the ideal preventative measure, but is not possible for everyone to do. So, here are a few things that you can try to do to make clearing off your car a little more manageable. Cover your mirrors in plastic bags before snowfall, and then remove them afterwards. Place a make-shift cover over your car, so you can prevent ice from forming. Finally, park your car facing east, so that the morning sun can help melt some of the snow.
In general, all Pennsylvania drivers should take the time to winterize their cars, which extends well beyond clearing snow from cars. For in-depth information on how to keep your car safe for you and other drivers, see the "Avoid an Accident on Snow or Ice" and "Winter Driving Safety" articles, located on this website. Also check out our article on how best to shovel your sidewalks following a snow.
If you've been injured due to snow flying from someone else's car or truck, contact Carpey Law for a free consultation. We've always been on the accident victim's side.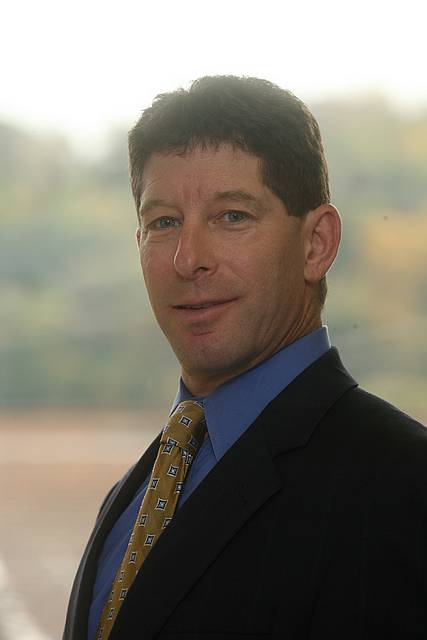 Stuart A. Carpey, who has been practicing as an attorney since 1987, focuses his practice on complex civil litigation which includes representing injured individuals in a vast array of personal injury cases.