The use of helmets for bicyclists has been a hot topic for many over the years. Although bicyclists in the state of Pennsylvania are not required to wear a helmet unless, under the age of 12, most safety experts would argue that anyone riding a bike should be properly equipped and protected. In fact, a 2008 study by the National Highway Traffic Safety Administration says head injuries represent about 70 percent of bicycling fatalities, many of which could be prevented with a helmet. However, many riders are still curious about which states require the use of helmets, and which do not.
Is it Illegal to Ride a Bicycle Without a Helmet?
In 21 of the states in the United States, there are laws in place that require riders of a certain age to wear a bicycle. These laws do not require legal adults (18+) to wear a helmet but depending on the state can force children and teens of varying ages to do so. That means that the other 29 states in the US do not require bicyclists to wear proper helmets, regardless of age. Again, although many of these states (including Pennsylvania) do not require anyone but specifically aged youths from wearing helmets, most if not all state agencies like the Pennsylvania Department of Transportation would recommend using a helmet and other safety equipment when operating a bicycle.
When can you Stop Wearing a Bicycle Helmet in the State of Pennsylvania?
Per Section 3510 of Pennsylvania Bicycle Law: "a person under 12 years of age shall not operate a pedal cycle or ride as a passenger on a pedal cycle unless the person is wearing a pedal cycle helmet".
Are Helmets Mandatory for Motorcycle Riders in Pennsylvania? What States can you Ride a Motorcycle Without a Helmet?
Motorcycle helmet laws, although still not universal across the US, tend to be stricter than their bicycle counterparts. In the District of Columbia and 19 other states, there are laws requiring all riders to wear a helmet when on a motorcycle. In Pennsylvania and 27 other states, the laws are not universal and only require riders to use helmets based on certain conditions. For example, in Pennsylvania riders are required to use helmets unless they are over the age of 21 and have two years of driving experience or have completed a safety course through PennDOT. In only three states (Illinois, Iowa, and New Hampshire) are there no laws concerning the use of helmets with motorcycle use.
How do I Choose the Right Helmet?
Riding a bike without a helmet is extremely risky, and you increase your chances of sustaining a serious head injury if you're in an accident. What many people do not realize, however, if that finding a helmet that fits properly is an important component of helmet safety. Properly sized helmets with not only protect your head but will also reduce your chances of experiencing an injury to your face and decrease your chances of sustaining a traumatic brain injury. An individual at a bike or motorcycle shop can help you try on different helmets to identify one that will fit you correctly. Stay away from helmets that are too tight or too loose on your head and look for one that fits snuggly but comfortably. Ideally, the following tips from the NTSHA (National Highway Traffic Safety Administration) should help you find a proper helmet and wear it correctly:
Your helmet should lay flat on your head, and not rock side to side
The helmet should sit level and low on the forehead (2 finger-widths above your eyebrows)
Side straps should form a "V" shape under your ears
Chin straps should be tightened so that no more than a finger or two can fit between
It is also recommended that you look for CPSC (Consumer Product Safety Commission) approved brands, as they are required to meet safety standards set by the government.
The Benefits of Wearing a Helmet
A lot of bicyclists and motorcycle riders try to justify not using a helmet. Whether it's for aesthetic reasons, a short trip, or believing that no injury could befall them, the facts remain the same; states without all-rider helmet laws saw a fatality rate of 59% for accidents involving motorcyclists compared with only 8% for states that did. Some of the most serious injuries to your head or neck can be prevented or mitigated with the proper helmet. The most common injuries from motorcycle/bicycle accidents include brain trauma, neck and head trauma, facial injuries (including sight loss), and paralysis. Although a helmet is no guarantee of safety, the cost of not wearing one could be astronomically more.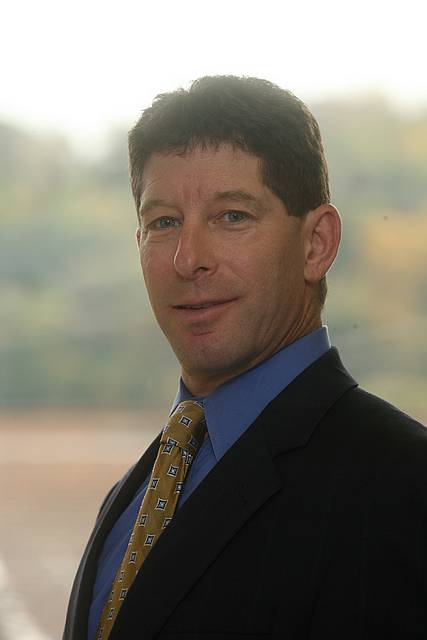 Stuart A. Carpey, who has been practicing as an attorney since 1987, focuses his practice on complex civil litigation which includes representing injured individuals in a vast array of personal injury cases.