As with in every other aspect of our lives, doctors and patients now need to limit their contact with one another to prevent the spread of COVID-19. Anyone who's been to a doctor's office recently has experienced the change in what used to be an expected and "normal" routine. In Pennsylvania, as well as across the country, medical providers are utilizing telemedicine to treat their patients on a regular basis. This article will discuss the common questions our office has received over the past year about telemedicine and how to continue to receive medical care if you've been injured in an accident and your doctor's office is limiting the number of office visits due to Covid.
If I've been in a Car Accident, Should I Get Physical Therapy from a Therapist through their Telemedicine System?
Yes, in terms of personal injury and accident victims, we at Carpey Law encourage our clients to see their doctors and physical therapists both in the office and via telehealth appointments. We have found over the past year that our clients are getting very good advice from their medical providers through electronic means. If you are in pain, get on the phone with your doctor's office and get the help you need.
Will my Conversation with My Doctor be Private and Secure if it's Done by Video?
Yes. Video chat systems have been utilized by medical providers for several years. It's just that during Covid, it's being utilized more. Medical providers still have an obligation to observe the HIPAA laws, and their technology adheres to the privacy requirements that are mandated by HIPAA and other statutes. You can therefore expect secure consultations, either by video visits or through phone consultations.
Will My Medical Bills be Paid if I see a Doctor Through Their Telehealth System?
Yes. At Carpey Law we've seen no delay in auto carriers or health insurance carriers paying for these kinds of "electronic" medical visits. Our clients are getting their bill paid promptly and completely for telemedicine appointments. Moreover, Governor Wolf earlier this year announced a regulation making it easier for medical providers to conduct telemedicine in the Commonwealth. Remote appointments should cost the same amount as in person appointments. This stems from the perspective that the patient is still receiving the same level of care from the doctor as they would if seen in the office.
That Raises Another Question. Will I get the Same Level of Medical Care if the Doctor is not Physically Seeing me in his or her Office Setting?
This is a common concern of all patients, and rightly so. The quality of treatment should remain exactly the same as if you are being seen in the doctor's office. Nevertheless, the "standard of care" is a concern. For example, in the office setting, you doctor will be able to feel, palpate and examine you in a much more personal way than over a computer screen or on the phone. Will your doctor pay as much attention to your ailments if he examines you via video as compared to in the office? That is something that the medical community is going to have to deal with as time goes on. Any time there is a new medical treatment, new device, new type of surgery, or new medical technology, for example, the "standard of care" changes, and medical providers are required to adhere to that change. Therefore, in the event that a doctor suspects a problem based on the video chat appointment, he or she will be required to have you come in for in office appointment so the concern can be rectified to the extent necessary to adhere the "standard of care". In other words, your doctor can't just say "I did my best to see that on the video, and that's enough."
Much of the healthcare and patient diagnosis processes rely on subtle details that doctors may need to detect in person. Such details can in fact be missed on a computer screen. However, online care continues to develop as technology improves at a rapid rate. Doctors do in fact have access to many devices that have proven to be sufficient substitutes for traditional tools. Electronic stethoscopes, for example, can be used in place of physical ones to monitor a patient's internal organs.
Are There Advantages to the Telehealth System?
Yes. One of these advantages is convenience. With the advent of telehealth, you can get a doctor's appointment within days. Not only does this give patients more immediate access to their doctors, but it can also allow practitioners to spend more time with their patients. As a result, patients and doctors are able to communicate more effectively.
In many ways, the use of technology also allows for the quicker collection of data from the patient, the immediate processing of patient data that can be shared with other medical experts on the medical team treating the patient, as well as the utilization of platforms such as patient portals for quick exchanges of information. Such applications can even provide regular updates and reminders to the patient. In this way, the process of receiving health care can be improved. That is certainly the hope of the medical community.
The use of video chat services and modern digital platforms to administer health care has gone through various iterations in a very short period of time. However, hospital organizations doctors, physical therapists, etc., have not had to navigate the world of online medicine largely on their own. They have had electronic systems in place in their offices for many years. The only main aspect that virtual appointment lacks is that of the physical examination. As technology continues to improve and access to that technology improves, the quality of telemedicine will only increase.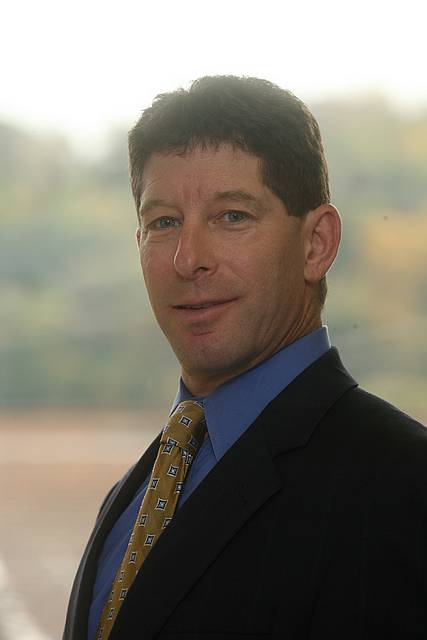 Stuart A. Carpey, who has been practicing as an attorney since 1987, focuses his practice on complex civil litigation which includes representing injured individuals in a vast array of personal injury cases.