It seems like the days are hotter than ever this year, which means your family is going to be looking for ways to stay cool in all this oppressive summer heat. If you have a pool in your backyard, it's certainly going to be a popular spot for the next couple months. However, if you have youngsters in or around your pool, you must make sure you are doing everything you can to keep them safe. Pools are fun and refreshing, but they have their dangers
The Center for Disease Control (CDC) reports that roughly one out of every five people who die in a drowning are children younger than 14. The CDC also says that for every child who drowns there are five children who receive emergency departure care for nonfatal submersion injuries. Aside from birth defects, fatal drowning is responsible for more deaths in children ages 1 to 4.
Establish Pool Rules
So do whatever you can to ensure the safety of your kids and their friends when they are in the pool or playing nearby the pool. A good first step is to come up with (and enforce) pool rules. The following are some popular and effective Pool Rules:
Always have good adult supervision – There should always be an adult nearby while a child is swimming in the pool. If there are many adults around, one of them should be the designated lifeguard, giving special attention to young swimmers. A good practice is for adults to take lifeguard shifts — this takes the pressure off of a single adult and allows everyone to enjoy the sun. The very best form of adult lifeguarding is called "touch supervision." This means that a child is never outside of arm's reach of an adult. Get in the pool with the youngsters, be near them, and grab easily grab them in the event of an emergency. And remember: Never trust a "floatie" to do the job of a lifeguard.
No diving – Children aren't always aware of just how shallow the shallow end is. It is good that they understand that diving into the shallow end is very dangerous. Moreover, diving and jumping into the pool should be largely barred unless it is from a diving board. And even then there should be an adult nearby.
No running – It is one of those no brainers, but kids still do it. Running by a pool can result in a slew of accidents, from accidental drowning to serious head injuries. Make sure kids no it is unsafe to run by the pool.
The Consumer Product Safety Commission (CPSC) says that, in 2010, 77% of drowning deaths were suffered by children 5 years of age or younger. Don't let your child fall victim to an accidental drowning. Do everything you can to make your swimming a safe and fun part of your home. However, if there is an emergency, it is important that you know how to react. You should consider being certified in Cardiopulmonary Resuscitation (CPR). In Pennsylvania, the American Red Cross has many locations in which a parent can take a course on CPR.
American Red Cross Locations
American Red Cross
Pittsburgh Office
225 Blvd. of the Allies
Pittsburgh, PA 15222
Uniontown Area YMCA
(Community Partner)
One YMCA Drive
Uniontown, PA 15401
American Red Cross
Washington Office
524 E. Maiden St.
Washington, PA 15301
American Red Cross
Armstrong County Office
245 Butler Road, Suite 4
Kittanning, PA 16201
American Red Cross
Beaver County Office
133 Friendship Circle
Beaver, PA 15009
American Red Cross
Butler County Office
312 Mercer Street
Butler, PA 16101
American Red Cross
Cambria/Somerset County Office
647 Main Street, Suite 310
Johnstown, PA 15901
American Red Cross
Indiana County Office
610 Kolter Drive
Indiana, PA 15701
American Red Cross
Lawrence County Office
222 North Mercer Street
New Castle, PA 16101
American Red Cross
Mercer County Office
517 West Main Street
Sharpsville, PA 16150
American Red Cross
Westmoreland County Office
315 Harvey Avenue, Suite B
Greensburg, PA 15601
And remember that drowning is not the only danger in or around the swimming pool. Make sure your children are safe against the harsh rays of the sun.
Sunscreen Protection 
Your children's skin is sensitive ad more susceptible to burning than yours. It is then necessary to use the most effective sunscreen and lip protection possible. But don't just trust the words "baby," or "kids" on the sunscreen bottle. The Environmental Working Group Sunscreen 2012 report says that while 63% of children's sunscreens offer adequate UVA protection, there are many (about 16) "kids" brands sunscreen that merely claim to be for kids. These brands contain the exact same ingredients as their sunscreen products. To see which sunscreens will better protect your children, visit the Environmental Working Group website.
There is much and more to consider when it comes to swimming pool safety. There is a lot to consider when trying to keep your child safe in or around and swimming pool — and at the beach — so do everything you can to ensure that a pool day is as fun as it should be. To learn more about how you can keep your children safe during fun summer activities, read some of the other articles on the Carpey Law website.
These articles and more can help keep you and others aware of the dangers associated with wholesome summertime activities so your kids can enjoy their playtime without injury. Remember the importance of good swimming pool safety!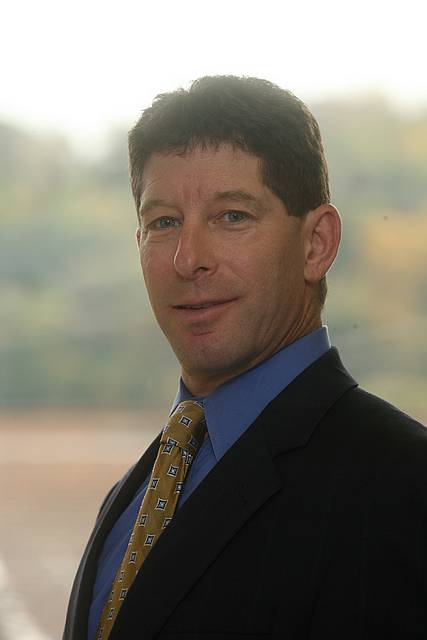 Stuart A. Carpey, who has been practicing as an attorney since 1987, focuses his practice on complex civil litigation which includes representing injured individuals in a vast array of personal injury cases.