With summer weather at its peak, it is the perfect time of year for men and women to jump on their motorcycles and ride. But a motorcycle ride, while fun and exhilarating, can be a dangerous endeavor if not approached safely. Whether you're a beginner or a veteran motorcyclist, it's never a bad idea to review some of the more useful tips for riding your bike safely. The following is a brief list of important points to bear in mind while preparing to ride your motorcycle this summer. Remember that exercising caution on your motorcycle will help keep the roads safe not just for you but for others as well.
What sort of protection should I wear while riding my motorcycle?
A Department of Transportation (DOT) certified full-face helmet is the absolute best idea for every cyclist. It is also important to always keep your helmet fastened while driving. Your helmet should be a good fit for you personally: try out different brands and different sizes until you find one that is both snug enough not to shift and loose enough not to place too much pressure on your ears or forehead.
Your eyes can be extremely vulnerable while riding. For this reason, you should have adequate eye protection. Make sure to have a shield on your helmet or a strong set of goggles. A windshield on your bike does not count as sufficient eye protection.
As far as jackets and pants go, you cannot go wrong with leather. It is the safest material when sustaining a fall from your bike—safer than denim, nylon and even Kevlar.
What is the safest way to apply the brakes on my motorcycle?
It is a general rule of thumb that, when moving at speeds over 20 MPH, you should apply around 75% of your front breaks and about 25% of your rear brakes on dry road. On wet road, the ratio is more like 50%/50%. It is also important to remember that you should apply the brakes as a means to slow down and not to come to a sudden stop. Safely braking on a motorcycle is a careful skill that takes practice to master.
You should also remember not to apply the brakes on a curve unless it is necessary. Since you are leaning while taking a curve, pressing the brakes can be potentially hazardous. However, if you must do so, press lightly.
What should I know before taking a passenger on my motorcycle?
First of all, it is important to remember that, when you take a passenger with you on your bike, you must be prepared for the extra weight. This weight affects the way your bike handles, takes a turn and brakes. Your passenger should have the same protection that you have, and he or she should know the finer points of motorcycle travel (such as to lean with you during a turn).
What is the correct procedure when riding with other motorcyclists (group riding)?
When participating in a group ride, you should always try to ride with bikers who possess a skill set similar to your own. If riding with three or more people, you should not ride beside another bike but adopt a staggered formation, with the first bike on the left side of the lane and the second bike on the right side of the lane, and so on.
Furthermore, you should remember to always obey the "2-second rule," which stipulates that you should maintain a 2-second distance from the biker directly ahead of you, and a 1-second distance from the biker on the left or right of you. That way, should anything obstruct the road or cause a disturbance in the ride, you will have time to react accordingly.
Is it safe to ride my motorcycle at night?
Riding your motorcycle is certainly less safe at night than it is during the day, but it is often necessary. To help you remain visible in the darkness, you should try and wear bright or reflective clothing. You should also make sure your headlights are working properly and your windshield is clean. Since there is always a higher risk at night of crossing paths with wildlife like deer, it is a good idea to drive slower than you would during the day.
Dutch Godshalk is a freelance writer and senior at Arcadia University. He is also a journalist, a poet and a playwright, currently working for the law firm of Carpey Law, a well known accident attorney in Philadelphia and Plymouth Meeting. Carpey Law focuses their practice on complex civil litigation which includes representing injured individuals in a vast array of personal injury attorney in Philadelphia. This article was written as an attempt to promote safe motorcycle driving habits in the state of Pennsylvania.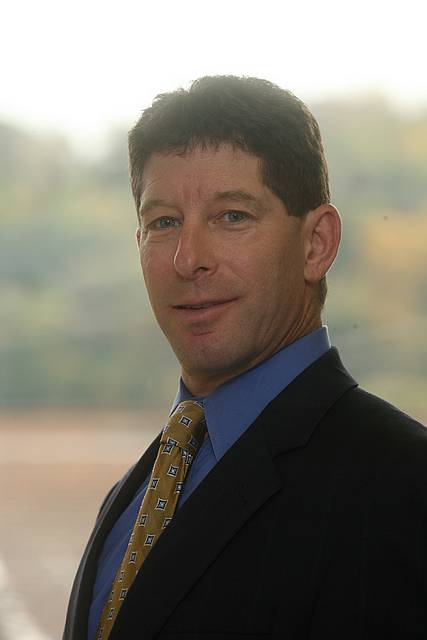 Stuart A. Carpey, who has been practicing as an attorney since 1987, focuses his practice on complex civil litigation which includes representing injured individuals in a vast array of personal injury cases.