Former Washington Mutual (WaMu) CEO Kerry Killinger doesn't understand the concept of personal and financial responsibility. He told lawmakers in Washington this week that the reason Wamu went under (the largest bank failure in U.S. history) was because the Fed, Treasury, and D.C lawmakers decided not to save his bank, yet chose to save other banks.
Specifically Killinger said, "for those that were part of the inner circle and were 'too clubby to fail' the benefits were obvious. For those outside the club, the penalty was severe."
Let's be clear here. Wamu made bad decisions on mortgage backed securities, as did other banks. The fate it suffered was due to poor decision making, poor investment decisions, the rose colored glasses syndrome, hubris and greed. CEO Killinger wanted to make Wamu a "supermarket bank" where borrowers of all types could seek loans. That is not a good policy for a bank to have. All businesses must specialize or fail.(Mine included.)
Senator Carl Levin (D-MI), chair of the investigations subcommittee has stated:
"WaMu built its conveyor belt of toxic mortgages to feed Wall Street's appetite for mortgage backed securities.To keep the conveyor belt running and feed the securitization machine on Wall Street, Washington Mutual engaged in lending practices that created a mortgage time bomb."
Meanwhile, Mr. Killinger has two homes; one in Palm Desert, California (outside of Palm Springs), and one in a a gated community in Seattle, Washington. While CEO of Washington Mutual in 2007, Killinger earned a total compensation of $14,364,883, which included a base salary of $1,000,000, a cash bonus of $0, stocks granted of $10,120,731, and options granted of $2,846,400. In 2008, the year Washington Mutual ceased to exist and Killinger was fired as CEO, he earned $25.1 million in compensation. Killinger received a $15.3 million severance payment in September 2008 as well as a $445,200 lump-sum payment for vacation benefits and an additional $300,669.He has no problem blaming others for the demise of his bank.
This is a  blog about personal injury law. So what does the Wamu story have to do with that?
All I know is not watching the bottom line is no way to run a business. As a personal injury lawyer, I have to finance each case I take. I don't get paid until the end of the case. That's the essence of the contingency fee agreement I have with every one of my clients. Careful evaluation of each case is required, or I, like Mr. Killinger, could see my law practice go down the tubes. That's why from a philosophical and practical point of view  I only take on meritorious personal injury cases that have a good chance of success. I represent people who have real problems, have suffered real losses and terrible injuries. I have no interest in filing lawsuits on any other type of case. To me, that would be like investing in toxic mortgages. And, to my knowledge, Washington has no plans to come to the aid of the owner of a personal injury practice who didn't pay close attention to the business side of the practice.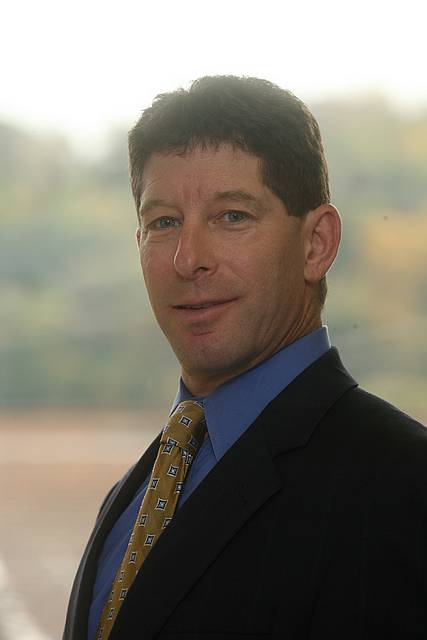 Stuart A. Carpey, who has been practicing as an attorney since 1987, focuses his practice on complex civil litigation which includes representing injured individuals in a vast array of personal injury cases.