The Alarming Statistics-
According to the U.S. National Highway Traffic Safety Administration (NHTSA), motorcyclists' risk of a fatal crash is 35 times greater than a passenger car, with an 80% chance of serious injury or death resulting from an accident.
Let's be honest. No motorcyclist who comes across this article is going to suddenly have an epiphany about the risks associated with motorcycles and retire from their days riding, and that's O.K. The purpose of this article isn't to try and persuade motorcycle enthusiasts to give up their passion. Rather, it is intended to inform the public on precautionary measures riders should take to avoid being a part of the aforementioned statistic.
David Edwards, a writer and editor of the motorcyle-aimed magazine Cycle World, wrote, "Here's the thing: motorcycles are not dangerous," saying that "if a rider has a license, attends riding schools, wears all the gear all the time (ATGATT), and develops an accident avoidance sixth sense, motorcycling can become safe… do all of these things, become really serious about your roadcraft, and you'll be so under-represented in accident statistics as to become almost bulletproof".
Ways to Help Protect Yourself-
Many states have motorcycle safety laws that enforce the use of personal protective equipment (PPE), but not all. PPE has four main functions that prove vital to a rider's safety. Wearing this equipment allows for improved visibility (so that other drivers can see you), abrasion resistance, impact protection, and weather protection. Some gear you should seriously consider:
•Helmet — A full-face helmet provides the most protection, however, 3/4- and 1/2-helmets also are available.
•Gloves — Commonly made of leather, cordura, or Kevlar, or some combination. Gloves designed specifically for motorcycle use have slightly curved fingers and the seams are on the outer surfaces to allow the motorcyclist to maintain his grip and control on the handlebars and clutch/brake levers. Some gloves also provide protection to the wrist.
•Jackets — Most jackets include special padding on elbows, spine and shoulders. Airbag system technology is now available fitted to jackets and vests for accident protection and impact protection for both riders and pillions.
•Pants — Made of the same material as jackets, usually including special protection for the knees and hips.
•Boots — Especially those for sport riding, include reinforcement and plastic caps on the ankles, and toe area. Boots designed for cruiser-style riders often have steel-reinforced toes (However this reduces sensitivity of the foot when changing gear). Boots should always have a rubber sole (as opposed to leather or other less-flexible materials).
•Goggles or Helmet Visor — Eye protection is of utmost importance – an insect or a kicked-up pebble in the eye at speed has enough momentum to cause significant damage.
•Ear plugs — Most riders experience substantial wind noise at speeds above 40 to 50 mph (64 to 80 km/h). Ear plugs help protect against hearing damage, and reduce fatigue during long rides.
•Vests — Made with high-visibility colors and retroreflective materials, vests can be worn over jackets to increase the chance of being seen and allow drivers to better judge the speed and position of riders, especially in adverse conditions of dark and wet.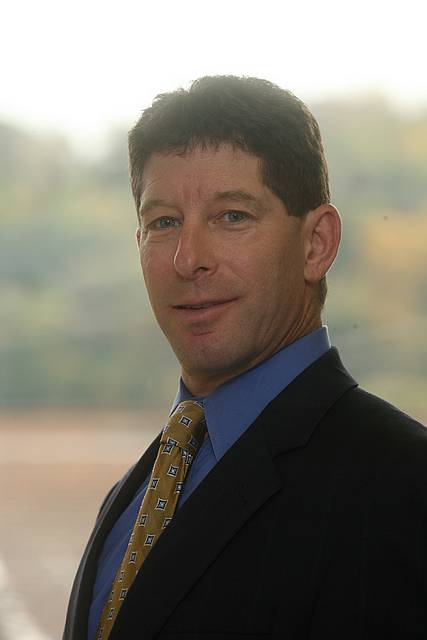 Stuart A. Carpey, who has been practicing as an attorney since 1987, focuses his practice on complex civil litigation which includes representing injured individuals in a vast array of personal injury cases.