Thomas Killino, a former assistant district attorney in Luzerne County, testified last week in front of a special panel investigating judicial corruption in Luzerne County on the part of former Judges Mark A. Ciavarella and Michael T. Conahan. I've reported on the goings on in Luzerne County before.
An excerpt from an article previously published by Philadelphia Inquirer reporter William Ecenbarger. This is what Killino said and how members of the investigating panel responded to what he said.
"We trusted the judge," said Thomas Killino, a former assistant district attorney when asked why he did not challenge many of Ciavarella's actions, including illegally obtaining forms from young defendants waiving their right to a lawyer. Much of the questioning centered on why prosecutors, probation officers, and public defenders did not challenge Ciavarella's failure to explain to defendants the consequences of waiving their right to counsel and of pleading guilty. This process, called a colloquy, is required by state court rules.

"Did it ever bother you that there was no colloquy?" asked George D. Mosee, head of the juvenile division of the Philadelphia District Attorney's Office.

"It was a fast-paced environment," Killino replied. "This was the established practice of the court. Everyone went along with it."

Mosee, who oversees the prosecution of about 10,000 juveniles a year, added: "I've never prosecuted a child who didn't have an attorney. How do you handle it?"

Killino said he was told that the defendants had signed written waivers outside the courtroom and that he believed those overrode the requirement for a colloquy in open court to determine that the juveniles understood that they had a right to an attorney.

When Killino confirmed estimates that more than half the child defendants who appeared before Ciavarella did not have attorneys, Judge Dwayne D. Woodruff asked him if he had ever read the juvenile law that required them to have counsel.

Killino said he had read parts of the law but not the entire law.

Later, Woodruff said he had heard about 4,000 juvenile cases and every defendant had a lawyer. Judge John C. Uhler asked Killino if there were instances when defendants without lawyers were sentenced without ever speaking in their own defense. Killino said there were, and that in those cases Ciavarella would move right on to sentencing in a matter of minutes. Later, Uhler said that in his 20 years as a juvenile court judge, no defendant had ever appeared before him without an attorney.

Killino testified that he and other prosecutors did not have enough information available to them to determine whether a sentence from Ciavarella was unduly harsh.

"Didn't you want to know?" demanded Jason D. Legg, a commission member who is a prosecutor from rural Susquehanna County. "It was not part of our purview," said Killino.

Later, Legg said he prosecutes hundreds of juveniles every year and they always have legal representation.
How does this apply to your lawyer in charge of your personal injury case? You should question your lawyer periodically throughout the pre-litigation period of your case, as the case is litigated (meaning after suit is filed) and pre trial. Ask your lawyer pointed questions about the facts of the case. Is he or she familiar with your case when you speak to your lawyer on the phone. Has your lawyer fully and completely read the laws that apply to your case?
Mr. Killino was in a position of power. Maybe not to the same degree as the judges who uniformly sentenced the juveniles who appeared in their courtrooms. Still, as an ADA, Killino owed an obligation not just to the juveniles he was prosecuting, but to the judicial system as well. His client was Luzerne County and its citizens. The duty he owed to his client was to read and know the laws that applied to juveniles being sentenced without legal counsel. The fact that Killino was familiar with the law but not completely versed in the law is inexcusable.
He, and others who appeared in Ciavarella's and Conahan's courtrooms, did not want to rock the boat. It's hard to be a whistleblower. But here there was no excuse.
Your personal injury lawyer should provide the benefit of his or her expertise, value to you in the handling of your case, leading to a satisfactory result and a solution to your legal problem. To do so your personal injury lawyer has to be able to provide you answers to your questions. He has to assist you in the decision making process in your case. If your lawyer can't do that, then get yourself a new lawyer. If your lawyer is familiar with the laws that apply to your case but is not completed versed in those laws and the updates to the laws that apply to your case, get yourself a new lawyer.
Just because there is a fancy degree on the wall of your lawyer's office doesn't mean he's informed. Thomas Killino is a good example of that.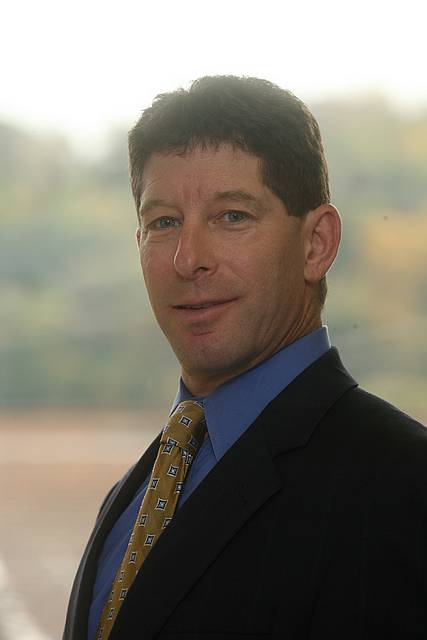 Stuart A. Carpey, who has been practicing as an attorney since 1987, focuses his practice on complex civil litigation which includes representing injured individuals in a vast array of personal injury cases.