Many drivers have never had to file an insurance policy claim, have never had an accident, or simply don't drive more than a day or two a week. In those cases, having to find (and pay for) vehicle insurance can be extremely frustrating and not make a lot of sense. For some, they may wonder why they even continue to carry auto insurance when they don't see or understand the policy behind it. As drivers, however, it is important to understand why we have our insurance policies and what exactly they mean.
Understanding your car insurance policy is important
Put simply, it is important to understand your car insurance policy in order to protect yourself from liability and from the possibility of financial ruin. Car accidents, and especially injuries, can be incredibly expensive events, which is why drivers carry insurance. Understanding your policy can help you understand what your liability is, as well as what costs and deductibles you may be responsible for if you or someone else is injured in a car accident.
It's important to be proactive in understanding your policy and avoid landing yourself in a situation where you are not expecting collision-related expenses.
What is recommended for car insurance coverage?
The average driver files a collision claim every three years. However, what many people don't think about is the type of insurance plan they pay for. Many drivers end up paying a higher monthly, yearly or quarterly rate for their insurance so that they can have lower deductibles in the event of an accident. The potential consequence of this is that these drivers could be paying a much lower premium (offset by a higher deductible) that would save them hundreds of dollars over time.
Another thing to remember, however, is that deductibles are applied per accident for an event.  Drivers that find themselves with aftermarket additions and customized vehicles may find that they are not reimbursed.
What are the five parts of an auto insurance policy?
Insurance policies can be broadly broken down into five parts.
Liability Coverage: In almost all states is liability coverage required, or at least require the driver to purchase the minimum amount of it. Liability coverage typically has two components:

Bodily Injury: costs pertaining to the injury of another person in an accident
Property damage: costs relating to damage caused to another person's property

Uninsured/Underinsured motorist coverage: Although most drivers are required to carry insurance, many drivers do not. In the event of an accident with one of these people, uninsured motorist coverage may help pay for some of your medical bills that are not covered by the uninsured or underinsured driver if that driver was at fault for the accident.
Comprehensive Coverage: This component refers to coverage that is intended to help cover damage to your vehicle from a non-collision related event, such as fire, theft, or vandalism. Comprehensive coverage comes with a deductible and will help pay to repair or replace your vehicle up to its dollar value.
Collision Coverage: This type of coverage works to repair or replace damage to your car caused by a collision with another driver. Although it may be optional per your insurance plan, it is often required if you are leasing a vehicle or are not the sole owner.
Medical Payments Coverage/Personal Injury Protection (PIP): This coverage exists to help pay for any medical costs that arise for you, passengers, and family members injured in your vehicle during an accident. This coverage applies to hospital visits, medical imaging, and surgeries. Depending on the state, Personal Injury Protection (PIP) exists to help pay for any medical bills incurred by an accident. This type of coverage can also cover expenses incurred by your own injury, such as hiring childcare while you recover.  As an example, some states like Connecticut do not offer PIP, but Pennsylvania mandates it.
How much auto insurance should you carry?
This can be a tough question for a lot of drivers. Many drivers think that they carry too much insurance, but more is always better when it comes to insurance. Others find themselves carrying too little, and risk finding themselves in a situation where they are responsible for paying the damages stemming from an accident that they caused in excess of their policy amount. There are several factors that determine what amount of insurance you may need, ranging from your driving history, age, the value of assets and other statistics evaluating accident risk. To adequately gage how much insurance you need, a driver should value all their debts and assets, as well as judge how often they will be on the road and at risk of an accident. Depending on the value of your vehicle and your level of income, you may wish to partner with an attorney like the ones available at Carpey Law to determine your level of liability risk.
What does a 15/30 policy mean?
A 15/30 policy refers to the amount that the insurance company will payout to the claimants of the suit. More specifically, the '15' means that the insurance company will pay up to $15,000 per claimant per accident. In other words, no claimant could receive more than $15,000 as a payment for a single accident. The '30' refers to the maximum amount that could be paid out for the entire suit, as in $30,000 split two ways between both involved parties.
To use an example, let's say that a husband and wife are driving and are hit by a driver with a 15/30 policy that ran a stop sign and the husband and wife are injured. Let's say that the husband damages a total $20,000 and the wife damages are $5,000. The insurance policy of the driver who ran the stop sign would cover the wife's $5,000 in damage but would only cover $15,000 of the husband's $20,000 in damages. The at-fault driver would be responsible for the excess $5,000 of the husband's damages.
Now let's say that the husband and wife are driving with their son and daughter in the back seat and are once again hit by a driver that ran a stop sign with a 15/30 policy. The husband, wife, son, and daughter are all injured and each of them has $10,000 worth of damages. In other words, the entire family has $40,000 worth of damages. In this case, the insurance policy would only pay $30,000 of those damages, which would be split between the four family members, and the at-fault driver would be responsible for the remaining $10,000.
Do I need 100/300 insurance?
Although 100/300 insurance is a reasonable standard (depending on how much in assets you have), drivers are not necessarily required to carry this type of insurance. A 100/300 policy guarantees greater protection in the event you are in an accident, but it can be expensive. What many drivers do not realize, however, is that signing up for insurance with lower coverage limits may have drastic results. A person who is injured in a car accident often has medical bills of at least $20,000 and having a good PIP policy will help cover them.
If you have been in an accident and need help understanding your rights, or if you have questions and concerns about your auto insurance policy, call Carpey Law to set up a consultation with one of our experienced attorneys.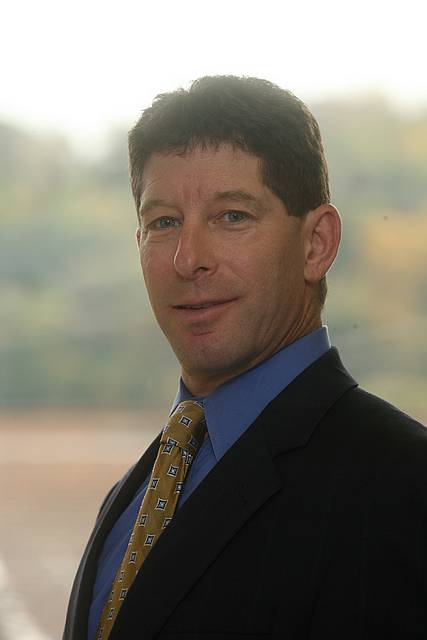 Stuart A. Carpey, who has been practicing as an attorney since 1987, focuses his practice on complex civil litigation which includes representing injured individuals in a vast array of personal injury cases.