"Inpatient or Outpatient? the Battle to Control Costs," (Philadelphia Inquirer, 12/26/10 by Michael Vitez) is an excellent critique on how health insurance companies act as the invisible hand behind health care decisions of doctors in the hospital setting.
The article puts into context the conflict between hospitals and health insurance carriers, describing a medical situation involving Randy Klein, who presented to Abington Memorial Hospital with a serious gastro-intestinal condition acquired from eating oysters on a cruise. Her attending physician at Abington, Dr. Steve Fisher, felt Randy's pain and gastrointestinal condition merited an extended inpatient stay at the hospital. Randy's insurer, Independence Blue Cross, however, disagreed with Fisher, only clearing Randy as an outpatient and agreeing to pay Abington for an outpatient's stay.
InterQual's Role in "Pay Vs. No Pay" Decisions
Keep in mind that these "pay versus no pay" decisions are played out behind the scenes at every hospital, day in and day out. It is a battle for payment by hospital billing personnel with insurance carrier representatives conducted outside of earshot of the patient or the patient's family. Doctors in hospitals make decisions on whether to grant inpatient stay based on an insurance company guide book called InterQual. This is an encyclopedic reference which insurers use to determine a medical patient's needs based on two criteria: is the patient sick enough, and is the hospital doing enough? If the guidelines in InterQual indicate either of the answers to be no, then the patient is only cleared for payment for observation, which is no longer than a 24 hour hospital stay, no matter how serious the condition.
In the Inquirer article, Randy Klein's doctor, Dr. Steve Fisher, said the following of InterQual: "It has been absolutely pushed in our lives. It should, in my opinion, have absolutely no bearing on clinical medicines, but it's something that the payers have imposed upon us. It's something that we have to pay attention to. I guess I thought we were still allowed to override the dame thing. It shouldn't be gospel. It should be a suggestion."
Like Dr. Fisher, Abington Memorial Hospital's chief of staff, Dr. John J. Kelly, has also made clear the tension between carriers and hospital billing staff (all experts in interpreting InterQual), saying, "it actually costs us more money to do observation… [and] what they're asking us to do sometimes is dangerous, I think."
With insurers looming over their shoulders, hospitals feel pressure to offer better and faster treatment for a growing number of outpatients, for less money.
In November, the Delaware Valley Healthcare Council released the results of a survey given to its member hospitals. From 2008 to 2009, physicians increased by more than 20 percent their direct admissions to observation while insurers increased by about 25 percent their downgrade to observation. Since hospitals are losing money each time a patient is downgraded, they are now simply sending more patients straight to observation.
In Randy Klein's case, Abington eventually got payment for about  half of what it anticipated.
With health insurance carriers limiting doctors' say in our medical care,  how much of a say can patients have in their own care? It is a slippery slope.
For more information on how doctors who work for health insurance companies decide which claims get paid, and which don't, check out this article.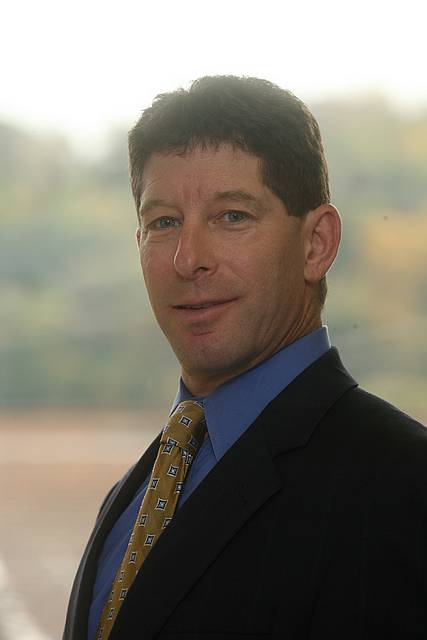 Stuart A. Carpey, who has been practicing as an attorney since 1987, focuses his practice on complex civil litigation which includes representing injured individuals in a vast array of personal injury cases.