How Do I Choose a Good Personal Injury Lawyer?
Choosing a personal injury lawyer is an important part of the process of ensuring you receive fair compensation if you have been injured in a car accident or other type of accident. There are several factors that an individual should consider when they are selecting a personal injury attorney. To start, you can make a short list of attorneys who are located near you and who focus their practice on personal injury litigation, or even if they don't these attorneys may work with personal injury attorneys.
Once you have a short list of potential attorneys, you'll then want to begin evaluating those attorneys on several subfactors including:
how many years the attorney has practiced in this area of law;
how much trial experience they have
how successful the attorneys are at winning cases as well. This information will provide insight on the level of knowledge that the attorney has and their ability to navigate the litigation and trial process. Another good indicator of whether you should hire an attorney is their general reputation in the community and amongst other attorneys. Attorneys with more experience and a formidable reputation will typically be good choices to hire for your case.
How Much Does a Lawyer Charge for a Car Accident?
Many people are surprised to learn that personal injury attorneys don't charge their clients an hourly fee when handling their cases. Instead, most car accident attorneys charge what is known as a contingency fee. This means that your attorney will not receive any attorney fee unless your case settles or your case goes to a jury trial and there is a verdict returned in your favor. The attorney will take a portion of the money recovered to cover his fee and litigation expenses.
How Do I Find a Good Personal Injury Lawyer?
There are many resources available to individuals who are searching for an attorney. Most bar associations have an online lawyer referral service or a hotline to call that will have the contact information of potential attorneys. Other individuals find attorneys through personal referrals, which are also beneficial because the referral comes from an individual that you know and likely trust. Finally, you can always find a lawyer by doing your own research on the internet. Keep in mind that the internet is only one of many resources, and information from an attorney's website is not the only source of information that you should look at to research any attorney.
Do I Owe My Attorney Money If the Case Is Lost?
If you were the injured party, and you hired your attorney on a contingency fee, then you won't owe your attorney anything. A contingency agreement is premised on the notion that the attorney will only take his or her fee from total money recovered from the case. If there is no money recovered because the case was lost, then the attorney does not take any fees either.
Do I Need an Attorney for My Personal Injury Case?
If you have been in an accident, which has caused you long-term or permanent disability or other severe injuries, you will need an attorney to evaluate those injuries and determine potential compensation or the amount of compensation that has been lost due to the inability to work. Another factor that should play a role in determining whether you need an attorney is whether you are having difficulty working with insurance companies. At Carpey Law, for instance, we have a lot of experience working with difficult insurance representatives and can relieve some of that stress by handling those interactions for you. Finally, if the accident consisted of multiple individuals or is a liability is uncertain, an attorney can be invaluable in sorting through those complexities and identifying the extent of your liability, if there is any at all.
If you still aren't sure if you need an attorney, you should consider having a consultation with Carpey Law. We offer free consultations to potential clients and can give those individuals some initial insight on their case. By briefly describing your case we will be able to make a quick evaluation on whether your case is worthwhile for you and we will share our honest opinion about whether your case has a chance of being successful.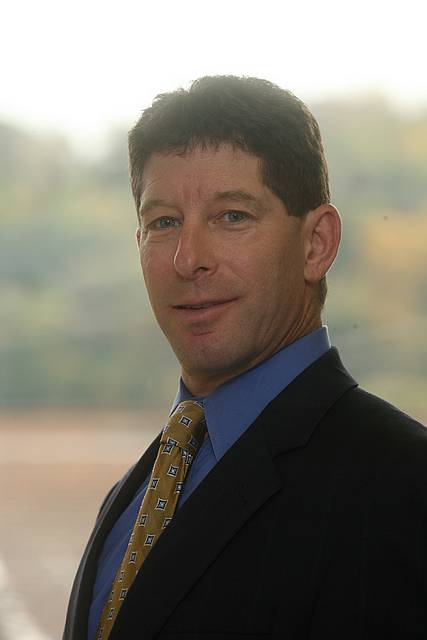 Stuart A. Carpey, who has been practicing as an attorney since 1987, focuses his practice on complex civil litigation which includes representing injured individuals in a vast array of personal injury cases.