Thousands of people have car accidents every day, but for many of them, it can be difficult to decide whether or not it is worth hiring a car accident attorney. Pennsylvania car accident victims often need help with their personal injury case. If you are unsure of when and how to look for a car accident lawyer, here is everything you need to know about when to get an attorney for a car accident in Pennsylvania.
Should I Get an Attorney After a Car Accident?
If you have been in a car accident, you may be wondering if you should work with an attorney and seek compensation for your injuries. We recommend an attorney after a car accident under the following circumstances.
If the accident is an extremely minor fender bender and there were no injuries, you may not need an attorney involved in the case.
However, if you have sustained an injury – especially a serious injury, such as a broken bone or if your medical treatment costs thousands of dollars – it is definitely worth talking to an attorney.
Additionally, if you had to miss work, the police report or other paperwork does not look accurate or if there is a dispute over who is at fault, it may be worth hiring an attorney.
An auto accident attorney can help you deal with all the medical bills, property damage, and other damage that may have resulted from the accident, as well obtaining compensation for your injuries.
If you're still not sure if it is worth hiring an attorney, you can always discuss your claim with an attorney who can help you determine if it is worth pursuing your claim in court.
Do I Need a Lawyer for an Insurance Claim?
Not every insurance claim needs an attorney. Every claim is different, and you may be able to get by on your own if your claim is for minor damages. However, if you are concerned about the process or are unsure if the insurance company is offering you a fair payout, you may need a lawyer for your insurance claim.
Before signing any documents, or before giving a recorded statement to an insurance company, you should absolutely speak to an attorney qualified in the field of personal injury law.
The insurance company is not entitled to get your medical records.
The insurance company may try to have you sign a release which would give up all of your rights to proceed with a case.
This is not something that you would want to happen, thus the reason to consult with an attorney.
How Can Lawyers Help You?
Lawyers can help you when you need assistance handling your case. Experienced car accident lawyers have managed many car accident cases throughout their careers. They can help you get maximum compensation for a car accident case.
Lawyers can file a lawsuit on behalf of the car accident victim, and are very familiar with the laws in these cases.
Lawyers can build a case strategy for your accident injury claim based on this knowledge of the intricacies of the laws.
Lawyers can accumulate the evidence and that proves your car accident liability claim.
Car accident lawyers can deal directly with your insurance company.
They can determine the car accident case settlement value and help you to get the compensation you deserve.
How Much Do Car Accident Lawyers Charge?
A big concern for a lot of people when they contemplate the idea of retaining a lawyer after a car accident is "how much do car accident lawyers charge?"
Some attorneys may charge you an hourly fee. This means the attorney will charge you a standard fee per hour they work on your case. This amount is billed regardless of the outcome of the case. The hourly rate is determined in advance in an agreement between you and your lawyer and is confirmed in writing signed by the client. Therefore this can get extremely pricey because that means an attorney could bill you for any minute they spend working at your file and that includes discussing your case with you. A 15-minute phone call can end up costing you a pretty penny. It is uncommon in a personal injury case that a lawyer charges an hourly fee.
It is more common that in a car accident case, the lawyer will charge a contingency fee. That's what we do at Carpey Law. At the beginning of your case, your attorney will have you sign an agreement saying that you understand at the end of your case, whatever amount you won, the attorney will get a percentage of; this is also known as a contingency percentage.
This means that if your case settles for $100,000 or if there is a verdict of $100,000 and the attorney's contingency fee is 40%, you'd get $60,000 and the attorney would get $40,000.That may sound like a large fee, but when your case runs two years in length and your attorney has filed countless motions, taken dozens of depositions, hired experts, prepared witnesses for trial, and spent hours on the phone with opposing counsel and discussing matters with you, this can end up saving you money than if you had gone with an hourly fee.
One of the main advantages of the contingency fee agreement is that as the victim, you, will not pay anything if your lawyer does not obtain a verdict or settlement in your favor. Importantly, your attorney is only paid if your claim is successful, so you do not have to worry about saving money to pay your attorney up front. In fact, all of the financial risk is on the attorney in this situation, not on the client.
In rare, less-complex cases, the attorney may charge a flat fee to litigate your claim. An attorney may also charge a flat fee if you hire an attorney to simply draft a demand letter or other minor task.
Watch this video for more insights about the "Contingency Fee Agreement" and how it can allow YOU to pursue a medical malpractice claim without paying attorney's fees out of pocket.
What Is the Contingency Percentage?
Contingency percentage is the percentage the attorney will take from the winnings of your case. In most cases, a contingency is 40% of any award received, however, the percentage retained may be more or less depending on the specific agreement.
Choosing a car accident attorney that charges a contingency percentage effectively puts the risk on the attorney. Car accident attorneys that charge a contingency fee do not get paid until the end of a successful case. The attorney then has to evaluate your case and determine if they want to risk working hours on a case to possibly not be paid in the end.
How to Choose an Attorney for Your PA Accident Case
Choosing an attorney can be an overwhelming process. There are so many attorneys practicing in a given city that sifting through the masses to find the right one can be daunting, to say the least. So, to help you select a dependable lawyer who will offer you, good legal counsel, we have put together a list of warning signs which will help you to rule out the attorneys who may not have your best interests in mind.
First and foremost, you should watch out for lawyers who make grand promises or guarantees in their television, radio, or print advertisements. These guys are trying to reel you in quickly.

Lawyers who promise "quick settlements" in 30 to 60 days are being less than honest. Every accident is unique and a lawyer should never guarantee a time frame for a settlement without knowing the details of the case.
Lawyers who boast that they have "175 years' combined experience" are overselling themselves and their law firm. There could be a slew of attorneys working at the firm, each with only a few years of experience. Combined, they possess years of experience. Individually…. not so much.
Lawyers advertise that they are "aggressive" or that they "care." These firms are trying to sell you on characteristics that every lawyer should possess, particularly in the personal injury field. In fact, all lawyers have an ethical obligation to zealously represent their clients.
It can seem that everywhere you look — internet, television, radio, billboards, the sides of buses — you are surrounded by overblown lawyer advertisements making grandiose claims. That's why it is best not to choose an attorney based on some commercial you saw on late-night TV.
To find the attorneys who are actually right for the job you may have to do a little research. There is a wealth of information online that can help you find a good attorney. Start with Avvo.com, Google Local, or the Yellow Pages.
2. Watch out for lawyers who neglect to offer detailed information regarding their experience and education. Oftentimes, these lawyers will try to have you hire them as soon as possible.
3. Watch out for lawyers who urge you to sign contingency agreements without first affording you the time to read it over in detail and pose questions.
4. Watch out for lawyers who have little or no experience in handling accident cases. You definitely want to hire an experienced accident attorney. And be wary of general practice lawyers: These guys likely do not have the depth of knowledge necessary to win complex cases.
5. Watch out for lawyers who have a lot of paralegals working for them. This could mean that an employee of the law firm may be doing most of the work on your case rather than the attorney you hired. This may be ok in certain circumstances, but you have the right to have this clarified at the very beginning of your case.
How Much Should I Settle for My Car Accident?
Every claim is different, and the amount of your settlement depends on the specific facts and circumstances of your claim. The more complicated your case, the more factors play a role in determining the fair value of your case.
A fair settlement should include fair compensation for damage to your vehicle, any medical bills you have incurred, and any missed days from work due to treatment.
Additionally, your settlement should include some non-economic damages, which consist of compensation for pain and suffering, disability, or loss of enjoyment of life.
If you still require medical treatment or if you're still struggling with your injuries, your settlement should include compensation for those factors as well.
Determining a fair settlement can be complicated, so if you're feeling confused or unsure about what an insurance company is offering you, you can always speak with a car accident attorney.
Working your way through a car accident claim can be confusing and challenging. Fortunately, a car accident attorney can help you reach a fair resolution, and without significant financial risk to you. If you have been in a car accident and have questions about your claim, contact our offices today.
Read more about how long after a car accident can you claim injury in Pennsylvania
What Is the Fee & Expense for a Car Accident Lawyer?
There is no standard contingency fee or hourly fee, and every lawyer has a different method of setting these fees. Having said that, the contingency fee is more typical in the car accident case, or any personal injury case for that matter. Every lawyer has the ability to set their own rate. These fees are often the makeup of an attorney's experience and success rate. It is up to you to find a lawyer you feel comfortable with and then to weigh the costs and benefits of their price versus your financial situation.
Here at Carpey Law we evaluate cases for free and try to put our clients at ease by explaining every step of the process in detail so that they know exactly what to expect.
How much can I Get Compensated for My Car Accident Case?
If you are injured in a car accident or fall-down case it does not automatically mean you are going to be compensated for your injuries. This is true even in cases where liability (or fault) is admitted. One thing that is clear is that not only do you have to be injured in order to be compensated, but you need to be able to prove it as well.
What does that mean in practical terms? What it means is that sustaining an injury and being able to prove your injury are two separate things. Moreover, being able to prove your injury is related to the accident is another layer of proof that is required of you, the accident victim, before you can ever hope of being compensated.
Watch this video of attorney Stuart Carpey discussing the Venus Williams car accident case.
Keep in Mind: You can interview your prospective attorneys. Ask questions regarding their skills and trial experience. Get them to be specific. You may find that they aren't as experienced as they previously claimed. It may take a little research on your part, but you will be glad to find an attorney that you feel isn't full of hot air.
Want some more advice on choosing a personal injury attorney? Our website is full of articles designed to help you select the best accident lawyer for your case. Check out "How to Find a Lawyer," or "Who Is the Best Personal Injury Lawyer in Philadelphia?" You should also browse our personal injury law articles section.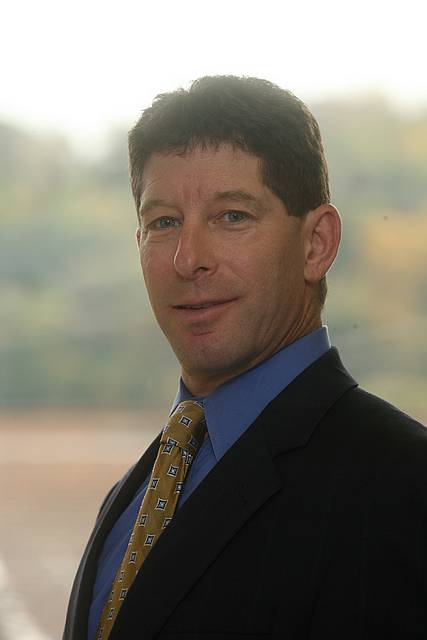 Stuart A. Carpey, who has been practicing as an attorney since 1987, focuses his practice on complex civil litigation which includes representing injured individuals in a vast array of personal injury cases.