Health Coverage During COVID-19 and After Losing a Job Unemployment Issues in Pennsylvania

How Are Furloughs and Layoffs Affecting Health Insurance Benefits?
Due to COVID-19, many businesses have been forced to close their doors and lay off employees. According to the U.S Labor Department, nearly 20% of the labor force in the United States has filed for unemployment in the past couple of months. Many employees received their health insurance from their job and are now concerned about how to obtain health insurance.
To be furloughed means to be temporarily out of work typically because your employer does not have enough work. By definition, your employer's intent is to have you return in the same capacity in the future. Oftentimes when an employee is furloughed, they can maintain their health insurance while they are not working.
A layoff, on the other hand, is considered more permanent. Although an individual can be rehired at a later date. When an employee is fired from a position then health insurance is also terminated. A federal program known as COBRA offers one way that an individual may acquire health coverage after losing a job.
What is COBRA?
COBRA, "Consolidated Omnibus Budget Reconciliation Act," is a federal program. It is a federally mandated insurance-continuation program that some employers are required to offer to workers if they are laid off. This law is focused on larger businesses that have 20 or more employees. This program will allow an individual to maintain the same medical coverage they had while they were working. The available continued health coverage can range from 18 months and in some cases up to 36 months. COBRA can be expensive. Employees who opt to use COBRA after losing their job are responsible to pay 100% of the health benefit premium and the administrative fee.
Who is Eligible for COBRA?
An employee is eligible if laid off and the employer is of sufficient size to allow for COBRA benefits. The employer must of course continue to provide its existing employee's health insurance coverage, whether paid by the employer or by the employees. If both of these inquiries are yes, then the employee must meet one of the two criteria.
Pennsylvania's "Mini-COBRA" Law
Mini-Cobra was enacted in 2009 as a Pennsylvania law. This law gave employees of small businesses, who received their health insurance for their employers, the right to purchase continuation health insurance. Similarly, to the national COBRA, this law is eligible to employees after the conclusion of their employment. The employee must have been insured under the group policy for at least three consecutive months.
An eligible person who chooses to continue their group health coverage under mini-COBRA could be required to pay up to 105% of the continuation coverage. However, certain criteria must be met.
Generally, an individual will be eligible for continuation coverage under the new mini-COBRA law if he:
Has a qualifying event (i.e., termination of employment, death, divorce, Medicare eligibility, and loss of dependent status);
Had been covered under the small employer's group health plan for the three months before the qualifying event; and
Is not eligible for or covered under Medicare or other private group health insurance.v
What Are Your Other Insurance Options?
As stated above, COBRA coverage can be expensive. So, it is important to know all of your options. Individuals in this circumstance should investigate their eligibility for a tax credit to purchase coverage on the Affordable Care Act. In addition, some individuals are eligible under a spouse's or parent's coverage plan such as CHIP, Medicare, or TRICARE (for veterans). It would also be advisable to consult with an insurance broker to see if there are other low-cost coverage options available. Medicare is also an option for some individuals, as is Medicaid. All of these options should be explored before necessarily accepting COBRA benefits.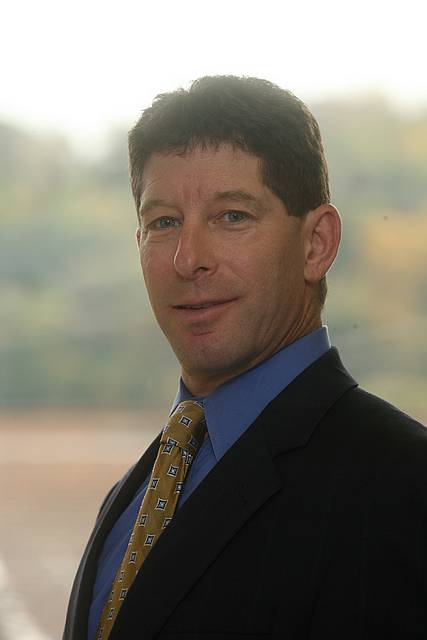 Stuart A. Carpey, who has been practicing as an attorney since 1987, focuses his practice on complex civil litigation which includes representing injured individuals in a vast array of personal injury cases.