Governor Wolf's Stay-at-Home Order
Coronavirus has forced governments to act quickly to mitigate as much of the damage as possible. On March 19, 2020, Governor Wolf first issued a stay-at-home order for only seven of the counties in the state. However, it became apparent that Covid-19 had affected the entire state. On April 1, 2020, at 8 pm, the statewide stay-at-home order took effect. This closed all Pennsylvania schools and all non-life-sustaining businesses. It has since been amended to reflect some of the changes that will occur in the phase process as counties across the state have begun to reopen. Also, the Order has since been extended and will remain in effect through June 4, 2020. In a conference on May 22, 2020, Governor Wolf announced that he anticipates all remaining counties in red will be in the yellow phase of reopening plan by June 5, 2020. Some lightly populated counties in the northern parts of Pennsylvania moved to the green phase.
Only life-sustaining businesses can be open in the red phase, and travel is limited to just those businesses or to attend to other essential needs, such as exercise. Retail, manufacturing, childcare, and some other non-life sustaining businesses can restart in the yellow phase, and so can pet groomers, among other things, but indoor malls and almost all entertainment venues are still closed. Golf courses and fishing marinas are open already, however, regardless of what phase a county is in.
In red, group gatherings are limited to 10 people. In yellow, that limit is increased to 25.
Bars and restaurants can only fulfill takeout or delivery orders in both the red and yellow phases.
In the green phase, restaurants and bars, salons and barber shops, gyms theaters, malls, and casinos can all open at 50% capacity. People will still be asked to wear masks in public and observe social distancing. Concerts, sporting events, and other large gatherings will still be restricted.
Lawmakers and Businesses Sued Governor Wolf Over Stay-at-Home Order
Some citizens of the Commonwealth have felt the lockdown order was unconstitutional and that it goes beyond the Governor's authority. A group of business owners and lawmakers filed an emergency request for the executive order to be reviewed by the Pennsylvania Supreme Court. They argue that the order causes substantial damage to the state's economy and that this action "constitutes severe, immediate, and ongoing deprivation of their rights under the U.S. Constitution." If the latter statement is found to be true, then the Executive Order could be deemed unconstitutional.
Governor Wolf's counterargument is that this unprecedented public health emergency should be the number one concern of the state. Public health officials have proven that social distancing does help to prevent the spread of the virus. Allowing for "non-essential" businesses to open will provide more meeting grounds for person-to-person interaction.
Pennsylvania Supreme Court Declines to Lift Pennsylvania's Stay-at-Home Order
The Pennsylvania Supreme Court recently declined to lift the stay-at-home order issued by Governor Wolf, stating in their opinion that Governor Wolf "had the statutory authority to issue the Executive Order." However, in a concurring opinion, Chief Justice Saylor did express concern that businesses will experience more than a temporary closure and that the damages to businesses that do survive will be vast. The businesses and legislators who had brought the suit appealed to the U.S Supreme Court, seeking a stay of the executive order. The Supreme Court chose not to hear the case.
Defiance Against Governor Wolf's Shutdown Orders
Citizens across the country are growing weary of being required to stay in their homes. Some of those citizens are now beginning to resist the orders and the resistance has seen recent growth. In Pennsylvania, there has been some defiance of Governor Wolf's order. On Mother's Day, for instance, one restaurant owner decided it was time to "that people get back to work." However, this was not a singular occurrence. In Conshohocken, a local gym decided it would open its doors to the public without the permission of the state. The owner of PWRBLD Gym stated, "I just feel like if a Walmart can be open and there are a 1,000 people in there and all they've essentially done is put some tape on the ground, why can't we have a chance to keep our business alive as well?"
Also, two separate county officials sent letters to Governor Wolf requesting that he allows them to transition from "red designation" to "yellow designation." The two counties were Adams and York county, both of which are located in central Pennsylvania. Dave Sunday, the York County District Attorney, announced that his office would not prosecute individuals that violate the Governor's order regarding non-life-sustaining businesses remaining close. Lancaster County recently informed the Governor that if he did not move them to "yellow designation" then they would do so without him.
Wolf announced in a news conference on May 11, 2020, that he would punish any county that let businesses reopen against his orders by withholding coronavirus aid allocated by the federal government from those counties that do not follow the state's phase program. He also informed businesses that if they chose to defy his executive order, they could jeopardize their business licenses.
How Does Governor Wolf's Action Affect You?
As a citizen of the Commonwealth of Pennsylvania, it is important to know the potential legal consequences that may occur if you choose to act against the Governor's order. If you are a small business owner, you should know the potential legal consequences of opening your business in violation of the executive order. The executive order mandates that "enforcement actions" will be taken against anyone who violates it. What those actions maybe have not been clearly spelled out. However, it is clear that Governor Wolf is prepared to enforce his order by discontinuing the business licenses if a business violates the executive order. Administrative fines for several thousands of dollars are also possibilities. Nevertheless, Governor Wolf has announced that as of June 5, 2020, all businesses in all counties in Pennsylvania will be permitted to be partially open (yellow phase) if not fully open.
Here at Carpey Law, we understand that these are trying times for everyone. Contact Attorney Stuart A. Carpey at 610-8340-6030, or email him at scarpey@carpeylaw.com, if you have any legal questions about your rights during the pandemic.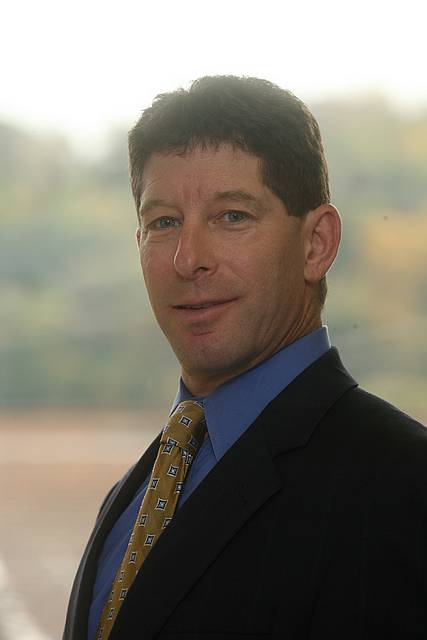 Stuart A. Carpey, who has been practicing as an attorney since 1987, focuses his practice on complex civil litigation which includes representing injured individuals in a vast array of personal injury cases.