If you are a beneficiary of Medicare or VA healthcare, you probably are familiar with these providers' "blue button" features that allow patients to download their medical records right from the Internet. If you are considering accessing your medical records through these features, there're a few things that you need to know first.
Can Anyone see Medical Records?
Under the Health Insurance Portability and Accountability Act (HIPPA), medical records are supposed to be kept private between the patient, their doctors, in some circumstances, a caregiver for family members. However, you may be surprised to learn that your medical information can be aggregated with thousands of other patients and entered into databases that analyze that information for a variety of purposes. Although aggregated data is not "individualized," meaning the reader of the data will not be able to personally identify each patient, the information in your records can reach many more people other than your doctor and family.
What is included in your medical records?
The information contained in every person's medical records varies. However, medical records are typically made up of the following components:
Personal identification information (such as your Social Security number)
Your medical history, including past diagnoses, immunization records and illnesses
Your history of prescribed medication
Your history of treatment received
Results of laboratory testing
Your family medical history
Does Google have access to medical records?
Google has partnered with the Ascension hospital network, which allows Google to access and analyze medical records. The partnership, known as "Project Nightingale" enables Google employees to see the diagnosis, treatment, test results and hospital records of millions of patients across the country.
Why is Google collecting medical records?
Project Nightingale has several goals. Google indicated that the project is intended to develop software that will use artificial intelligence to make treatment suggestions for patients based on the information it has learned from the millions and millions of records it is collecting. Google also indicated that it hopes to develop a specialized search engine that it can market to healthcare systems that will be able to hold and process large amounts of patient data. Furthermore, Project Nightingale, it Is geared toward creating digital platforms and applications that will serve both patients and caregivers as we continue to transition into the new digital age.
The concern for many, of course, is that Google employees are gaining access to individualized medical Records that allow Google to target specific individuals and generate revenue from patients based on their medical predicaments. Furthermore, storing extensive personalize medical information in digital formats creates a risk of cyber-attacks and hackers accessing the information for nefarious purposes.
Does Google own Ascension?
Google does not own Ascension. They have only partnered with them to pursue Project Nightingale. Ascension is the largest nonprofit health system in America. They operate a vast network of aligned providers and associates. They also delivered resources to ensuring the care of individuals with limited resources. They're an independent entity from Google, and Google does not have ownership rights over ascension. Project Nightingale, it Is only a partnership between Google and Ascension in which the two entities share medical information.
How do you protect your patient health information?
HIPPA creates numerous strict guidelines for healthcare providers to ensure that your medical records are protected. However, if you store your medical information on personal devices, such as your computer or cell phone, or if you have exchanged medical information through email or other online sources, you may be putting your medical information at risk. It is important to remember that you should never post medical information online, especially if you do not want that information to be made public. This is especially important for information that would allow another individual to personally identify you, such as information that includes your Social Security number, address, date of birth or payment information.
You should also be aware that, unfortunately, there are individuals out there who attempt to steal personal medical information in an attempt to gain specialized medical treatment or prescription medication. As a result, it is essential to verify any source that is asking you for personal medical information before sharing that data. Furthermore, if you do share information online, ensure that the website has a verified privacy policy and that the site you were sharing the information will ensure the security of your data.
Keeping your medical data safe is extremely important. If you ever have any questions or concerns about the security of your medical information, you can either speak with your healthcare provider or file a complaint with the US Department of Health and Human Services. A trusted lawyer can also help you ensure your medical data is safe. Contact our office if you're concerned but the safety of your medical records.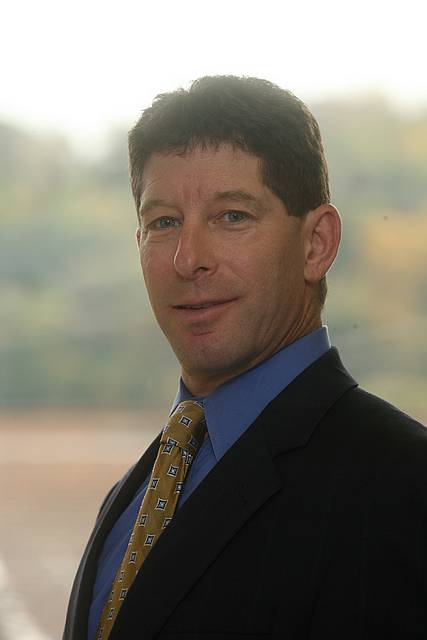 Stuart A. Carpey, who has been practicing as an attorney since 1987, focuses his practice on complex civil litigation which includes representing injured individuals in a vast array of personal injury cases.