The COVID-19 pandemic has had numerous unexpected consequences on our society. Some of these consequences were somewhat anticipated such as economic upheaval, travel restrictions, and congested hospitals. However, other consequences were more surprising; many experts did not foresee the increase in fatalities caused by motor vehicle accidents.
With so many individuals transitioning to a "work-from-home" environment, it seemed like motor vehicle fatalities would decrease due to fewer cars being on the road. However, less traffic has not necessarily led to safer roadways. In this article, we look at the new statistics provided by the National Highway Traffic Safety Administration (NHTSA) from last year, try to unpack why this phenomenon is happening, and discuss how a car accident lawyer can help if you or a loved one is involved in a fatal car accident.
The NHTSA Reporting
In October 2021, NHTSA released its Early Estimate of Motor Vehicle Traffic Fatalities for the First Half (January-June) of 2021. In the first six months of 2021, the report estimates that 20,160 people died in a motor vehicle accident. This figure is roughly 18.4% higher than the number of estimated fatalities in the first half of 2020, which totaled only 17,020. This marks the highest percentage increase in the history of data recorded by the Fatality Analysis Reporting System (FARS).
Furthermore, the first half of 2021 is the highest number of recorded fatalities during the first half of the year since 2006. April and June of 2021 were particularly deadly, with a projected 11,225 fatalities, which is the highest quarterly percentage for that time of year since 1990.
While the statistics for 2022 have not yet been released, it will be interesting to see if these trends continue throughout this year.
Why Is This Happening?
The NHTSA reported that vehicle miles traveled increased by approximately 173.1 billion miles, about a 13% increase compared to 2020. This is not surprising, as public places returned to normal operations in 2021, encouraging more individuals to get out of their homes. However, in 2020, we saw an increase in risky driving behaviors, and those behaviors appeared to continue into 2021, even as traffic begins to increase.
Not only have drivers been spending more time on the roads, but NHTSA also estimates that drivers continue to make poor decisions while behind the wheel that result in risky behavior on the road. Such risky behaviors include driving at excessive speeds, driving while under the influence of drugs or alcohol, failing to wear seatbelts, or driving while distracted, for example using a cell phone or multitasking. Consequently, as more people get back on the road and continue to carry on with poor driving habits, the more likely accidents are going to occur.
Who Is Most At-Risk for Traffic Accidents
Drivers who practice poor driving habits are more likely to cause an accident. Many times, motor vehicle accidents are caused by drivers who fail to abide by traffic laws: speeding, weaving in and out of traffic, failing to adhere to traffic control devices (such as stop signs or stop lights), and aggressive driving behaviors.
Additionally, car accident attorneys frequently see car crashes caused by drivers who are driving while distracted. Drivers who use their cell phone, eat or drink, or try to multitask while behind the wheel fail to keep their attention fully on the road and are likely to cause an accident. Finally, drivers who choose to get behind the wheel while under the influence of drugs and alcohol are more likely to cause an accident.
Can a Car Accident Lawyer Help?
In the first half of 2021, over 20,000 individuals lost loved ones to fatal car accidents. It is fair to assume that many of these accidents were caused by the negligence of other drivers. When this is the case, families who are left behind are entitled to compensation due to the negligent acts of other individuals.
This is where a car accident lawyer can help. A car accident attorney can review the facts of a case, determine who caused the accident, gather the appropriate documentation and file the necessary documents with a court. Through this process, a car accident lawyer will gather all the necessary evidence and either resolve your case with a fair settlement, or advocate for you throughout the trial.
If you or a family member has been involved in a car accident in Pennsylvania, Carpey Law wants to help.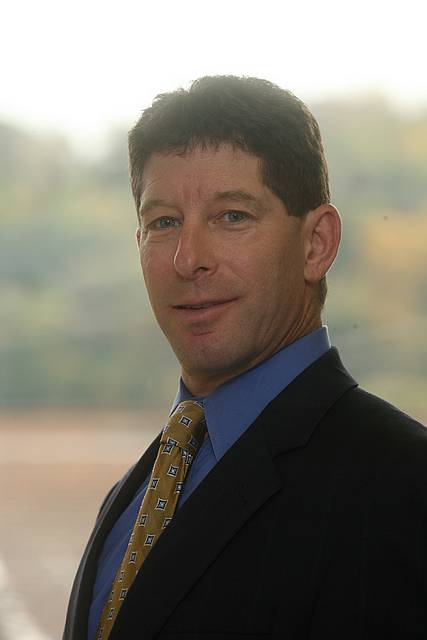 Stuart A. Carpey, who has been practicing as an attorney since 1987, focuses his practice on complex civil litigation which includes representing injured individuals in a vast array of personal injury cases.