It seems ironic but the safety features in your car could actually end up harming you in certain unfortunate situations. Since airbags were introduced in the 90s, the safety feature has been contributing to injuries in many U.S. car accidents, particularly for drivers and passengers who are not of average height and weight. Not to mention the amount of airbag recalls which occur from year to year. 2004, for example, saw over 1 million airbag recalls. A slew of such airbag recalls occur due to wiring problems which result in airbags deploying spontaneously.
What Goes Wrong with Airbags — How Airbag Injuries Can Happen
Airbag injury statistics are hard to come by, but the fact remains that airbags have been known to contribute to injuries. For example, airbags occasionally fail to deploy, leaving a driver or passenger vulnerable to the full impact of a car accident. In other cases, an airbag may deploy during a low-impact crash, which results in the airbag causing more damage than would otherwise have occurred.
Height Matters: Airbags are more dangerous to passenger car occupants who are taller than 6′ 3″ and shorter than 4′ 11″, causing a 5% higher risk of injury or fatality for people of these sizes. This is true for adults but is especially true for children — one of the main reasons why a child car seat should never be placed in the front passenger seat of a vehicle.
Most Problematic Airbag — More on Airbag Injuries
There are a number of airbags used in various types of automobiles, including front airbags, side airbags, rear airbags, and knee airbags. The most dangerous one, it seems, is the side airbag.
Side-Impact Airbags: These airbags are installed in the door or side of the seat to protect the head and chest in the event of a car accident. A defective, poorly installed, or late-deploying side-impact airbag can cause serious injury, or death, to a person. They are particularly fatal to children.
How to Prevent Airbag Injuries
First — and as was previously mentioned — do not place a rear-facing car seat in the front seat of your car. Your child's car seat should remain in the backseat until he or she is at least one year old. For more on cars eat safety, go here.
Always wear a seatbelt, and wear it properly. A lap belt should not be placed over your stomach — it is designed to fit over your hips.
Maintain a ten inch distance from the steering wheel while driving. Accomplish this either by adjusting the steering wheel's position or moving your seat back (or both).
If you have sustained an injury from your airbag, no matter the severity, you should check with a doctor to make sure you are receiving the correct treatment. If you feel your airbag was in any way defective, you should speak with an attorney as you may be entitled to compensation for your pain and suffering.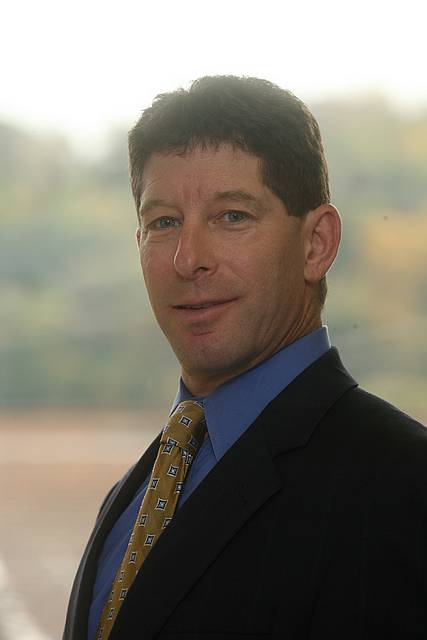 Stuart A. Carpey, who has been practicing as an attorney since 1987, focuses his practice on complex civil litigation which includes representing injured individuals in a vast array of personal injury cases.