Philadelphia Bus Accident Lawyer
Why Choose A Philadelphia Bus Accident Lawyer?
The Carpey Law Advantage
A good Philadelphia bus accident attorney will offer you sound legal advice following your accident. Most likely, in the case of a bus accident, the harm done to you was the direct result of another person's intent or negligence, and you should pursue compensation as quickly as possible. At Carpey Law, we have experience as top-rated Philadelphia bus accident lawyers. We examine all of the evidence to compile the strongest case possible to ensure that your rights are being fully protected and represented. It's important to speak with a Philadelphia bus accident lawyer as soon as possible after your accident since some cases are time-sensitive. If you've been in a bus accident in Philadelphia , do not hesitate to call Carpey Law for a free consultation so that we can help you ascertain the full extent of your damages and suffering and obtain the proper reimbursement.
What Clients Say About Carpey Law
Thank you so much for settling my case. I would recommend you to anyone in need of an excellent personal injury lawyer. Your staff was also great to work with. Thanks again.

Rebecca Bielawski New
Most Common Causes of Bus Accidents in Philadelphia
Bus companies, like any commercial vehicle, must maintain compliance with federal regulatory requirements. Therefore, when buses are properly maintained, it's rarely the buses themselves that cause dangerous bus accidents. Some of the most common causes of bus accidents are:
Operator error
Passenger vehicle driver errors
Dangerous road hazards
Bus malfunctions
Driver distractions
Driver drowsiness
Substance abuse
Liability in Bus Accident Cases
In order to identify who is liable in a bus accident, investigators must thoroughly comb through the scene of the accidents to collect evidence to help determine liability (who is at fault). Based on witness accounts, camera recordings, driver questions, evidence of speed, and bus evaluations, bus accident injury victims may be able to hold the bus company, drivers, auto manufacturers or reckless passengers liable for any damages. This is where a top rated philadelphia bus accident lawyers come in to help identify and initiate legal actions against the responsible party.
How Long After A Bus Accident Can You Claim Injury?
After suffering from an accident in Pennsylvania, you have two years to file a lawsuit for your damages. However, waiting too long can decrease the chance of winning your case. It is best to talk to an experienced bus accident attorney right after your accident. Philadelphia Bus accident lawyers like Stuart Carpey know the laws and can guide you to higher compensation for your bus accident case.
How Much Money Can I Get for A Bus Accident Case?
As medical bills and lost wages start adding up as a result of an injury, clients often begin to ask how much money they will be able to receive from their bus accident case. While no lawyer can tell you that initially, as there's a lot of moving parts in bus accident cases, there are some key factors that can help determine the value.
Medical Bills: The cost of any medical treatment and continuing medical care for any injuries resulting from the bus accident.
Wage Loss: Most likely, if you can't work you're not getting paid. Therefore, you should be able to claim the wages you lost because of your injuries.
Future Wage Loss: Compensation to cover future losses in income as a result of the after-effects of the accident.
Pain and Suffering: Compensation to cover the amount of pain, aggravation, stress and physical damage you've experienced as a result of the accident.
Wrongful Death: A death caused by a bus accident will need a thorough computation of damages and can include loss of companionship for spouse and/or children.
Choose a Top-Rated Philadelphia Bus Accident Lawyer to Represent Your Case
Stuart Carpey is a top-rated accident attorney in Philadelphia and surrounding counties that has the knowledge and experience necessary to help you regain your quality of life after a bus accident. After an accident, you need someone on your side who can make absolutely certain that your rights are being protected and who knows how to navigate the many complications of the law.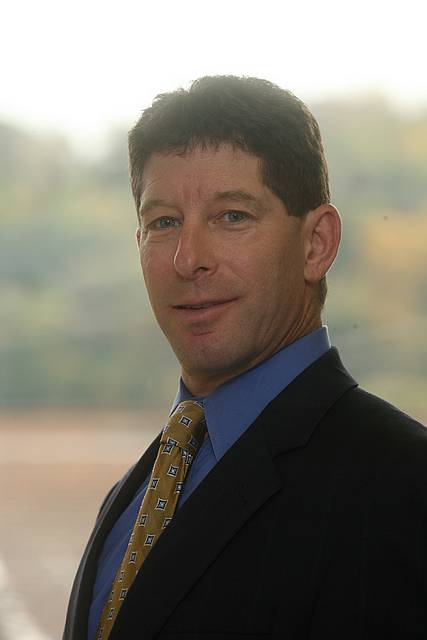 Contact a Philadelphia Bus Accident Lawyer Today!
Our reputation for success and unmatched attention to the needs of our clients has made Stuart Carpey one of the most trusted Personal Injury lawyers in the greater Philadelphia area. We have offices in Plymouth Meeting and Philadelphia. So, If you're in need of a Personal Injury lawyer, we recommend that you pursue your claim as soon after your incident as possible. Contact Stuart Carpey today for a complimentary consultation in which he will examine your case in detail and advise you on how to proceed and ultimately recover the compensation you deserve!