Updated August 2020
What is Tort Reform?
While tort reform may be a term you're familiar with from recent news stories, most people are unaware of how it applies to them. Tort reform is a politi
cal effort by big business and insurance companies to persuade legislators to enact legislation which limits the exposure (i.e., money that has to be paid out to injured persons) of corporations, or in the case of insurance companies, their insureds. Tort reform results in laws which restrict the consumers' rights and is  designed to change the way our civil justice system works and has the following goals:
To make it more difficult for injured people to file a lawsuit;
To make it more difficult for injured people to obtain a jury trial;
To place limits on the amount of money injured people receive in a lawsuit.
Supporters of tort reform argue that limiting the consumers' access to the courts will reduce insurance premiums for those in the healthcare industry, for example, doctors in high-risk specialties. However, statistically, this has never been borne out. Rather, insurance companies charge premiums on the basis of economic conditions.
Pennsylvania Tort Reform
Tort reform changes drastically affect the payout for seriously injured medical malpractice victims can obtain.
The Administrative Office of Pennsylvania Courts (AOPC) previously reported in 2015 that medical malpractice filings in Pennsylvania have reached a 14 year low. In large part, this comes from two changes in the law during this period of time.
The first change required attorneys representing medical malpractice victims to obtain from a medical expert a "certificate of merit." This requires that with the filing of a lawsuit the plaintiff must have a written opinion from a medical doctor prepared to testify that the medical procedures in a case fall below acceptable medical standards.
A second change in the law requires medical malpractice lawsuits to be brought only in the county where the cause of action, that is, the alleged medical negligence, took place. Before that change in the law, plaintiffs could choose to file their lawsuit in a county which they perceived to have more favorable juries, so long as the defendant doctor or hospital did business in the favorable county.
In addition, the data released by the AOPC also show more than 81 percent of the medical malpractice verdicts in 2014 were for the defense.
These changes in Pennsylvania law have been quite beneficial for Pennsylvania doctors and hospitals, but not so beneficial for Pennsylvania consumers who are the victims of medical malpractice, and the data bear this out.
Advocates and Opposition to Medical Malpractice Reform
Advocates for tort reform argue that while the previous tort reform efforts in Pennsylvania lowered malpractice claims and the cost of medical professional liability insurance, there are more reductions to be made.
Those opposed to further tort reform argue that victims of serious injuries by doctor negligence and their families shouldn't face major hurdles in order to obtain recovery.
Increased Patient Safety as an Alternative to Medical Malpractice Tort Reform
Nevertheless, instead of focusing on medical malpractice tort reform, healthcare providers should work to increase patient safety. As ultimately, when patient safety improves, the number of medical malpractice claims are also reduced, in turn causing doctor's insurance premiums to go down.
Example of Medical Malpractice Tort Reform
For example, over the past couple of decades, anesthesiologists have focused on improving patient safety. According to studies compiled by the Institute of Medicine, patient deaths due to anesthesia have declined to one death per 200,000 to 300,000 cases from one for every 5,000 cases. As a result, malpractice insurance for anesthesiologists has actually decreased over the past 20 years once inflation has been taken into account.
This example can be looked at as a model for the rest of the medical profession by simultaneously increasing patient safety and reducing malpractice insurance costs. Therefore, instead of placing an arbitrary number on damages that will further injure patients, the burden should be placed on doctors and other medical providers to improve patient safety.
The Truth About Medical Malpractices
The fact is, preventable medical errors occur at extremely high rates in the U.S. Hundreds of thousands of injuries are suffered due to these errors every year, and, of these injuries, about 99,000 result in death. Despite these numbers, "tort reformers" have stigmatized victims of medical malpractice who seek to hold medical practitioners responsible if there was medical negligence. Here are some of the most common myths regarding medical malpractice.
Myth: Medical malpractice lawsuits are just "windfalls" for medical malpractice victims
Fact: Not quite. From 2003 to 2008, the money awarded in medical malpractice settlements and verdicts dropped by about fifty percent, according to a study by the National Association of Insurance Commissioners. If a medical error has occurred, the injured patient deserves to recover some money, if only to cover the cost of correcting the error. But this is not the only reason to pursue a med mal lawsuit. When a medical error occurs, medical providers are not necessarily forthcoming about their errors. Sometimes the only way to figure out what exactly happened – as well to help ensure it does not happen again – is to engage in a medical malpractice lawsuit.
Myth: Verdicts awarded by juries in medical malpractice lawsuits are way too high.
Fact: Another huge misconception. An in-depth study of med mal lawsuits in 2005 showed that, on average, a medical error which resulted in a patient's death earned surviving family members about $195,000. According to the Pennsylvania Association for Justice, only about half of 1% of medical malpractice payouts amount to one million dollars or more.
According to Public Citizen's Congress Watch on Medical Malpractice in Pennsylvania, the number of medical malpractice cases filed in Philadelphia dropped 58 percent in 2003, as a result of procedural rules changes regarding venues mandated by the State Supreme Court. More recent studies have confirmed this.
One further fact that those arguing medical malpractice tort reform fail to consider is that lawyers for plaintiffs in medical malpractice suits pay upfront costs and charge a contingency fee, thus only getting paid if successful at the end of the case. Bringing a medical malpractice suit can cost well in excess of $250,000. It is therefore unlikely that a plaintiff's attorney would be willing to spend that kind of money as well as being required to work 500 hours or more on a case that has little chance of winning, or where the damages and potential verdict would be relatively low.
If you have questions regarding a medical malpractice case, contact us today!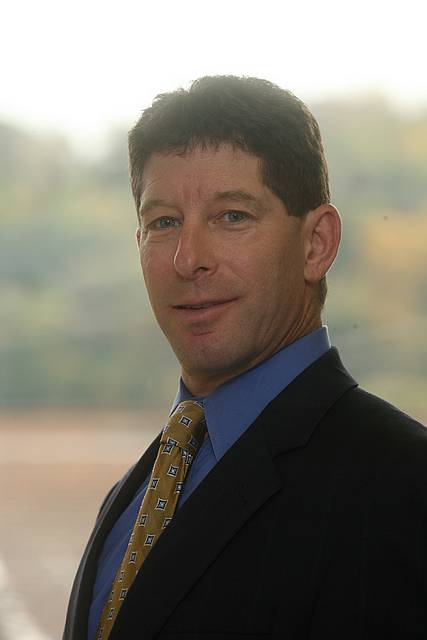 Stuart A. Carpey, who has been practicing as an attorney since 1987, focuses his practice on complex civil litigation which includes representing injured individuals in a vast array of personal injury cases.