Construction Accident Lawyer in Philadelphia
Injured in a Construction Accident?
Construction accidents can be devastating on a number of fronts. Whether you are hurt on the job as a construction worker, or whether you are injured as an innocent passerby of a construction site in Philadelphia or nearby, the heavy equipment and materials involved in construction can generally make for serious injuries.
Construction workers put themselves and their lives at risk every day. In fact, according to the  US Department of Labor, 5,147 workers were killed on the job in 2017, which on average is more than 99 a week or more than 14 deaths every day. Additionally, 15% of the funds spent on worker's compensation in general during the past few years have been spent on construction accidents. Stuart Carpey, a construction accident lawyer with offices in Philadelphia and Plymouth Meeting, helps injured people receive the compensation they deserve.
What Causes of Construction Accident in Philadelphia?
The leading causes of deaths and injuries on construction sites (known as the "Fatal Four") are:
Struck by object
Caught in between objects or equipment
Choosing the Right Philadelphia Construction Accident Attorney for Accidents Resulting from Construction Equipment
While construction sites in Philadelphia are obligated to employ certain precautions to ensure that no one gets hurt, accidents do happen. Construction equipment and materials falling on pedestrians or vehicles, or damaging nearby property, rarely causes minor damages. Some of the most common equipment failures that causes accidents are:
Crane accidents – Cranes are likely to come into contact with power lines when they're not functioning correctly or when the crane operator is being negligent. This can cause the disruption of electricity at the minor end of the spectrum, and it can cause the power lines to crash down and hurt people and property at the major end of the spectrum.
Front-end loader accidents – Front-end loaders are designed to lift heavy things off the grounds, so if a load falls out of the machine and onto a person or another piece of equipment, it can cause immense damage.
Bulldozer accidents – Bulldozers are extremely powerful due to the nature of the machines. In order to move the amount that they move on a regular basis, they are heavy machines that can roll over bumpy terrain. Therefore, bulldozer accidents tend to be all the more extreme due to the power behind the machines.
Backhoe accidents – Backhoes use a digging arm to move dirt and supplies at a construction site. Many backhoe accidents involve someone being struck by the machine, or the machine sliding into a ditch or a hole.
Skid steer loader accidents – These machines, though smaller and lighter than bulldozers, are used for a variety of purposes and are therefore just as likely to cause accident and injury on the job.
Power tool accidents – The use of heavy-duty power tools on the job (sometimes in weather conditions that are not ideal) can lead to life-changing construction accidents and injuries. Tools like power saws, jackhammers, and other machines that are much more serious than your standard household drill and hammers, can and do lead to injuries on the job.
Choosing the right construction accident lawyer is crucial in order to get the compensation you deserve. You need a lawyer who understands your pain and suffering. That's why it's important to hire an experienced construction accident attorney who can help you every step of the way.
Suggestions to Help Avoid Construction Site Accidents
How to Avoid Crane Accidents?
Maintain an awareness of the crane's controls and the maximum weight that the crane can lift. Do not push the machinery past its abilities.
Check for structural damage and damage to ropes, hooks, and chains. Keep the machinery in top condition.
Close off areas within the crane's swing zone. Never move a load above areas where there are workers.
Keep all workers aware of the crane and its activities.
How to Avoid Forklift Accidents?
Allow only trained and certified workers who are over 18 years of age to operate a forklift.
Inspect the forklift often for deficiencies and attachments/additions to the structure which could cause changes in the capacity and operation of the machinery.
Do not raise or lower fork while the forklift is in motion.
Make sure paths are clear and sound the horn when approaching intersecting lanes.
Move slowly and patiently; most forklift accidents are caused when a forklift overturns or falls from a platform.
Click Here to Learn About Fall Prevention on the Job
Is Stuart A. Carpey the Best Construction Accident Lawyer for your Case?
We can't say we're the "best" but neither can any other lawyer. What we can say is, Stuart A. Carpey and the Carpey Law team have decades of experience working with personal injury accident victims and helping them obtain the compensation they deserve, and our results speak for themselves. We've litigated cases against companies of all sizes (including local governments) and we've won on behalf of our clients and gotten our clients compensated for their injuries and wage loss. It's what we do every day. We make it a point to keep you informed during every step of the process so that you can feel confident that our team is working tirelessly to help you. Choosing Stuart Carpey as your construction accident lawyer is the right decision. He is an experienced accident attorney in Philadelphia and has helped many construction site victims.
Request Free Books Written by Attorney Stuart A. Carpey – Experienced Construction Accident Lawyer in Philadelphia, PA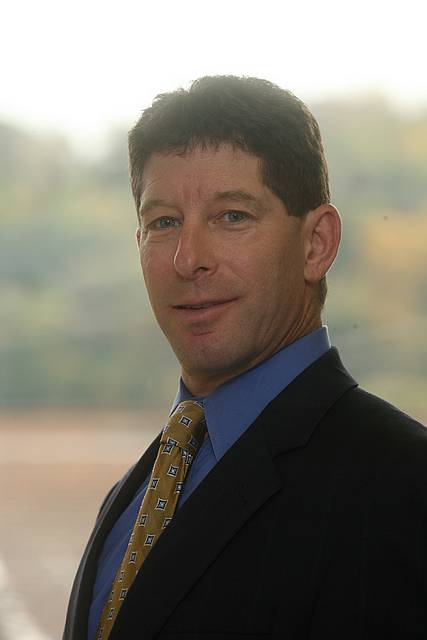 Schedule A Free Consultation with Our Philadelphia Construction Accident Attorney Today!