So how should you as a Pennsylvania driver protect yourself and your family? Buy as much uninsured motorist coverage (UM) as you can reasonably afford. It's cheap insurance. Your insurance agent won't advertise what a good deal it is for you, because the premium money is comparatively less than for other types of coverage. In other words, your agent isn't making any money by selling you UM coverage.
But you need it and it's a cheap as well as valuable purchase. The economy has taken a toll on everyone. Dropping car insurance may seem like a good idea to someone who isn't bringing in a paycheck. Sorry, bad choice. Car insurance is just another part of the cost of owning a car. No different than the cost of gas or an oil change.
What happens if the person at fault in an accident has no insurance?
The state in which an accident occurs dictates what happens if you're in a crash with an at fault uninsured driver. In Pennsylvania, your own insurance is required to contain personal injury protection coverage, which will help cover initial medical costs if there's an injury, regardless of the insurance status of the other driver. Beyond those costs, it can be difficult to collect from an uninsured driver. An attorney can help you recover the driver's assets, but they may not have many. The best way to protect yourself from these circumstances is to invest in uninsured motorist coverage.
Does uninsured motorist cover pain and suffering?
The fact that an individual is uninsured does not prevent you stating a claim to recover for pain and suffering flowing from injuries sustained during a vehicular collision. The issue, however, is that you'll be relying on the individual's personal assets to cover those costs, and unfortunately, uninsured drivers typically do not have many assets. The good news is that if you have uninsured motorist protection, you will be able to collect pain and suffering damages from your own insurance policy.
Is an uninsured driver automatically at fault?
Unfortunately, whether or not a driver has insurance does not have any influence on who is at fault in a car accident. Fault is determined by negligence law in the state where the accident occurred. Nevertheless, there can be many consequences for driving without insurance. The extent of those consequences is determined on a state by state basis but can include ramifications such as having the car impounded, suspending their driver's license or even dealing with criminal charges.
What happens if an insured driver hits an uninsured driver?
If you're at fault for causing an accident, you have the same obligations that you would have if you hit an insured driver. Your insurance company will pay money for the damages you caused, and your insurance premiums likely will increase. If you hit an uninsured driver, he or she may not want to report the accident due to the potential consequences stemming from driving without insurance, but it is important to note that you face separate consequences for failing to report an accident. It's the best practice to gather the other individual's information and contact your insurer.
But what's a Pennsylvania consumer to do if injured in a car crash with an uninsured driver? Turn to your own insurance carrier in order to make a UM claim. Your insurance company steps into the shoes of the uninsured driver, and you are then able to present your personal injury claim to your own insurance company. Your company has the right to sue the uninsured driver for any money that is paid to you in UM benefits.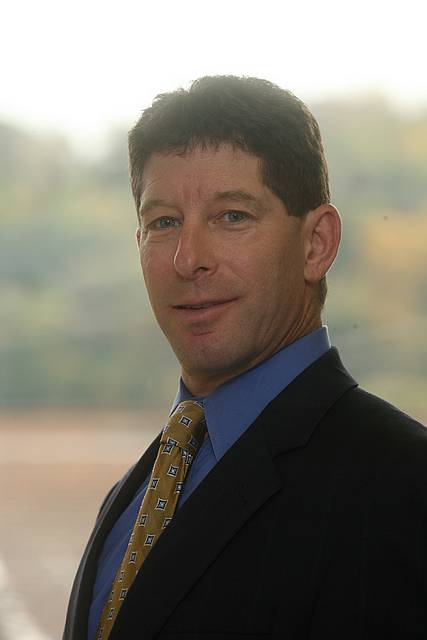 Stuart A. Carpey, who has been practicing as an attorney since 1987, focuses his practice on complex civil litigation which includes representing injured individuals in a vast array of personal injury cases.