A trauma center is a wing of a hospital designated for the treatment of traumatic injuries. Often, traumatic injuries are caused by severe accidents like car accidents, motorcycle accidents, and slip and falls. The injuries which come as a result of these accidents will often require immediate and extensive medical attention. That is why a good Level I trauma center is an important staple in a community.
What do trauma center levels mean?
Every trauma center is designated a level which represents the center's ability to treat severe injuries.
Level I Trauma Center– Has an experienced staff of surgeons and other medical professionals on duty at all hours of the day, all week. Level I is the highest level of care provided by a trauma center: the Center for Disease Control (CDC) estimates that a patient has a 20 percent higher chance of surviving if treated at a Level I trauma center.

Level II Trauma Center– Works in support of Level I trauma centers. Level II centers provide specialists and surgeons on a 24/7 basis. The major difference between a Level I and Level II trauma center is that many specialists are on-call rather than in-house. Level Is also have a higher minimum requirement for annual patient in-take.

A Level III Trauma Center does not have the full availability of specialists, but does have resources for emergency resuscitation, surgery, and intensive care of most trauma patients. A Level III center has transfer agreements with Level I or Level II trauma centers that provide back-up resources for the care of exceptionally severe injuries.
A Level IV Trauma Center exists in some states where the resources do not exist for a Level III trauma center. It provides initial evaluation, stabilization, diagnostic capabilities, and transfer to a higher level of care. It may also provide surgery and critical-care services, as defined in the scope of services for trauma care. A trauma-trained nurse is immediately available, and physicians are available upon the patient's arrival to the emergency department. Transfer agreements exist with other trauma centers of higher levels, for use when conditions require a transfer.
Level V Trauma Centers provide initial evaluation, stabilization, diagnostic capabilities, and transfer to a higher level of care. It may provide surgical and critical-care services, as defined in the service's scope of trauma-care services. A trauma-trained nurse is immediately available, and physicians are available upon patient arrival in the Emergency Department. If not open 24 hours daily, the facility must have an after-hours trauma response protocol.

Pediatric Trauma Center– A class of trauma center all its own. Pediatric trauma centers are rarer since they focus solely on the treatment of children, not adults. The most notable pediatric trauma center in the Philadelphia area is located in The Children's Hospital of Philadelphia (CHOP).
The CDC reports that there are 45 million Americans who, when injured, do not have a Level I or Level II trauma center within an hour's distance. Pennsylvania, on the other hand, has a plethora of trauma centers available to patients all over the state. Here are links to some of the best Level I trauma centers in Pennsylvania:
To find out where a trauma center is in location to you and your loved ones, check out this interactive map designed by the CDC. Just click on the state you live in, and the map will indicate your nearest trauma center. To visit the interactive map, click here.
Field Triage
Field triage is the process through which Emergency Medical Service (EMS) professionals decide whether to send a patient to an emergency room or a trauma center. To make sure that trauma care is being reserved for patients who really need it, the CDC regularly updates their guidelines for field triage. Some of the injury characteristics which will cause a patient to be transported to a trauma center are:
Penetrating injuries to head, neck, torso, arm, or knee

Chest wall instability or deformity

Proximal long-bone fractures

Crushed or mangled extremities

Amputation

Pelvic fractures

Skull fractures

Paralysis
For an in-depth look into trauma centers, please see the Center for Disease Control's trauma center information page which offers details on the functions of trauma centers as well as helps you locate the trauma center closest to you. For more information on traumatic injuries which can result in a visit to a Pennsylvania trauma center, or Philadelphia trauma centers, can be found on the Personal Injury Law Articles page of this website. The page provides information on everything fromamputation injuries to rotator cuff tears.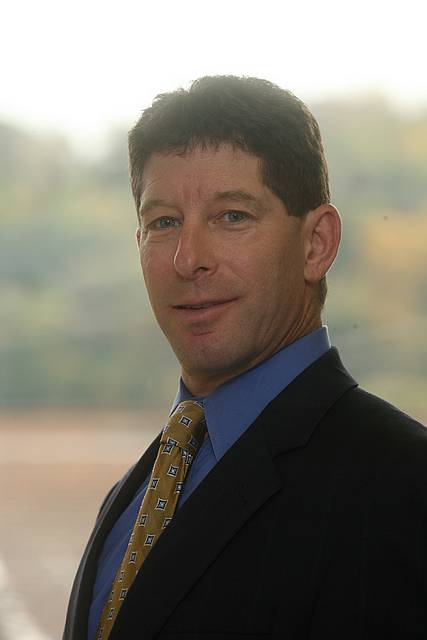 Stuart A. Carpey, who has been practicing as an attorney since 1987, focuses his practice on complex civil litigation which includes representing injured individuals in a vast array of personal injury cases.