How do you Break the Habit of Texting While Driving?
One of the best ways to stop yourself from texting while driving is to create a habit that will keep your eyes on the road and your hands on the wheel. For many people who rely on their phones for so much, this may seem like a difficult task. However, if you think about it, there are several things that you do habitually when driving a car that you don't even think about, such as putting on a seatbelt or locking your car after you park it. The key is to incorporate putting your phone away as part of those routines. In that way, you're not so much breaking the habit of texting and driving, but instead, creating new habits that prevent you from using your phone while in the car.
Making a new habit can be challenging. The key is to stay consistent and continually remind yourself of your goal until it becomes second nature. Try attaching a sticky note to the wheel of your car to remind yourself to not text and drive. Another good trick is to make a pact with a friend to help keep each other accountable. It is important to stick with your habit, not give in to temptation and always keep in the back of your mind the benefits of staying focused on the road and not driving while distracted.
The most ideal habit you can build is to simply turn your phone off when you get in the car. That way there is never any sort of distraction when you're in the car – any notifications, no browsing social media, and no distractions while you try to pick the next song to listen to. However, this might not always be an option when you need to use your GPS or if you use your phone for entertainment purposes while driving. Fortunately, there are other solutions. You can use an app while you drive (we make some suggestions for good apps below!) and simply make a habit of activating the app before you hit the road. If you often drive with others in the car, another good option is to hand your phone to another passenger to hold onto until you reach your destination. If instead you typically drive alone, you can always close up your phone in the glove compartment, your purse, in the center storage console under your armrest or in any other place where you cannot reach it. That way, you can have your phone connected to the vehicle for entertainment purposes but will avoid texting and driving.
Apps That Help to Prevent Texting While Driving
Nowadays, there are many apps available to drivers to deter them from texting while driving. Here are some of our favorites:
Drive Safe & Save–Designed by State Farm Auto Insurance, this app tracks your driving habits every time you get behind the wheel. Not only does it track when you're using your phone while in the car, but also identifies when you're speeding, breaking too hard or accelerating too quickly. The app will also provide tips on how to improve your driving habits. If you're a State Farm customer, you can send your driving data to them and receive discounts for good driving on your monthly insurance bill too!
LifeSaver – This app was designed for insurance companies and large trucking fleet – but is available for families too! For parents who are concerned about their children texting and driving, the app blocks the child's phone while driving and alerts the parents when they have safely arrived at their destination. The app works quietly in the background when you start driving to block mobile distractions but provides options to unlock for emergency situations. It also provides reports on how safely family members are driving and parents can also unlock a reward system to incentivize good driving habits.
AT&T DriveMode–Similarly, this app turns on when it senses that the phone is moving more than 15 miles per hour. Once activated, the app silences all incoming notifications, and will automatically respond to the caller or texter with a text stating that the person they are attempting to contact is currently driving. Parents are also alerted when the app is turned off, so you can help ensure your child is always safe.
DriveSafe.ly – This app has to be activated each time you get in the car. However, once it's turned on, this app will read aloud each text message you receive. It will also automatically reply to the sender that you are currently driving.
Check your Smart Phone – Many smartphones have "Do Not Disturb" or Drive Mode settings that you can turn on when getting behind the wheel.
Why is Texting While Driving Dangerous?
Put simply, texting and driving are dangerous because texting diverts your attention away from the road. Although many people argue that texting only takes your eyes off the road for a few seconds, what they don't realize is that in that few seconds, something unexpected could happen. Additionally, if you're traveling at high rates of speed, you can travel significant distances in just a few seconds. Those few seconds that you are on your phone could be used to hit the breaks or swerve out of the way of a quickly approaching article. If your eyes are on your phone instead of on the road, you lose valuable time that could have been used to mitigate an accident.
Can you go to Jail for Texting While Driving?
In Pennsylvania, drivers are prohibited from driving and texting. If you are pulled over texting and driving, you will be issued a fine. However, if you are texting and driving and you cause an accident, there may be criminal consequences for those actions that could result in jail time. The more severe the accident, the more jail time you can face. For example, if you cause a fatality by texting and driving, you may face up to five years in jail.
How many People are Killed by Texting While Driving?
The National Highway Traffic Safety Administration estimates that in 2017, over 3,000 people were killed in accidents caused by distracted driving. In Pennsylvania alone, a study estimated that in 2015, distracted driving caused nearly 15-thousand car crashes and at least 66 deaths.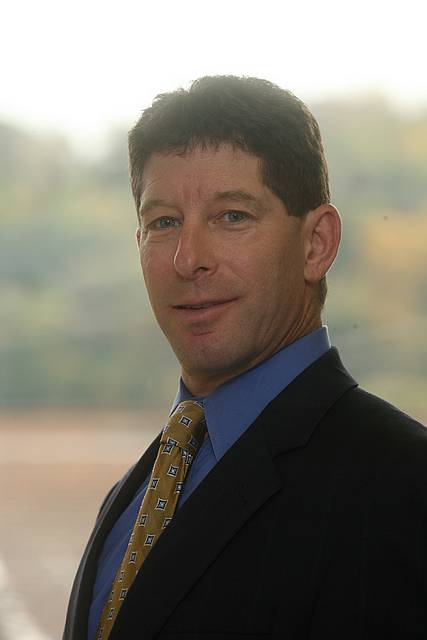 Stuart A. Carpey, who has been practicing as an attorney since 1987, focuses his practice on complex civil litigation which includes representing injured individuals in a vast array of personal injury cases.