Civil Immunity for COVID-19 Health Care Providers in Pennsylvania
Immunity from Liability for Good Faith Actions Taken by Health Care Providers
On May 6, 2020, Governor Tom Wolf issued an executive order that extended malpractice immunity to health care workers on the frontline of the COVID-19 pandemic. Prior to this executive order by the Governor, the CARES Act was signed into law by President Trump. Part of the CAREs Act ("Coronavirus Aid, Relief and Economic Security Act"), provided protection for volunteer health care workers from malpractice liability.
Reasons Civil Immunity for COVID-19 Health Care Providers is Necessary
Governor Wolf's executive order extends that protection in Pennsylvania by shielding health care workers against liability for any actions taken in response to the call to supplement the health care provider workforce during the COVID-19 pandemic. The medical community was in need of help to respond to the pandemic, so they called on their colleagues for help. For example, orthopedists who are employed by hospitals, are now being asked to help on respiratory issues. In other words, this protection was to help protect medical professionals who either came out of retirement or other medical professionals that stepped up to assist in this crisis. This civil immunity is afforded to individuals that are licensed, certified, or registered health care workers. The goal is to protect the medical professionals on the frontline from the fear of being sued while they are fighting this pandemic. So, the order extends immunity for individuals already on the payroll at hospitals who are now being asked to play a different role. Health care providers are now being asked to go beyond their usual duties and this order will give them protection to act accordingly. It also confers immunity for premises that are used for emergency services and to any licensed individual who is engaged in providing medical services to COVID-19 patients.
The Executive Order for Providing Civil Immunity for COVID-19 Health Care Providers:
Grants immunity to any individual who holds a license, certificate, registration, or certification to practice a health care profession or occupation in Pennsylvania and who is engaged in providing COVID-19 medical and health treatment or services during the COVID- 19 disaster emergency response. Immunity does not extend to acts or omissions that constitute a crime, gross negligence, or fraud, malice, or other willful misconduct;
Extends immunity to those medical professionals in Pennsylvania that provide services in any health care facility as defined by the Health Care Facilities Act, as well as any nursing facility, personal care home, assisted living facility or any alternate care site, community-based testing site or non-congregate care facility used for the purpose of conducting emergency services activities or the provision of disaster services activities related to the Commonwealth's COVID- 19 disaster emergency response;
Affirms immunity for any person, organization or authority allowing real estate or other premises used for emergency services without compensation in the case of death, injury, or loss or damage to the property of any person who is on the premises for the purpose of those emergency services; and
Suspends or removes a host of regulatory barriers that would impede or prevent out-of-state, retired, or other qualified practitioners from providing services where needed.
The executive order went into effect immediately and lasts through the end of the emergency state. Neither the CAREs Act nor the executive order by Governor Wolf protects against any acts that would constitute a crime, gross negligence, fraud, or willful misconduct committed while working under this order.
Liability Protections for Health Care Professionals During COVID-19 / Broad Scope Could Hinder Potential Litigant Rights
There is no argument to be made against the need to support our health care providers during this unprecedented time. They are bravely risking their lives to save the lives of others. However, the question is how far the law should go to protect the health care providers if, or when, mistakes are made. Civil immunity is not unheard of in Pennsylvania. For instance, emergency personnel are already granted civil immunity from medical malpractice claims absent any intentional or reckless conduct. This statute, known as the Good Samaritan and Related Acts, 42 P.S.A. Section 8331 et seq, protects individuals who in good faith render emergency care at the scene of an emergency. Not only does this statute cover medical personnel, but also individuals who are not trained to practice medicine, who swiftly act to help others in need. We want our first responders to be immune from civil liability because the fear of a lawsuit could stop someone from helping another in an emergency situation.
The language in the executive order can be viewed as broad and as encompassing to almost all medical professionals at this juncture. It states, "any licensed health care provider who's providing care related to COVID-19." This wording could make it difficult to bring valid medical malpractice claims that occur during this pandemic because almost all health care providers are involved with COVID-19. All patients should be able to expect the best medical care and not fear that due to coronavirus issues that they will not have a claim if an issue occurs.
How Does Providing Civil Liability Immunity to Health Workers Affect You?
As a citizen of the Commonwealth of Pennsylvania, you should feel safe when obtaining medical attention regardless of the current emergent conditions due to coronavirus. States have begun to allow for non-coronavirus related treatments and surgeries, (elective surgeries). Some individuals and organizations think Governor Wolf's executive order did not go far enough, and would favor further protection for physicians not even treating COVID-19 patients. However, this line of thinking would shield virtually all medical mistakes during and after the pandemic. Such civil immunity would expose all Pennsylvania citizens to being unable to seek justice in the event of medical errors. Governor Wolf's order certainly does not go that far.
How We Can Help
Through this difficult time, you need accessible legal help and we are here for you. Here at Carpey Law we evaluate cases for free and try to put our clients at ease by explaining every step of the process in detail so that they know exactly what to expect. If you think you have experienced a medical error or any legal issue, Carpey Law can help. We are experienced lawyers in the Philadelphia area. Give us a call. Contact Attorney Stuart A. Carpey at 610-8340-6030, or email him at scarpey@carpeylaw.com.
Reference: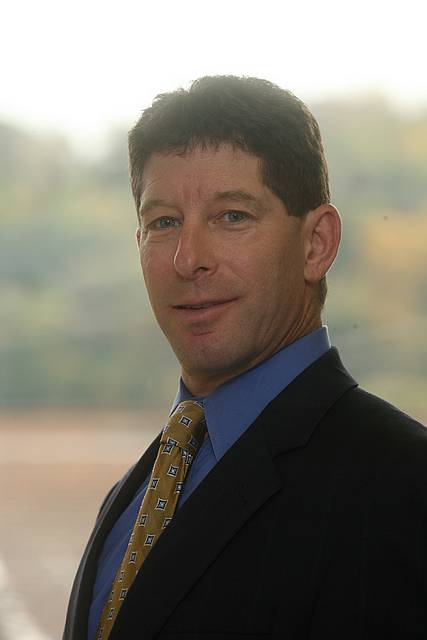 Stuart A. Carpey, who has been practicing as an attorney since 1987, focuses his practice on complex civil litigation which includes representing injured individuals in a vast array of personal injury cases.